Second suit challenges limits on helping others vote in Minnesota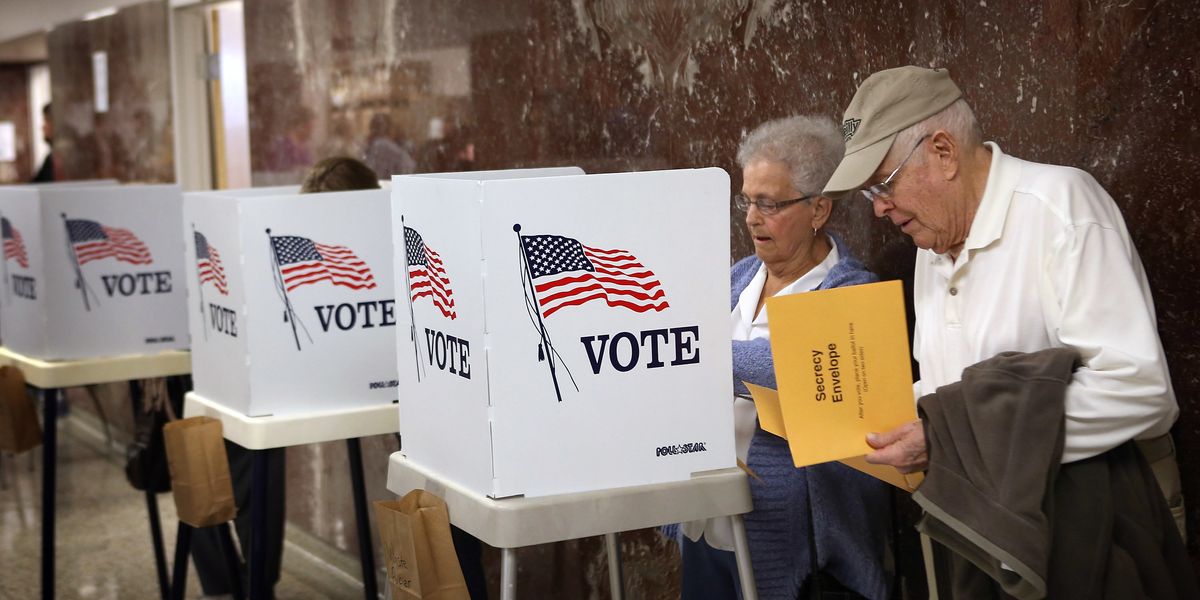 Scott Olson/ Getty Images
Four Hmong-Americans are challenging Minnesota's restrictions on who may assist voters in casting their ballots.

It is the second lawsuit this year claiming state law discriminates against disabled and non-English-speaking voters who need the help of others when they vote. Three weeks ago the Democratic Party's House and Senate campaign committees brought a similar claim. Both were filed in state court in St. Paul.
The claims are part of a surge in varied litigation by progressive groups and Democratic operatives seeking to win advances in voting rights via the courts in advance of Election Day. Most suits are being filed in presidential or congressional battleground states where the legislatures are not inclined to ease access to the ballot box.
---
The Minnesota statute being challenged says candidates for office may not help people vote, and others may not help more than three voters complete in-person or absentee ballots. The intent of the law is to prevent efforts by partisan agents to unwittingly manipulate the votes of elderly, disabled and non-English-speaking voters.
Tuesday's suit, filed by the American Civil Liberties Union of Minnesota, argues the law places a particular burden on the large communities of Somalis and Hmong people from Southeast Asia who have settled in Minnesota — in violation of both the federal and state constitutions and the Voting Rights Act.
Sign up for The Fulcrum newsletter
One of the plaintiffs, St. Paul City Council member Dai Thao, was running for mayor in 2017 when he was arrested for helping a neighbor, a Hmong woman who had trouble seeing, cast her ballot. He was later acquitted.
"Voting is a fundamental right in our democracy, and it's disgraceful that state law makes it more difficult to vote for people who have a disability, cannot read or write, or face language barriers," ACLU attorney David McKinney said in a statement.
The Twin Cities has the nation's largest Hmong population. In addition, about 11 percent of Minnesotans have a disability, according to the ACLU.