Democrats take on left-leaning New York in latest ballot access lawsuit
https://twitter.com/davidmeyers?lang=en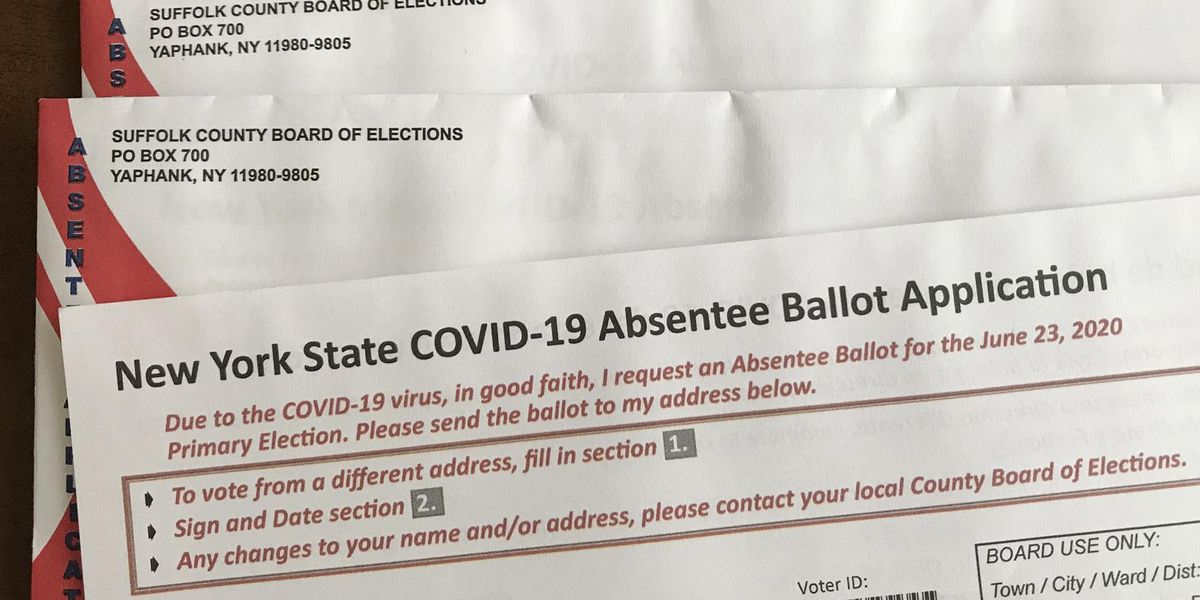 Newsday LLC/Getty Images

Since the 2020 election, state and federal courts have been inundated with lawsuits over ballot access, recounts, redistricting and other election matters. Generally, they follow a predictable pattern, with partisanship at the heart of the matter.

But Democrats turned the narrative around on Friday, when lawyers for the congressional Democrats' campaign arm filed a lawsuit against deep blue New York over its absentee ballot practices.
Red states take the brunt of the criticism for their more restrictive rules around ballot access. New York, however, is among the very few liberal states ranked among the places where it is hardest to vote.
---
Democrats have dominated the New York Assembly for at least two decades and now comfortably control the state Senate after Republicans narrowly held the majority for years. And with a Democrat as governor (Kathy Hochul took over after Andrew Cuomo was forced to resign last year following allegations of sexual harassment), the party would appear aligned with left- and center-left priorities.
But the state has yet to make significant changes to its election practices. Last year, the nonpartisan Center for Innovation & Research studied every state's rules for absentee and early in-person voting. Only six, primarily right-leaning, states offer neither. New York ranked among one of the nine — again, mostly conservative states — that offer one, but not both of the options.
Sign up for The Fulcrum newsletter
In November 2021, New York voters had the chance to approve no-excuse absentee ballots through a constitutional amendment but it was voted down, 55 percent to 45 percent.
"New York has tried to make improvements, but until recently, it was very difficult, if not nearly impossible, for voters in the state to vote any way other than in-person on Election Day," said David Becker, executive director of CEIR. "Mail voting and early voting is somewhat more available to voters now, but New York has tried to implement a huge volume of reforms, and that almost always leads to difficulty. New York is still several steps behind on issues related to voter registration and other areas of election administration as well. The fact remains that it's far easier to register to vote, and cast a ballot, in most other states than New York, though it's headed in the right direction."
In addition to limiting the use of absentee ballots, New York had the third highest rate of absentee ballot rejection (3.6 percent), behind only Arkansas and New Mexico, prompting the lawsuit.

"New York has an unfortunate history of discarding absentee ballots for easily fixable issues that are unrelated to a voter's eligibility," wrote Marc Elias, the Democratic election attorney leading the lawsuit. He claims New York is violating the First and 14th amendments as well as the Civil Rights Act.
Elias and the Democratic Congressional Campaign Committee are challenging four specific rejection practices:
Ballots that could be fixed but not not defined as "curable."
Ballots that are ruled invalid only because a voter followed improper instructions from election officials.
Ballots that were cast in the wrong jurisdiction.
Ballots that lacked a postmark because the U.S. Postal Service made a mistake.
This isn't the first time New York has been sued over its absentee ballot rules. In 2020, a group of voting rights organizations filed a lawsuit asking a federal court to force the state to change the absentee ballot verification requirements. According to the Campaign Legal Center, the state had rejected 14 percent of absentee ballots in the 2018 general election.
The plaintiffs settled the lawsuit after the state passed a law enabling voters to cure ballots with certain errors.