"Agape" needed to resolve America's divisiveness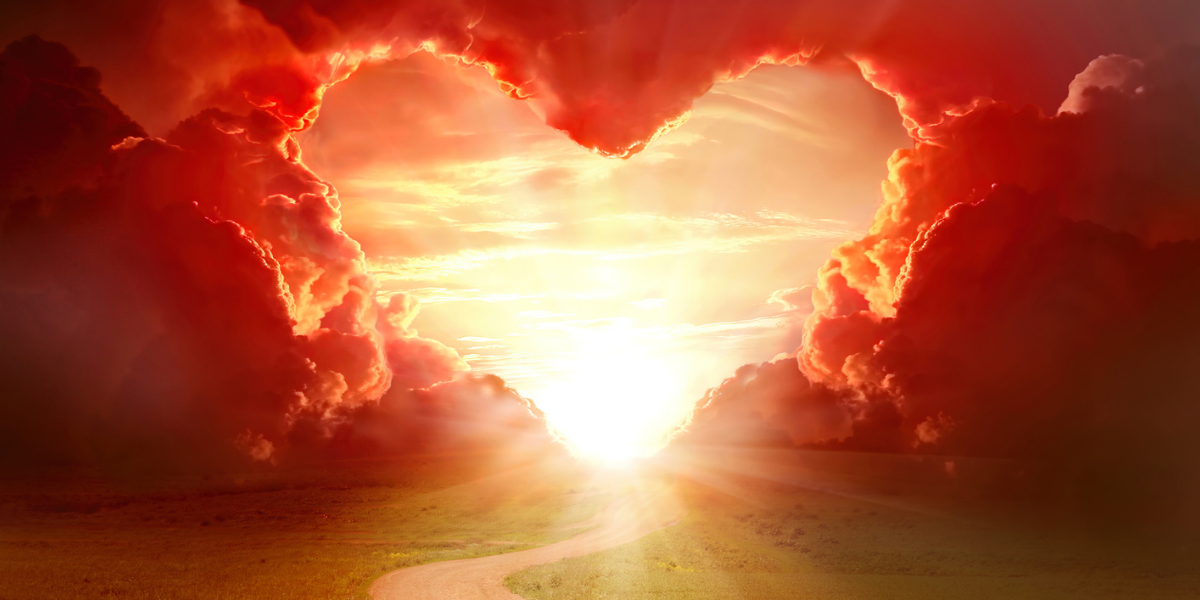 lilkar /Getty Images
SteveCorbin is Professor Emeritus of Marketing at the University of Northern Iowa.
Valentine's Day is upon us when most people will express -- in some fashion -- one, two or three forms of the word "love." But, many individuals will completely ignore the fourth type of love – agape – at a time we need that as much as the other three.
---
The first type of love is eros (AIR-ohs). It originated from the ancient Greek philosophy referring to physical attraction and romantic love.
Storge (STOR-jay) describes family love, the bond that develops between parents, children, grandchildren, brothers and sisters.
The third form of love is philia (FILL-ee-uh). Philia is observed in meaningful friendships as well as when people express their care and compassion for people in need.
The Greek word agape (uh-GAH-pay) is noted by some as the highest of the four types of love described in the Bible. Agape is perfect, selfless, sacrificial and unconditional love for humankind.
According to Joshua Inwood of Penn State University's African American Studies, agape -- "the moral imperative to engage with one's oppressor" -- was the central tenet of Martin Luther King, Jr.'s movement he built from 1955 until his assassination in 1968.
Sign up for The Fulcrum newsletter
King once stated, ". . . Agape means nothing sentimental or basically affectionate; it means understanding, redeeming goodwill for all men, an overflowing love which seeks nothing in return." `Understanding' is the key word.
Today, in our divisive America, we need to embrace `agape' and try to understand – not debate, ridicule or fight – just understand those who have opposing views. Demonstrating agape for just one day, let alone a week, would be a major step forward.
Ponder this data point as an example of our divisiveness: according to Pew Research Center's Aug. 9, 2022 report, the majority of Republicans and Democrats view members of the other party as more immoral, dishonest, unintelligent and closed-minded than other Americans. Really? Immoral? Dishonest? Unintelligent? Close-minded?
Our divisiveness is not necessarily making reference to the political far-right wing wackos or the far-left wing crazies. We are estranged on social issues as well.
Here are some different points of view where if agape was practiced, it might permit us to become a more civilized America:
Vaccinations vs. anti-vaxxers; America's 98 white supremacist, homophobic, xenophobia groups vs. acceptance-tolerance; voter suppression vs. freedom to vote; immigration reform vs. immigration exclusion; pro-United Nations and NATO vs. isolationism; civil rights vs. human rights abuses.
Economic equality vs. inequality; straight vs. gay rights; homelessness vs. find-a-solution; affirmative action vs. inequality of opportunity; tax support for public school vs. private school; bipartisan dialogue vs. party before people; disinformation and misinformation vs. truth.
Wild-Wild-West gun laws vs. sensible gun control; bipartisan debt ceiling resolve vs. faceoff and worldwide economic collapse; climate change advocates vs. environmental change doubters; pro-economic, political, social, cultural and trade globalism vs. pro-nationalism.
Freedom of press vs. book banning; candid history vs. selective history teaching; scientific proof vs. conspiracy theory fiction; integration vs. segregation; pro- vs. controlled-women's medical rights; freedom of speech vs. censorship; democracy vs. authoritarian-fascism.
There are a plethora of other topics tearing Americans apart.
Considering, pondering and exploring where the `other side' is coming from might be wise to adopt for our long-term survival. Having open discussions of differences and division is the starting point.
May your Valentine's Day be filled with eros, storge and philia, loving your family, friends and neighbors who are in need. And in the days ahead – when confronted with opposing opinions – may agape be applied trying to understand (vs. fighting, hating and despising) others who think differently.
Let's truly work together and practice agape to build a better "United" States of America.