15 states join legal fight to keep House districts based on total population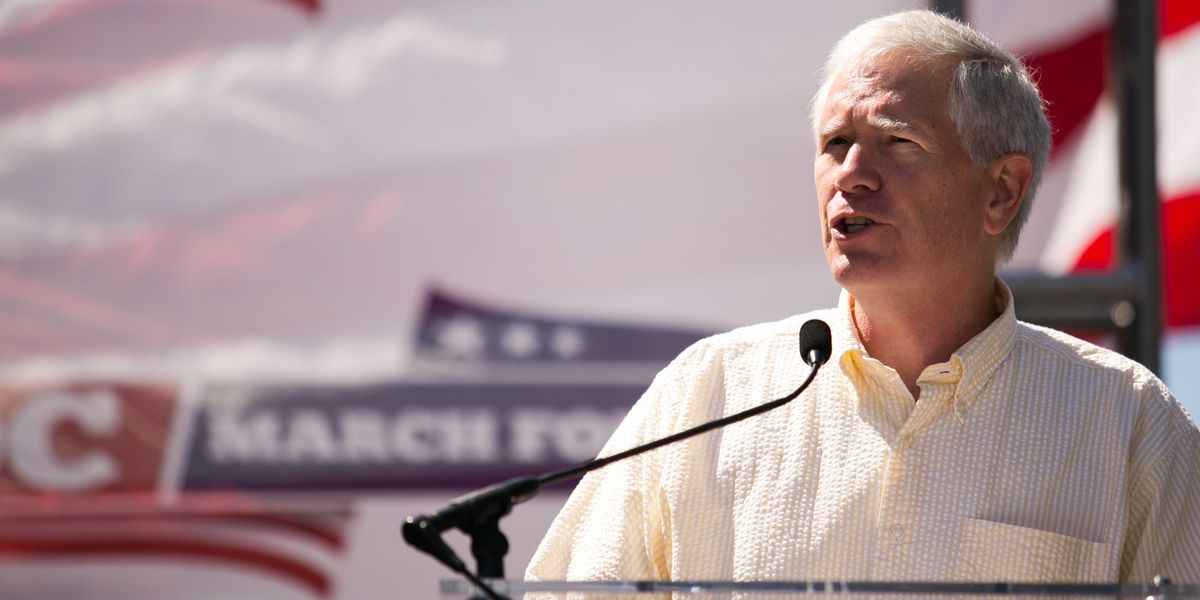 Drew Angerer/Getty Images
A federal judge is allowing a coalition of 15 states and the District of Columbia to be defendants in a lawsuit seeking to exclude noncitizens from being counted in the run-up to the re-allocation of congressional seats.

Last year the state of Alabama and one of its Republican congressmen, Mo Brooks, sued the Trump administration, arguing that the counting of undocumented immigrants in census figures used for determining reapportionment unfairly benefits states with higher numbers of noncitizens.
Alabama contends that counting the whole population — the practice used for apportionment since Congess began — rather than just citizens will cost the state one of its seven House seats (and therefore one of its electoral votes) following the 2020 census tally.
---
Alabama's suit is a long shot: Not only does the Constitution specify that a census include "the whole number of persons in each state" regardless of citizenship status, but also the Supreme Court ruled in 2016 against two Texas residents who challenged the practice of using the whole population to draw the state's legislative districts.
But the decision permitting other states to come to the defense of the Commerce Department and its Census Bureau, made last week by U.S. District Judge David Proctor of Birmingham, nonetheless raises the profile of a case that has been plodding along in the shadows of the Trump administration's now-abandoned efforts to add a citizenship question to next year's national population count.