Biden rescinds Trump order excluding the undocumented from reapportionment numbers
https://twitter.com/davidmeyers?lang=en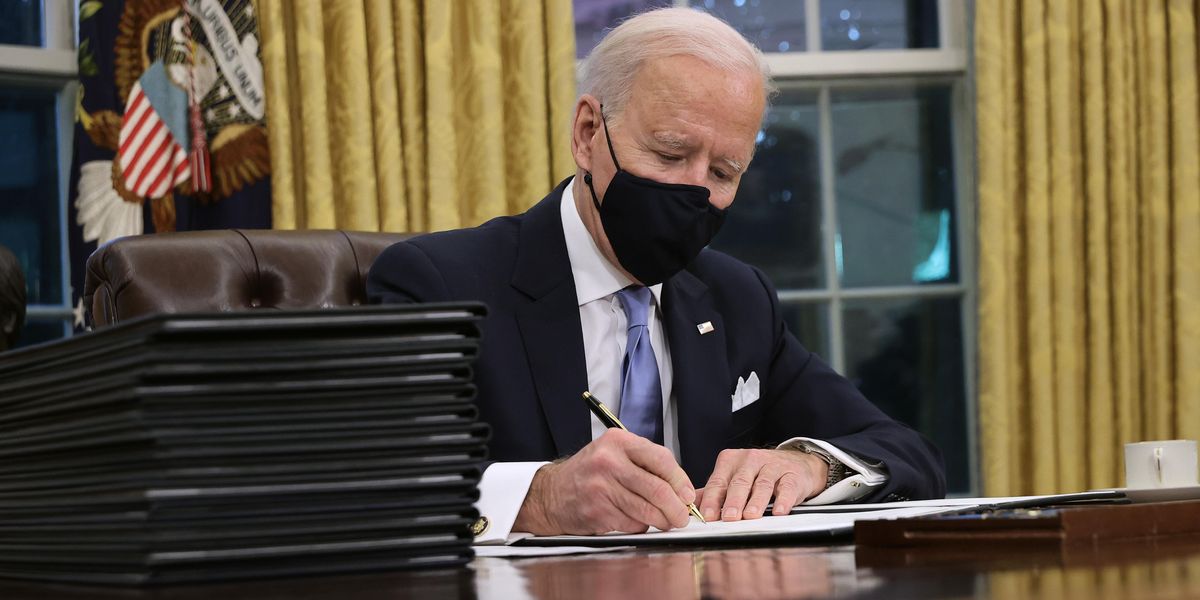 Chip Somodevilla/Getty Images
During his first day in office, President Biden signed a flurry of executive orders countermanding the actions of his predecessor. That initial batch of 17 orders included a reversal of Donald Trump's unprecedented effort to exclude undocumented immigrants when tabulating the U.S. population for the purpose of reallocating congressional districts.

Citing the 14th Amendment, Biden restored the centuries-old practice of counting every person residing in the United States when determining how many seats each state gets in the House of Representatives.
"We have long guaranteed all of the Nation's inhabitants representation in the House of Representatives," the order reads. "This tradition is foundational to our representative democracy, for our elected representatives have a responsibility to represent the interests of all people residing in the United States and affected by our laws. This tradition also respects the dignity and humanity of every person."
---
While advocates for the traditional, inclusive count celebrated Biden's executive order, it is more important as a symbol for the new administration's priorities than as an actual directive. Steven Dillingham, the Census Bureau director under Trump, resigned Wednesday — nearly a year ahead of schedule — after coming under heavy criticism for politicizing the decennial count, and the agency had already abandoned plans to eliminate illegal immigrants from the enumeration.
Sign up for The Fulcrum newsletter
According to data assembled by the Center for Immigration Studies, three states — California, New York and Texas — would each lose a seat in the House of Representatives if illegal immigrants were excluded from the numbers used for reapportionment. Those seats would go to Alabama, Minnesota and Ohio — probably leading to small net gain of congressional seats for Republicans.
If U.S.-born children of that cohort were included, California and Texas would each lose two seats and New York would still drop one. The two additional districts would go to Michigan and West Virginia.
Trump's July 2019 order had directed federal agencies to share citizenship data with the Census Bureau and was based on research by a Republican strategist who determined that adding a citizenship question to the census would help the GOP's gerrymandering efforts.
In addition to allocating congressional seats, the numbers are used to determine how federal dollars are appropriated among the states.