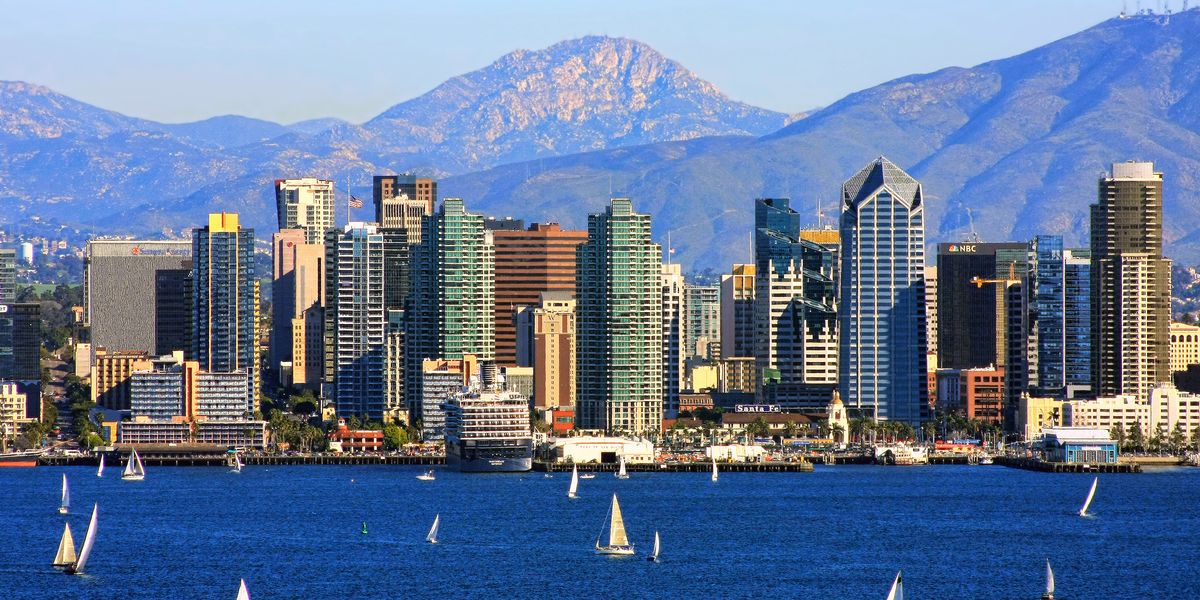 David Toussaint/Getty Images
Griffiths is the editor of Independent Voter News, where a version of this story first appeared.

An election overhaul in the nation's eight largest city, designed to expand voters' viable choices and minimize polarization, has been killed by the San Diego City Council.
A broad coalition of democracy reform advocacy groups had made it a top priority to get a referendum revamping the municipal voting process on the November ballot, viewing the city as receptive to the plan. But the proposal was blocked Tuesday by the council on a 5-4 vote.
If adopted, San Diego would have replaced traditional partisan primaries for each office with a single contest open to all candidates, with the top four finishers advancing to a November election decided by ranked-choice voting.
---
"I want to tip my hat to the remarkable coalition that came together in support of change, and the heartfelt expressions of support of so many people seeking better elections in San Diego," said Rob Richie, who runs FairVote, which advocates for ranked elections. "That commitment will result in change in the future."
The advocates took some solace that their proposal secured bipartisan support. It was backed by two Democrats, a Republican and an independent. Four Democrats and a Republican formed the majority.
Sign up for The Fulcrum newsletter
Local party leaders and partisan special interests teamed up to oppose the measure.
"From Maine to Alaska, nonpartisan reformers have had to battle the combined opposition of those in control of both major political parties," said Cara Brown McCormick, who has run two successful RCV campaigns in Maine and pressed the proposal in California. "The fact that some elected officials would refuse to give the people of San Diego a chance to vote on this measure tells you everything you need to know about why we need this reform so badly."
The proposal was brought forward by an unusually broad coalition spanning the ideological spectrum, including the League of Women Voters of San Diego, FairVote, RepresentUs, Take Back Our Republic, The Partnership for the Advancement of New Americans, Business for America, The People, Open Primaries, Community Advocates for a Just and Moral Governance, Indivisible and the Independent Voter Project.
The system, known as "Top4RCV," has emerged as a consensus favorite among nonpartisan election reformers across the country. A similar proposal will be on the ballot this fall in Alaska and is gathering preliminary support in states as diverse as Wisconsin and Arkansas.
Lori Thiel, president of the city's League of Women Voters chapter, described the vote as a missed opportunity to elect "representatives with the broadest base of support, ensuring they're responsible to the most constituents."
"The measure would have resulted in better representation and a more diverse field of candidates," lamented Geneviéve Jones-Wright of Community Advocates for Just and Moral Governance. "The measure would have helped us have a more inclusive democracy."
Advocates are confident that the candidates who win under the proposed system would have the broadest appeal and would campaign in nonpolarizing ways in order to turn off the fewest number of voters.
"We are very confident that this common-sense method of voting for candidates will gain more support as the word continues to spread around the community, " said Francis Johnson, chairman of Take Back Our Republic's board. "This is a temporary setback."
Visit IVN.us for more coverage from Independent Voter News.