Trump allies eye top election jobs in battleground states
https://twitter.com/saramswann?lang=en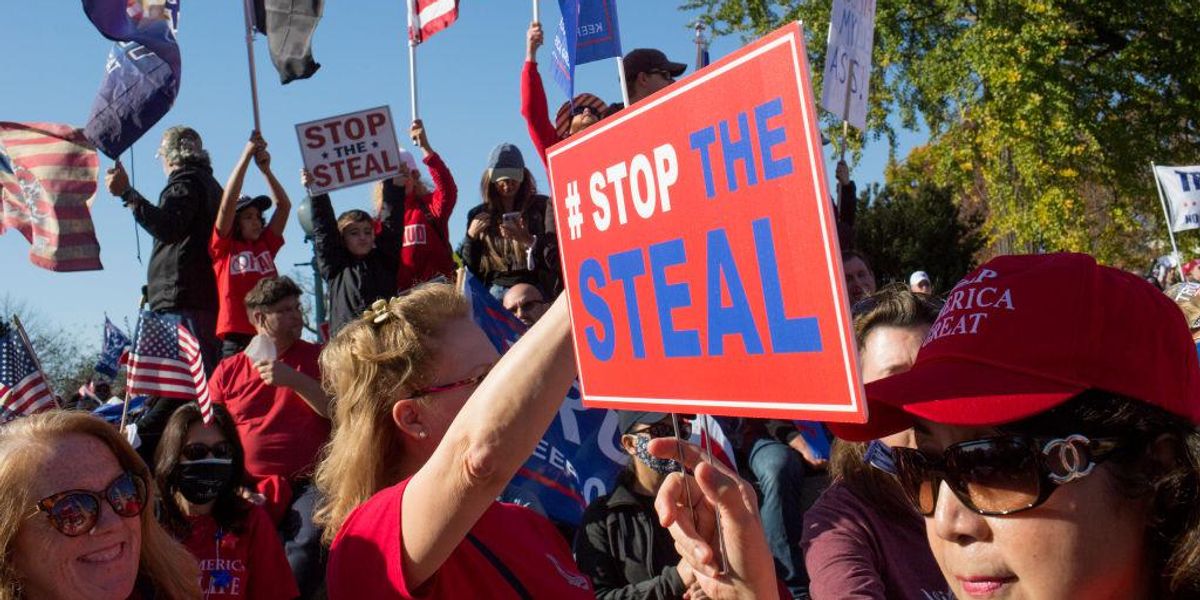 Andrew Lichtenstein/Getty Images
Secretary of state elections are not usually top of mind for voters, but that could change next year.

Republicans who have called the legitimacy of the 2020 election into question or sought to overturn the results are already eyeing secretary of state campaigns in key states. Twenty-six states will hold contests for their top election official during the 2022 election cycle.
The campaigns of these pro-Trump conservatives threaten to continue the spread of misinformation and conspiracy theories about election fraud, of which there was no widespread evidence. And if elected, they could wield a huge amount of power over the 2024 presidential race.
---
The duties and responsibilities of the secretary of state vary across the country. But typically, the position manages how elections are conducted and oversees maintenance of voter rolls. In some jurisdictions, county clerks and other local officials also play important roles in administering elections.
A handful of conservatives have already thrown their hats into the ring for secretary of state in potential battlegrounds, Politico first reported.
Rep. Jody Hice of Georgia, who voted against certifying the election results, is running against incumbent and fellow Republican Brad Raffensberger, who has defended his management of the 2020 election.
Jim Marchant, who sued unsuccessfully to overturn his failed bid for Nevada's 4th congressional district, is now campaigning for secretary of state. Republican Barbara Cegavske currently holds the position and is under fire from the party for her management of last year's election.
In Michigan, Kristina Karamo is running for secretary of state after falsely claiming Trump won and repeatedly challenging the election results when she served as a poll watcher in Detroit. Democrat Jocelyn Benson currently holds this position.
And Arizona state Rep. Mark Finchem, one of the biggest proponents of the controversial election audit in Maricopa County, is vying for the top election official spot currently held by Democrat Katie Hobbs.
Last week, Hobbs advised Maricopa, the most populous county in Arizona, to replace all the voting machines involved in the audit conducted by Cyber Ninjas, a private contractor. Republicans in the state Senate ordered the recount of more than 2 million ballots in an effort to subvert the 2020 election results.
Sign up for The Fulcrum newsletter
"I have grave concerns regarding the security and integrity of these machines, given that the chain of custody, a critical security tenet, has been compromised and election officials do not know what was done to the machines while under Cyber Ninjas' control," Hobbs wrote in a letter to the Maricopa County Board of Supervisors.
Now, there is growing momentum from Trump supporters to replicate Arizona's election audit in other parts of the country. A judge in Georgia recently approved an audit of Fulton County's 147,000 mail-in ballots. This follows three separate state-run election audits, including a hand recount, all of which found no evidence of voter fraud.
A CNN survey conducted at the end of April found that five months after the election, nearly two-thirds of voters who lean Republican still believe that Joe Biden did not legitimately win enough votes to win the presidency.