State lawmakers take up the fight for an Election Day holiday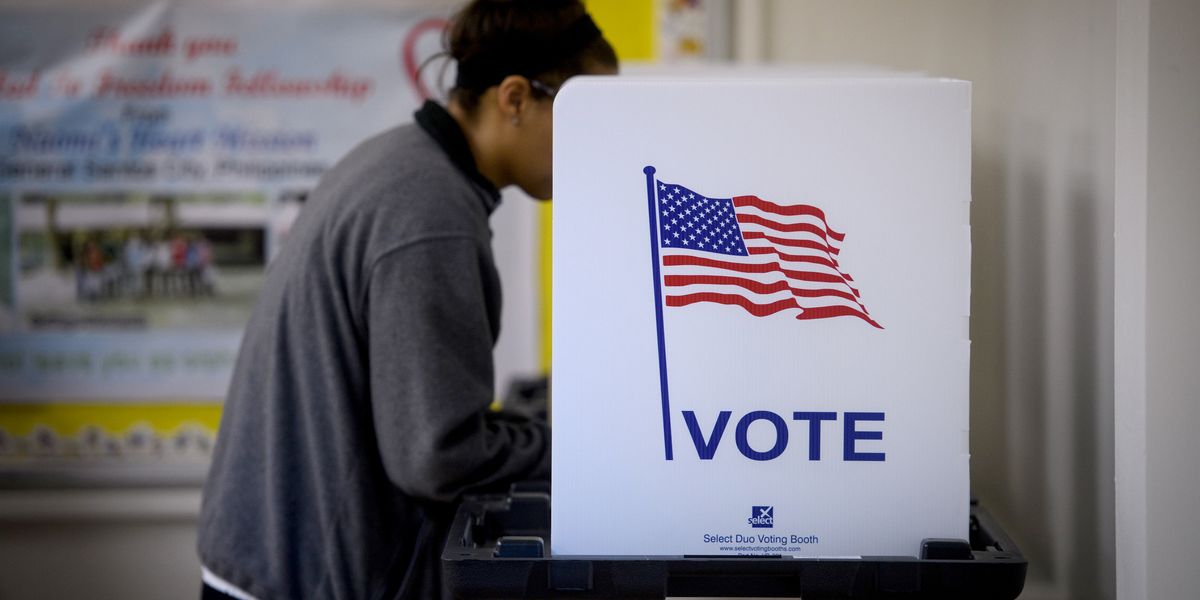 Justin Merriman/Getty Images
Congress may have given up on making Election Day a national holiday, but state lawmakers may have just begun their fight.
The catch-all reform bill passed earlier this year by the House of Representatives originally included language to make Election Day a national holiday. But even before the bill died on the steps of the Senate, House members stripped out that language.
But advocates for the cause can look to the statehouses, which are considering related legislation in record numbers.
In 2019, lawmakers in 23 states filed 47 bills related to Election Day holidays, according to data compiled by the National Conference of State Legislatures and additional reporting.
---
That's twice as many states and three times as many bills addressing election holidays than the annual average since 2011, according to NCSL, which shows an average of eight states and 14 bills addressed the topic through 2018.
Of the 21 states, only three enacted legislation addressing Election Day holidays, however.
Louisiana lawmakers made November elections in even-numbered years a public school holiday.
New York now provides workers three hours of paid leave to vote on election days.
Oklahoma extended an existing law that provided two hours of paid leave to workers on Election Day to include days of in-person absentee voting.
Despite few bills passing, interest in making in-person voting a state holiday doesn't appear to be slowing.
Last week, lawmakers in Michigan filed a bill designating state holidays for regular election days in May, August and November while Ohio lawmakers introduced a bill Tuesday making Election Day a paid state holiday for all workers.
Sign up for The Fulcrum newsletter
The Michigian and Ohio bills, both sponsored by Democrats, are not yet included in the NCSL database.
Only 13 states have adopted Election Day as a paid holiday for state employees as of last year, according to the Council of State Governments.