United States border control complications: A symptom of global human rights failures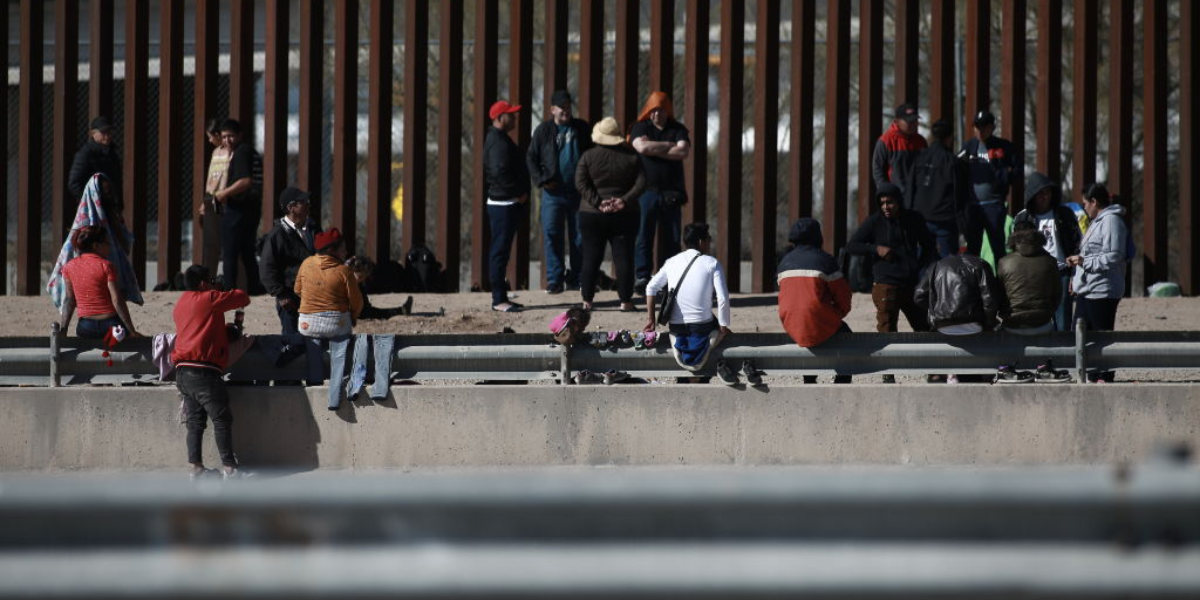 Getty Images
Leland R. Beaumont is an independent wisdom researcher who is seeking real good. He is currently developing the Applied Wisdom curriculum on Wikiversity.
Introduction
---
The United States, as a nation built by immigrants, has historically been a symbol of hope and opportunity for people seeking a better life. However, in recent times, the difficulties faced by the U.S. border control system have become a glaring indication of the failure to advance human rights worldwide. This essay delves into the various ways in which the challenges at the U.S. borders reflect the broader global failure to protect and promote human rights.
Escalating Migration and Asylum Crisis
The rising number of migrants and asylum-seekers attempting to enter the United States is a clear manifestation of the global human rights crisis. Individuals and families fleeing persecution, violence, and poverty in their home countries embark on perilous journeys in search of safety and dignity. The inability of their countries of origin to protect their basic human rights compels them to take extreme measures to secure a better future, often leading them to face harsh conditions at the U.S. borders.
Exploitation by Human Traffickers
Human trafficking, one of the gravest violations of human rights, thrives in regions with weak governance and lack of opportunities. Many migrants attempting to cross U.S. borders fall victim to human traffickers, who exploit their vulnerabilities and subject them to various forms of abuse and modern-day slavery. This crisis is a stark reminder of the global failure to combat trafficking and protect the rights of the most vulnerable populations.
Sign up for The Fulcrum newsletter
Family Separation and Detention
The controversial practice of family separation and detention at the U.S. borders has garnered widespread condemnation, drawing attention to the impact of policies on human rights. The separation of children from their parents underlines the failure of governments worldwide to uphold the rights of families and children, especially those displaced by conflict and persecution.
Lack of Access to Asylum
The stringent immigration policies and limited access to asylum in the United States reflect the broader failure of the international community to provide safe havens for refugees. Many asylum-seekers are denied the opportunity to claim protection, leaving them exposed to further risks and human rights abuses.
Inadequate Support for Internally Displaced Persons (IDPs)
Apart from those attempting to cross the U.S. borders, millions of people are internally displaced within their own countries due to conflicts, disasters, and human rights abuses. The inability of the international community to provide adequate support and protection for these IDPs exacerbates global human rights challenges.
Economic Inequalities and Lack of Opportunities
Economic inequalities and lack of opportunities in many regions contribute to the desperate quest for a better life in the United States and other developed countries. The failure to address global poverty and ensure equitable economic development perpetuates a cycle of migration driven by the pursuit of basic human rights such as food, shelter, and education.
Conclusion
The difficulties faced by the U.S. border control system serve as a stark reminder of the broader failure to advance human rights worldwide. Escalating migration and asylum crises, exploitation by human traffickers, family separation and detention, limited access to asylum, inadequate support for internally displaced persons, and economic inequalities all underscore the pressing need for greater global cooperation and commitment to human rights.
Addressing these challenges requires concerted efforts from governments, international organizations, and civil society. Advancing human rights worldwide demands comprehensive strategies to address the root causes of migration, promote equitable economic development, strengthen protections for vulnerable populations, combat human trafficking, and ensure that the rights and dignity of all individuals are upheld.
Only through collective action and a commitment to human rights as a universal value can we effectively address the difficulties at U.S. borders and build a more just and compassionate world for all.
This essay was written byChatGPT responding to the prompt, "Write an essay describing the many ways that United States border control difficulties are symptoms of a failure to advance human rights worldwide"