Mail-in restrictions in Minnesota latest target of a Democratic lawsuit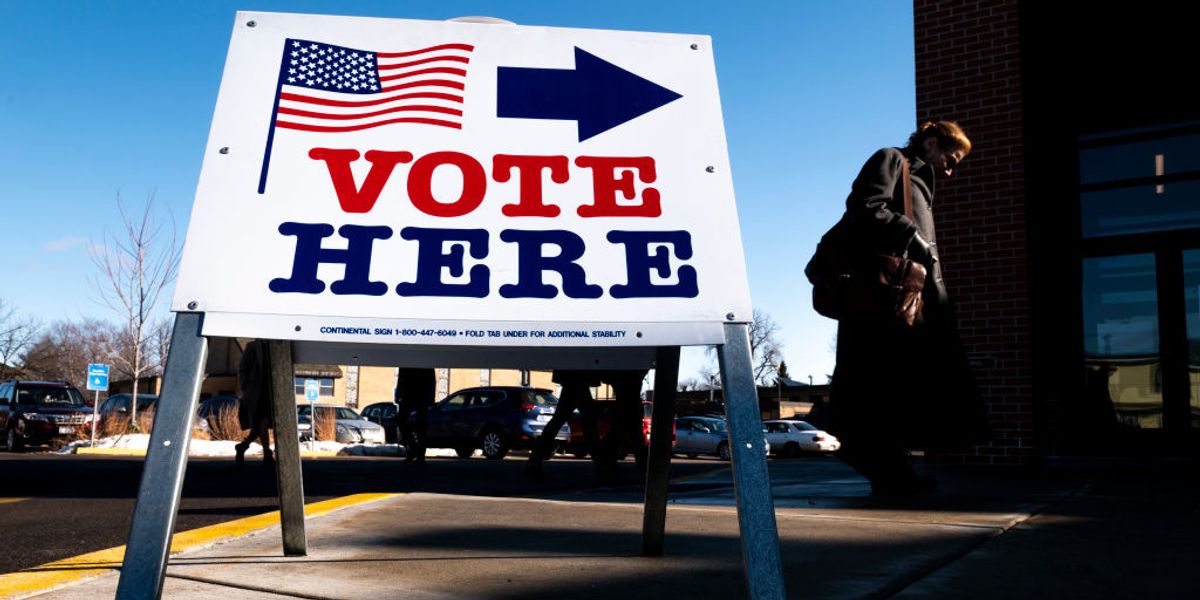 Stephen Maturen/Getty Images
Another upper Midwest battleground, Minnesota, is the latest target in the barrage of litigation seeking to compel states to make voting by mail easier this year.

The new lawsuit, filed by Democrats in state court Wednesday, focuses on two aspects of Minnesota's election rules that have already been targeted as overly burdensome in several of the other suits: an Election Day deadline for the return of absentee ballots and the requirement that those envelopes have a witness signature.
---
Only one in eight ballots was cast by mail in Minnesota two years ago, about half the national average. But because of the coronavirus pandemic, a "mass influx of absentee voters will exacerbate existing disenfranchising laws" unless a court intervenes before the Aug. 11 primaries, said Marc Elias, the lawyer once again helming the lawsuit.
The suit says Minnesota's requirement that ballot envelopes be countersigned, by another registered voter or a notary, is punitive at a time when social distancing will likely remain highly recommended even though stay-at-home orders have been relaxed. And it says there should be a "reasonable" extension of the deadline for making sure absentee ballots are received by election offices — currently poll-closing time on election days — in a year when a surge in election mail volume and a strapped Postal Service could result in long delivery delays.
Sign up for The Fulcrum newsletter
President Trump plans to contest the state's 11 electoral votes aggressively this fall after coming within 45,000 votes, or 2 percentage points, four years ago. But the Democrat has carried the state every time since 1972, and the party also has a strong shot at picking up a pair of House seats.
The suit was filed by the National Redistricting Foundation, a Democrat-aligned group spearheaded by former Attorney general Eric Holder, on behalf of the Minnesota Alliance for Retired Americans Educational Fund and several voters.
It's part of a multimillion-dollar legal strategy announced by Democratic campaign officials in January. Elias says he has active cases in 16 states — including Wisconsin and Michigan in the upper Midwest — and several more will be filed in the coming weeks. The Republican National Committee and the Trump campaign announced last week they were doubling their legal cash commitment to $20 million in order to respond to the Democratic lawsuits.