Companies unite in pledge to give workers time for voting
https://twitter.com/saramswann?lang=en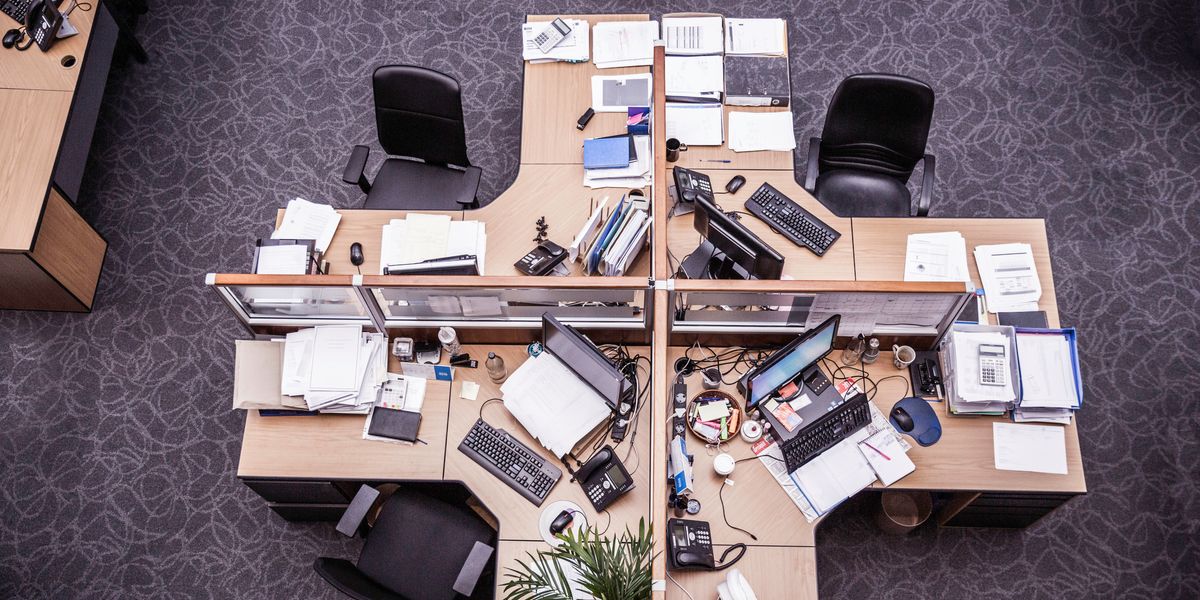 Matelly/Getty Images
At least 2 million workers will be given paid time off to vote for president this fall under a pact formed by hundreds of companies, which say boosting turnout is part of their corporate civic responsibility.

The agreement was announced Wednesday by a business coalition, Time to Vote, which said 383 firms have already made such a promise. The goal is to expand the roster to 1,000 by Election Day, doubling the participants in a similar initiative ahead of the 2018 congressional midterms.
The commitment by corporate America to support their employees' civic engagement is notable because efforts to shape turnout have been such a partisan flashpoint in recent years — and because not being able to break away from work is the top reason people cite for not voting.
---
Turnout is central to the outcome in every close election, and both sides say that will be true again in November. In only three of the past five presidential contests have more than 60 percent of eligible voters cast ballots.
Democratic legislatures have recently been assertive in pushing measures designed to make casting ballots more convenient, while Republicans in charge of statehouses have been more motivated to set strict rules for voting, they say in order to combat potential fraud. Smaller nationwide turnouts have tended to benefit the GOP, however.
Sign up for The Fulcrum newsletter
The commitment by the companies could factor into what is expected to be a considerable increase in turnout as President Trump stands for re-election.
Bosses of companies in the Time to Vote coalition have promised to commit to accommodating workers in voting with paid time off on Election Day, by eliminating meetings or other internal obligations on Nov. 3, or by spending to help employees who are permitted to vote early or by mail.
A year ago House Democrats touted, but then quietly abandoned, legislation making Election Day a federal holiday. It is, however, a holiday for public sector workers in 13 states, the biggest of them New York and Illinois. And many unionized workers have paid time off for voting guarantees in their contracts.
Few who, so far, have signed on to Time to Vote are reliant on union labor. Among the members are financial services and health firms including JP Morgan Chase, Farmers Insurance and Kaiser Permanente; the information technology spinoff of Hewlett Packard; online businesses from Lyft to PayPal; and an array of retailers including Best Buy, Dick's Sporting Goods, Gap, Patagonia, REI Co-op, Target and Walmart.
Time to Vote, which says it's nonpartisan, first organized during the campaign two years ago, and the resulting 53 percent turnout was the highest in a century for a midterm.
Americans surveyed by the Pew Research Center before that election said they felt voting was important, but not always convenient. More than one-fifth of those surveyed cited logistical concerns as the main reason voting was difficult. And surveys by the Census Bureau after the last three midterms found that work or school conflicts were far and away the main reason cited by people who did not vote — more than a quarter of respondents each time.
A similar initiative that aims to alleviate these concerns for workers is ElectionDay.org, a project by the nonprofit Vote.org. More than 490 companies have promised to adopt policies that make voting easier for their workers.
This effort to increase voter participation from the business community "sends a powerful message," said Michael Waldman, president of the Brennan Center for Justice, a left-leaning group that advocates for many democracy reforms. "Ultimately, a culture shift will meaningfully boost voter participation, and business leaders can help drive that shift," he said.