Election experts press news media for transparency on calling races
https://twitter.com/saramswann?lang=en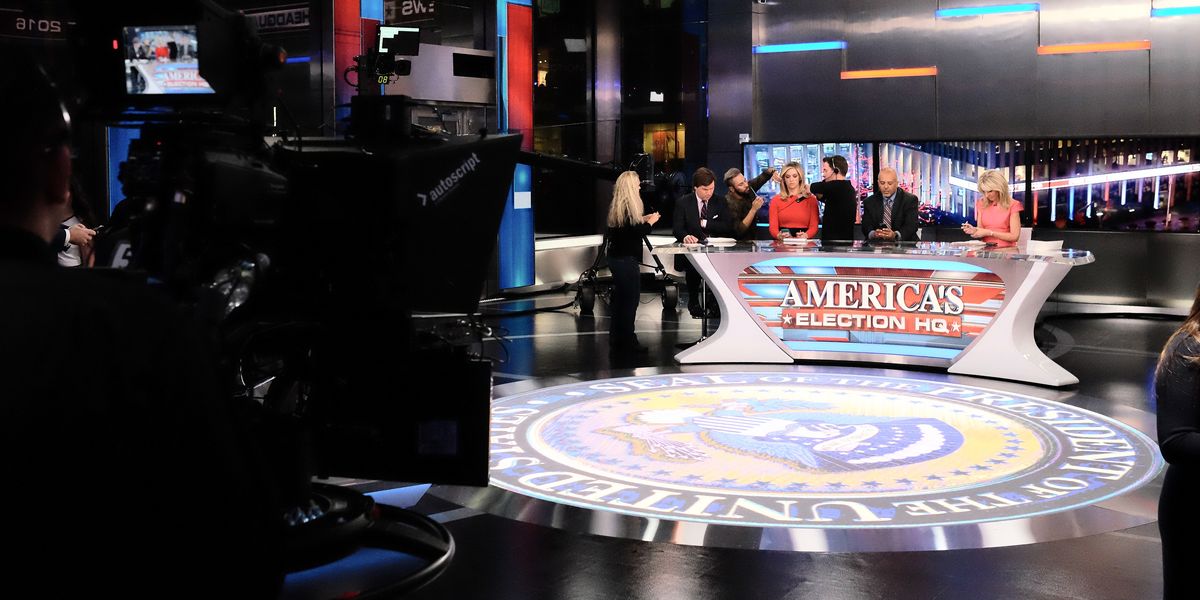 Nicholas Hunt/Getty Images
With half or more of all ballots coming by mail this fall, it will take days if not weeks for the counting to be completed — likely delaying not only the climax of a close presidential race but also the final word about control of the Senate and dozens of other narrow contests.
Because at least this aspect of an unprecedented election has become easy to predict, the National Task Force on Election Crises, a recently formed group of election experts and academics, is urging the news media to be more transparent about its reporting process in order to give the public more confidence in the integrity of the results.
The task force on Wednesday asked the Associated Press, CNN, Fox News and the three broadcast networks for their detailed plans for reporting returns and calling races. Many other news organizations, including local TV stations and major newspapers, rely on these outlets (the AP most of all) before projecting a winner.
---
For previous presidential contests, the National Election Pool (just CNN, NBC, CBS and ABC this year) has relied on in-person and over-the-phone exit polling to model likely outcomes on a precinct-by-precinct and state-by-state basis — information they use to augment the returns as they come in. The AP and Fox News say this year they will use a different voter survey, conducted online and over the phone.
Sign up for The Fulcrum newsletter
But these models will be complicated significantly by the certain surge in mail-in voting. Since most states are expecting unprecedented shares of votes cast remotely, the historical data on mailed ballots won't be much use when coming up with projections. And many states only turn to counting absentee ballots once the tabulating of in-person returns is finished.
To reassure the public about the reliability of results, the task force recommends news organizations publicly share the following at least one month ahead of Election Day:
How exit polling and voter surveys will account for the increase in absentee voting.
How discrepancies between results in hand the night of Nov. 3 and final results will be contextualized given ballot counting will take days or weeks, especially in battleground states.
Policies and procedures for protecting the people in the news division assigned to call races — so-called decision desks — from internal and external pressures to project a winner before results are clear.
Plans for covering any politician who declares victory before an accurate, evidence-backed projection has been made.
President Trump has signaled he plans to rely on the election night results to decide if he should claim re-election. Plenty of evidence says that could prove irresponsibly premature — especially in light of polling showing his supporters are much likelier to vote in person while Joe Biden's allies say they'll vote by mail.
The logical consequence would be that early returns suggesting a strong Trump showing will start evaporating, for a totally legitimate reason, as the envelopes are tabulated. The emerging nicknames for this are "the red mirage" or "the blue shift," depending on your point of view.
If news outlets take extra steps to increase transparency around their coverage, it will increase the public's confidence in the election process and outcome, the task force wrote.
"The role of the free press — your role — has never been more important," the letter concludes. "We urge you to take these additional steps towards transparency as part of your mission to inform the public and deliver accurate coverage of election results, especially how you account for the millions of expected absentee ballots. The American electorate — and our democracy — is depending on you."