Big cities in Kentucky must have more than one polling place, lawsuit argues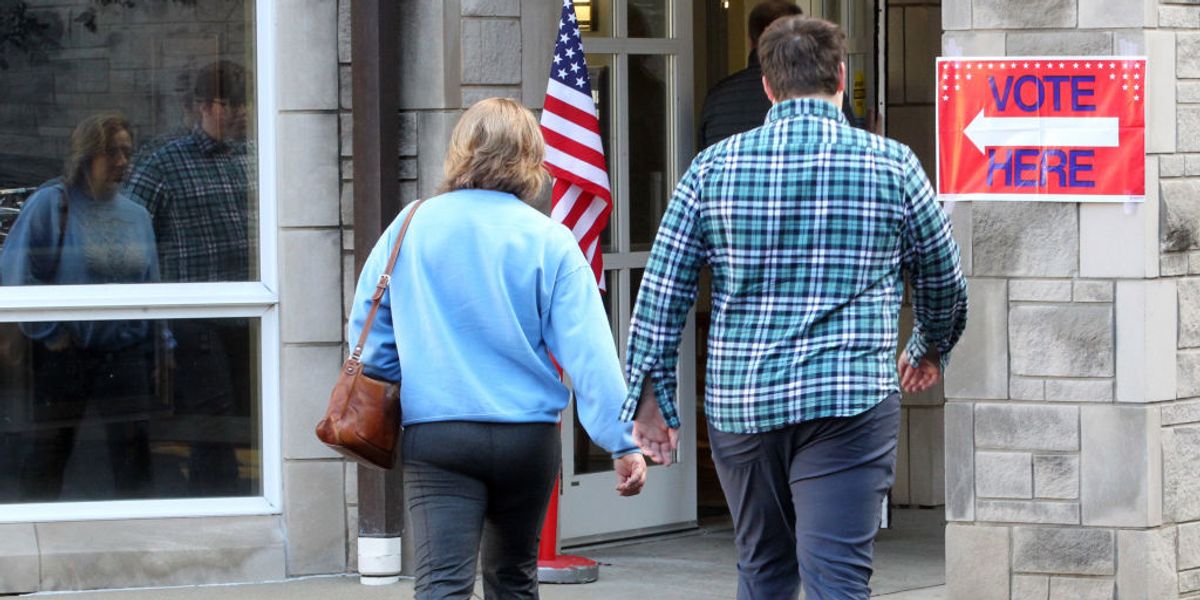 John Sommers II/Getty Images
Opening just one polling site in several of Kentucky's most densely populated counties would create "significant voter suppression," a new lawsuit maintains in asking a federal judge to order more in-person voting options for the primaries in two weeks.

The suit was filed Monday in federal court by Republican state Rep. Jason Nemes and voters from five counties in the Louisville, Lexington and Covington metro areas.
All of them are planning to have just one place to vote in-person June 23 in an effort to minimize the risk of coronavirus exposure at the polls, but the lawsuit says those plans will pose more health risks than they eliminate and effectively disenfranchise thousands. .
---
The suit wants the court to require more than one polling location in counties with more than 35,000 registered voters. To allow otherwise, it says, would violate the Voting Rights Act and the constitutional free speech and equal protection rights of Kentuckians by causing "the needless deprivation of their fundamental right to vote."
The primary has been postponed from May and all registered voters are being allowed to mail in their ballots. While preparing for a record surge in absentee voting, many counties have limited the number of in-person voting sites not only to curb the spread of the virus but also because of an expected shortage of poll workers.
Sign up for The Fulcrum newsletter
But the consequences could prove catastrophic especially in the two biggest cities, where a convention center in Louisville (which has 616,000 registered voters) and a football stadium in Lexington (243,000) are the only locations now being prepared. The counties are both solidly Democratic and are home to three-fifths of the state's black electorate. And the hottest contest on the ballot is the Democratoc primary for the right to challenge Senate Majority Leader Mitch McConnell.
The suit cites the Wisconsin primary in April, arguing the lack of in-person polling locations led to a decline in voter participation because people did not have time to wait in line or feared for their health if they did.