Missouri lawmakers come up with complex rules for mail voting during Covid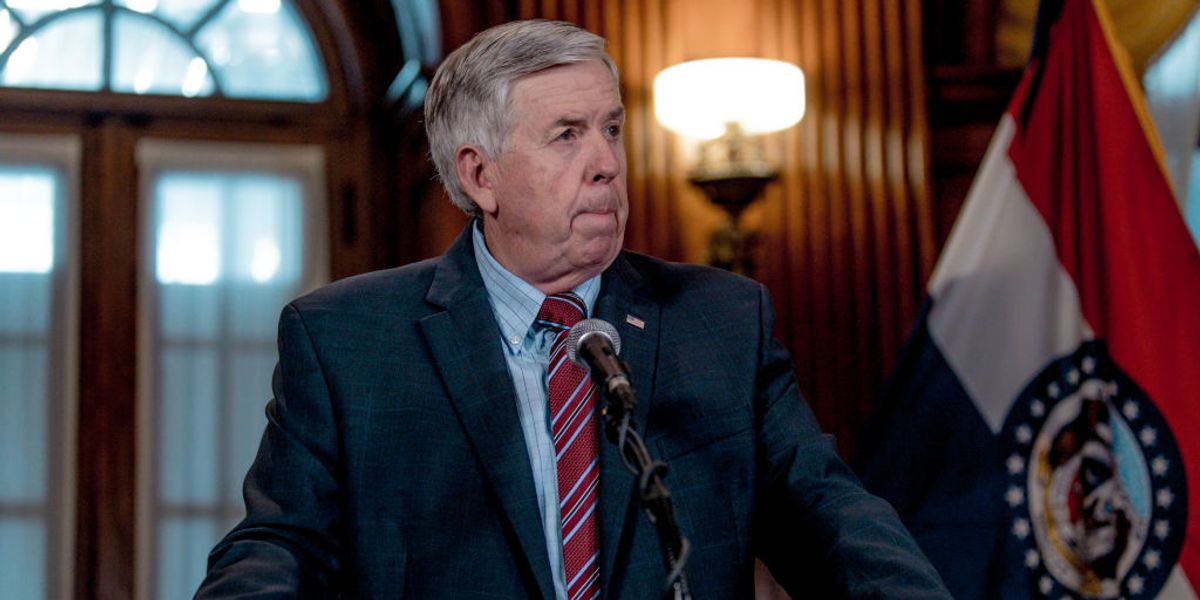 Jacob Moscovitch/Getty Images
Missouri lawmakers have come up with a complex loosening of the rules for voting absentee in light of the coronavirus crisis.

Gov. Mike Parson has not said outright that he will sign the measure, cleared by his fellow Republicans in charge of the General Assembly just before their session ended Friday night. But if he does, the number of states that have kept their strict excuse requirements intact during the pandemic will be down to just four.
The measure would allow people at high risk of Covid-19 infection to obtain a vote-from-home ballot for the rest of the year. It would allow all other Missourians to vote that way as well, but only if their ballots included the electronic or physical signature of a notary.
---
Currently, the very small list of available excuses for not voting in person include being ill, diabled, out of town or facing a religious restriction to travel on Election Day.
The legislation would expand that roster to include anyone who has tested positive for the coronavirus or is "at-risk" of infection because they're older than 65, immunocompromised, live in a long-term care facility, or have lung, heart, liver or kidney disease.
Others could vote absentee without any of these excuses so long as their ballots are notarized. And that is now easier than in most states, because in April Parson signed an executive order allowing notaries to conduct business over video chat and sign documents electronically.
Sign up for The Fulcrum newsletter
The governor has previously opposed expanding vote-by-mail options, but in a recent press briefing said the state needed to consider an exemption during the pandemic.
The bill applies only to voting in the June 2 municipal elections, the Aug. 4 congressional and state office primaries, and the Nov. 3 general election.
If the governor signs the new rules, Missouri will join South Carolina as the two most recent states to relax their vote by mail excuse rules — but it will still remain one of the toughest places for voting during the pandemic.
The other states where the excuse rules have not yet been changed — Texas, Mississippi, Tennessee and Connecticut — are all facing lawsuits to force a relaxation this year. Missouri legislators acted in the face of such a suit from the NAACP and the League of Women Voters, which are arguing in state court that the desire to shelter in place is a valid excuse to vote absentee.