Don't feel safe? Then don't vote, Missouri governor says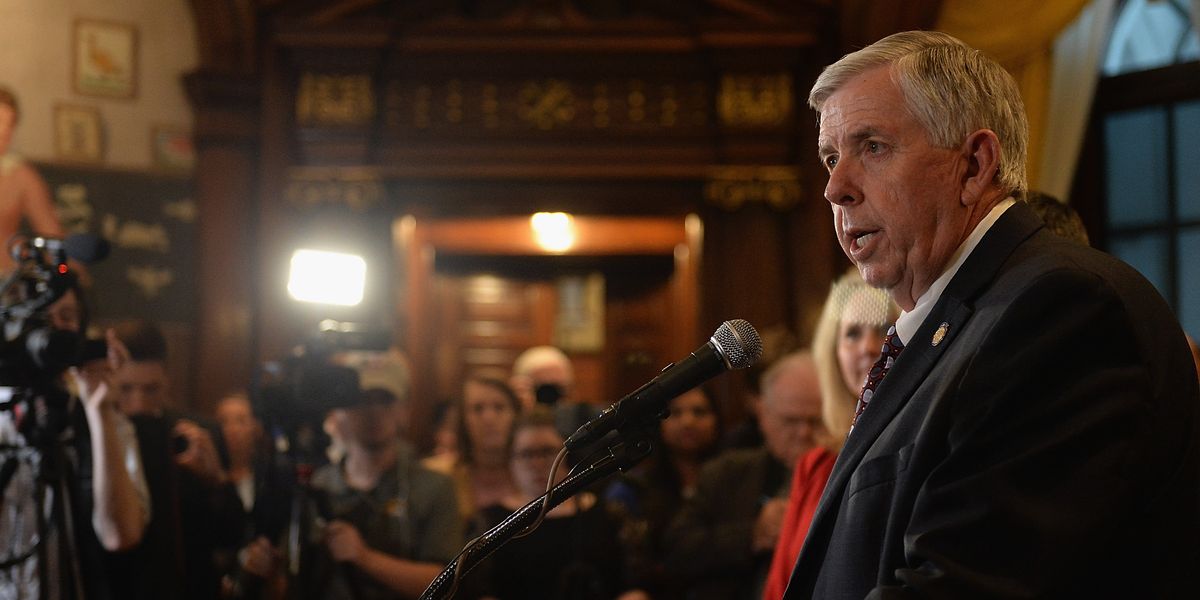 Michael B. Thomas/Getty Images
Missouri's governor signaled Friday he was likely to sign legislation making it easy to vote by mail during the coronavirus pandemic, but not in time for local elections across the state next week.

Republican Gov. Mike Parson tipped his hand as he sought to tamp down a budding furor for what he said a day earlier. Critics viewed him as cavalierly dismissing anxieties of those having to venture out Tuesday for failing to qualify for an absentee ballot under the current excuse requirements.
"I hope people feel safe to go out and vote, but if they don't, you know, the No. 1 thing — their safety should be No. 1," Parson said during a press briefing Thursday. "If they don't, then don't go out and vote."
---
The governor vowed on Friday to make a final decision next week about legislation, approved by the General Assembly two weeks ago, that would largely suspend through the end of the year the strict rules requiring Missourians to cite a reason for seeking a mail ballot. Those rules have kept the use of such ballots below 10 percent in recent elections.
Parson labeled the measure "absentee reform" in an appearance on all-news KMOX radio in St. Louis, however, and also said he was likely to support additional state funding to make remote voting easier.
Sign up for The Fulcrum newsletter
He also stressed his hope that Missourians feel safe going to polling places Tuesday because voting is "one of the most important things you can do."
Parson started reopening the state's economy four weeks ago and now all businesses — including large venues, concerts and movie theaters — are allowed to operate so long as seating is spaced out to enforce social distancing.
[See how election officials in Missouri — and every other state — are preparing for November.]
If the measure on his desk becomes law, no-excuse absentee voting will be the default setting for primaries the rest of year everywhere but Texas, Mississippi and Tennessee.
Critics of the measure, most prominently GOP Attorney General Jay Aschcroft, are pressing for a veto on the ground that relaxing the rules would invite fraud in the congressional and state primaries in August and the November general election.
The bill would allow people at high risk of Covid-19 infection to obtain a vote-from-home ballot, while other Missourians could use them so long as they got the ballots notarized. Currently, the very small list of available excuses for not voting in person include being ill, disabled, out of town or facing a religious restriction to travel on Election Day.
The governor is expecting to face a viable if long-shot challenge from the state auditor, Democrat Nicole Galloway.
Next week's city council, school board and local ballot measure contests were postponed from April 7 because of the pandemic. Parson said he might vote Tuesday or in-person this weekend at an early voting location.