Voting rights advocates say Ohio's new primary plan is unconstitutional
https://twitter.com/saramswann?lang=en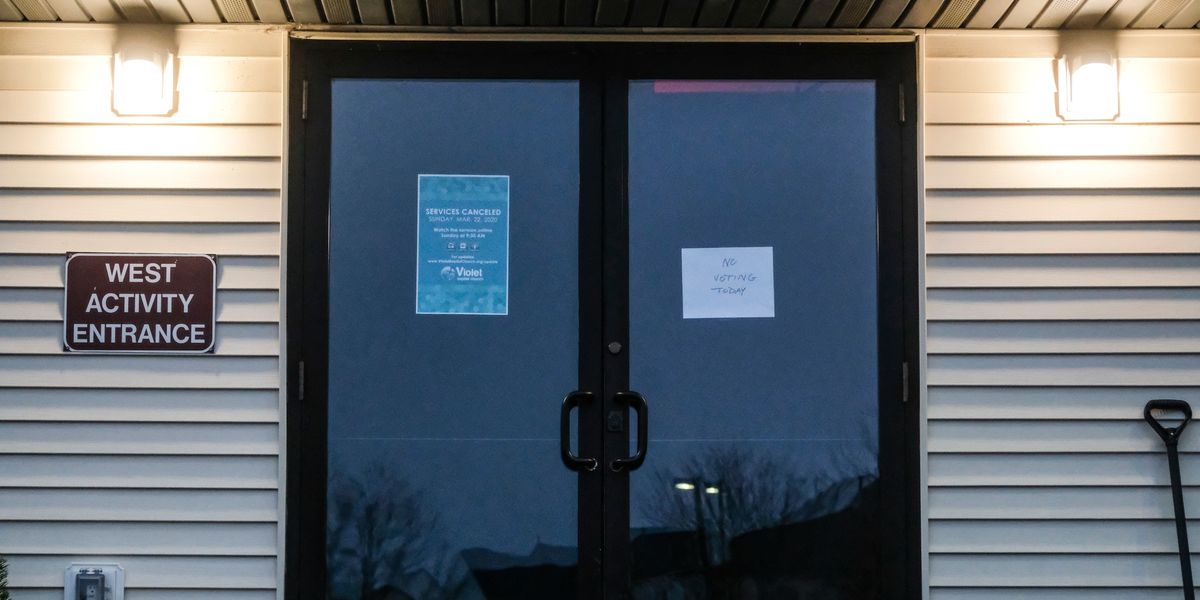 Matthew Hatcher/Getty Images
Voting rights advocacy groups have sued to stop Ohio from conducting its primaries in four weeks with almost no in-person voting.
The lawsuit, filed in federal court Monday, is the latest challenging efforts to keep electoral democracy going during the coronavirus pandemic. But it appears to be the first alleging the backup plan favored most by democracy reformers — switching to vote-at-home — is inappropriate if implemented too quickly.
The groups allege that the state's plan violates federal law and both the First and Fourteenth amendments by not providing more than a month to prepare for, and inform voters about, a primary in which almost every ballot will be delivered by mail.
---
The night before the scheduled primaries on March 17, Ohio Gov. Mike DeWine cited a public health emergency and ordered the election postponed. He asked that it be held June 2, but instead his fellow Republicans in charge of the General Assembly voted for April 28.
Their legislation, which the governor signed Friday, says only the homeless and disabled may vote in person at a handful of locations that day. (It ordered the state to send informational postcards to all Ohioans, but not absentee ballot request forms.)
The lawsuit asks a federal judge to order a later date — the plaintiffs didn't suggest one — giving the state sufficient time to prepare. What should happen in the meantime, the groups say, is that voter registration should be reopened for at least a month before primary day, as mandated by federal law, and county election officials should be compelled to mail each voter a ballot with prepaid postage.
Sign up for The Fulcrum newsletter
Immediate action is needed "to prevent the state from compounding the current public health crisis into a crisis for democracy," the lawsuit says, arguing that African-American and Latino voters will be disproportionately harmed by the new rules.
Democrats will award 136 presidential delegates in their primary, while voters in both parties will choose candidates for Congress, legislative seats, judgeships and some local offices.
Legislators from both parties rebuffed the proposals from voter advocates, who said the election shouldn't be completed before the middle of May. (Thousands of absentee and early votes had been cast before the delay was announced.)
"Under the General Assembly's undemocratic election scheme, thousands, if not millions, of Ohioans will not get to vote through no fault of their own," said Jen Miller of the state's League of Women Voters chapter. "Ohio's inefficient absentee voting system wasn't designed for this massive scale, especially under such an impossible timeframe. We call on the justice system to ensure that Ohio's primary is constitutional and accessible."
The ACLU of Ohio, Lawyers' Committee for Civil Rights Under Law and Demos filed the suit on behalf of the League, the A. Philip Randolph Institute and four voters.