No mail ballot arrived, so many Ohioans risk health and head to the polls
https://twitter.com/saramswann?lang=en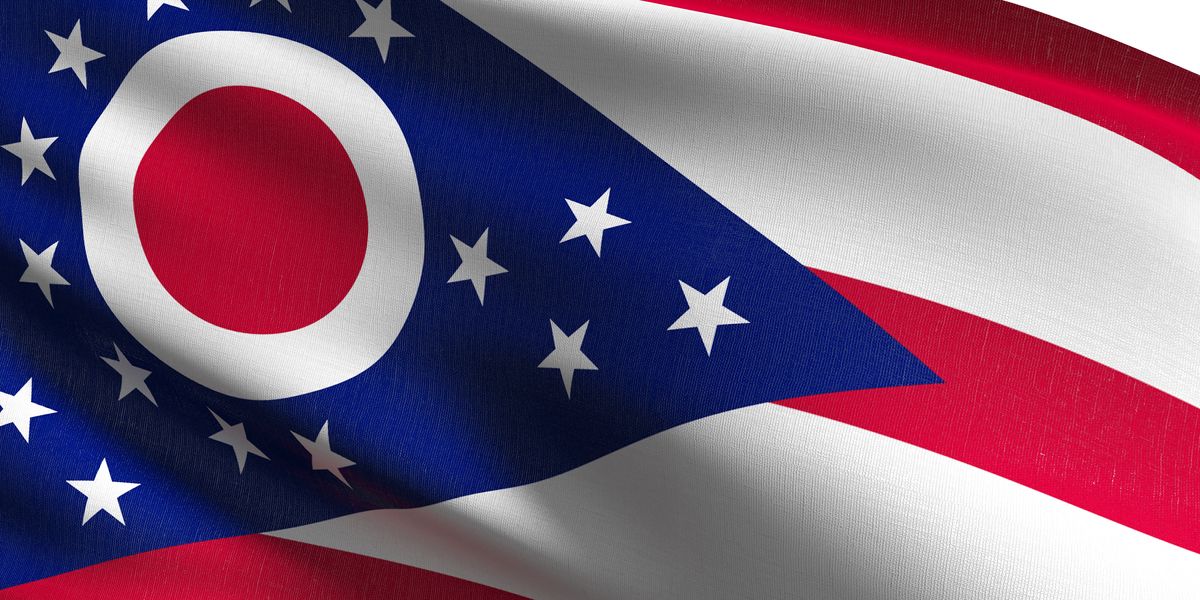 Patra Kongsirimongkolchai/Getty Images
The delayed finish of the Ohio primary is in a few hours, but many voters are grappling with a difficult decision at the last moment: Confront the health risks of heading out to vote in person Tuesday or else be forced to sit this one out.

Three weeks after Wisconsin earned global criticism for pushing ahead with its primary in the teeth of the coronavirus pandemic, Ohio is threatened with similar ridicule — because thousands never received ballots they requested for what was supposed to be an all vote-by-mail election.
The back-to-back problems point to the level of logistical and legal impediments the country must overcome for there to be a fair, complete and healthy presidential election in November.
---
After Gov. Mike DeWine cited a public health emergency and postponed the primary hours before it was to happen March 17, his fellow Republicans in charge of the Legislature said the finish would happen seven weeks later and entirely by mail, with only the disabled or homeless voting in person. That led to widespread confusion, frustration with the election process and some successful lawsuits from voting rights groups.
Republican Secretary of State Frank LaRose called in reinforcements for the Postal Service after mail delivery slowed considerably last week. But despite these last-minute efforts, thousands lined up in person Tuesday to drop off ballots or vote provisionally at county offices before 7:30 p.m.
Sign up for The Fulcrum newsletter
Voting rights groups opened a hotline for voters with troubles and at midday briefed reporters on what they'd heard: People waiting more than two weeks for a ballot that never came, and others who tried contacting their local elections board only to receive no answer or confusing, and sometimes incorrect, information.
"This process has been anything but smooth and clear to voters, and also election officials," said Mike Brickner of All Voting is Local, one of the hotline operators. "We want to make sure what's happening in Ohio will not happen again in another state."
Ohio's election is the first since Wisconsin's. While seven in 10 Wisconsinites were able to vote by mail, thousands said they had to don masks and gloves to vote because they never got the absentee paperwork they requested.
In order to be counted in Ohio, ballots had to be postmarked by Monday and received within 10 days. But the state plans to announce results Tuesday night.
LaRose announced Monday that almost 2 million Ohioans had requested a vote-by-mail ballot and more than 1.4 million had been returned.
"In a matter of weeks, we've done something that's taken other states years to do — transform our state into one capable of voting entirely by mail," he said in a statement.
Still, it's clear this primary will have had significantly less participation than four years ago when more than 3.2 million voted.
Several states have delayed their primaries or resorted to vote-by-mail due to concerns about the pandemic. New York on Monday canceled its presidential primary altogether. Voting rights activists are pushing Congress to spend at least $2 billion so states can provide easier access to voting by mail.
Former Vice President Joe Biden is expected to win the Ohio presidential primary with ease, so much of the suspense and turnout was driven by down-ballot contests for both parties' nominations for Congress, the Legislature, judgeships and local offices.
"No doubt the state could have, and should have, done more to make the balloting process easier," said Kristen Clarke, executive director of the Lawyers' Committee for Civil Rights Under Law. For starters, she said, Ohio lawmakers should have decided to mail absentee ballot applications to all active voters.