One in six Ohio youth are left out of voter registration drive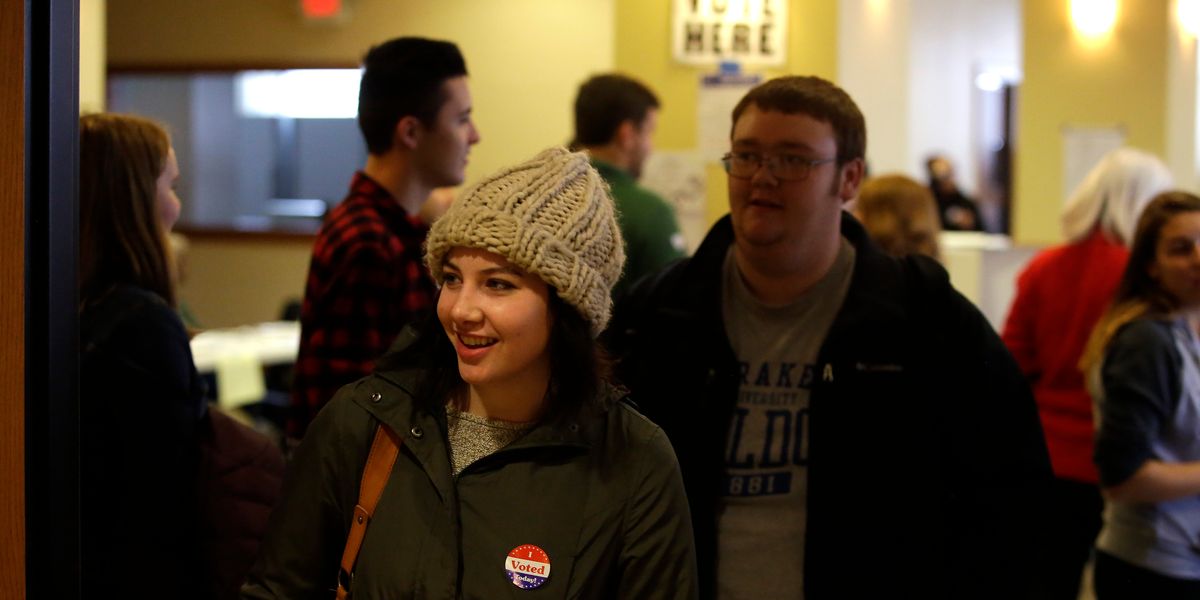 Joshua Lott/Getty Images
Ohio's campaign to boost youth voter registration, by mailing how-to postcards in August to 120,000 unregistered young adults with driver licenses or state IDs, is getting praise from voting rights activists.

But some of those advocates say the campaign has a serious flaw: Increasing numbers of young people, especially the poor and minorities, aren't getting their licenses or signing up for the IDs. At least 17 percent of Ohio's 18-year-olds don't have either, the Cleveland Plain Dealer calculated based on state records and census estimates.
---
The potential communications gap between the state and its young people extends to another issue involving voting: The easiest ways to update a registration is with an online form, but it's only available to people with a license or ID.
Several states offer voters online options that don't require such documents. Minnesota uses Social Security numbers to confirm IDs, for example, while Delaware and Missouri accept signatures from touch-screen devices.