A first in Oklahoma: Lawmakers reverse a court to still restrict mail voting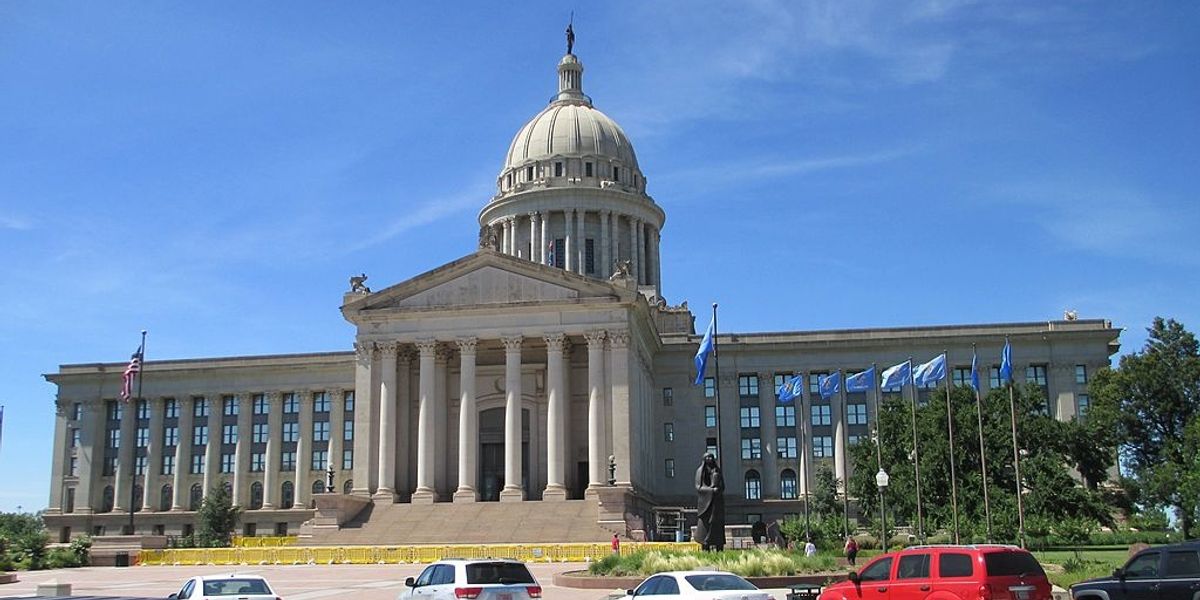 Jordan McAlister/Getty Images
In just three days, the Republicans in charge of lawmaking in Oklahoma have reversed a decision by the state's top court that absentee ballots don't have to be notarized.

It's the first time this year, when the coronavirus pandemic has launched battles over mail-in voting in courthouses across the country, when the political branches of a state government have reinstated election rules struck down as overly restrictive by the judicial branch.
Oklahoma has now rejoined a roster of just three states — the others are South Carolina and Mississippi — that even during this time of social distancing will require absentee voters to sign an affidavit and then get it stamped in person by a notary public.
---
The rapid-fire sequence of actions went like this: The Supreme Court ruled Monday in favor of the League of Women Voters, which argued in its lawsuit that getting a ballot notarized during the pandemic would force people to put their health at risk. The state House passed a measure reversing that ruling on Wednesday, the state Senate cleared the bill Thursday afternoon and Gov. Kevin Stitt signed it that evening.
Republicans, who hold 79 percent of the seats in the Legislature, argued the notary requirement was needed to prevent voter fraud and that the state's top court had exceeded its authority.
Sign up for The Fulcrum newsletter
Senate President Pro Tempore Greg Treat, for example, said the justices had "legislated from the bench" at a time when "Oklahomans need to have confidence that our election process is secure and free from fraud."
Ryan Kiesel, executive director of the state's American Civil Liberties Union chapter, said in a statement: "This legislative attack is based on bogus claims of voter fraud, but it is abundantly clear that the real motivation is to make it harder for Oklahomans to exercise their power at the ballot."
The law — which not only requires mail-in ballots to get notarized but also limits how many documents each notary may witness — has clearly had an effect on voting from home in the state. Just 5 percent of ballots were cast that way in 2018, a midterm election when about a quarter of all votes nationwide were mailed in.
Congressional and state legislative primaries are set for June 30, but the top issue on the ballot is a citizen-driven statewide referendum that would expand Medicaid to cover tens of thousands of lower-income Oklahomans. Stitt and most of the state's GOP leadership oppose the measure.
One potential easement was written into the new law in response to Covid-19. If the governor in the next eight days reinstates his emergency declaration, which he lifted just last week, absentee voters may submit a copy of their driver's license or other ID in lieu of finding a notary.