Another day, another lawsuit challenging Michigan voting laws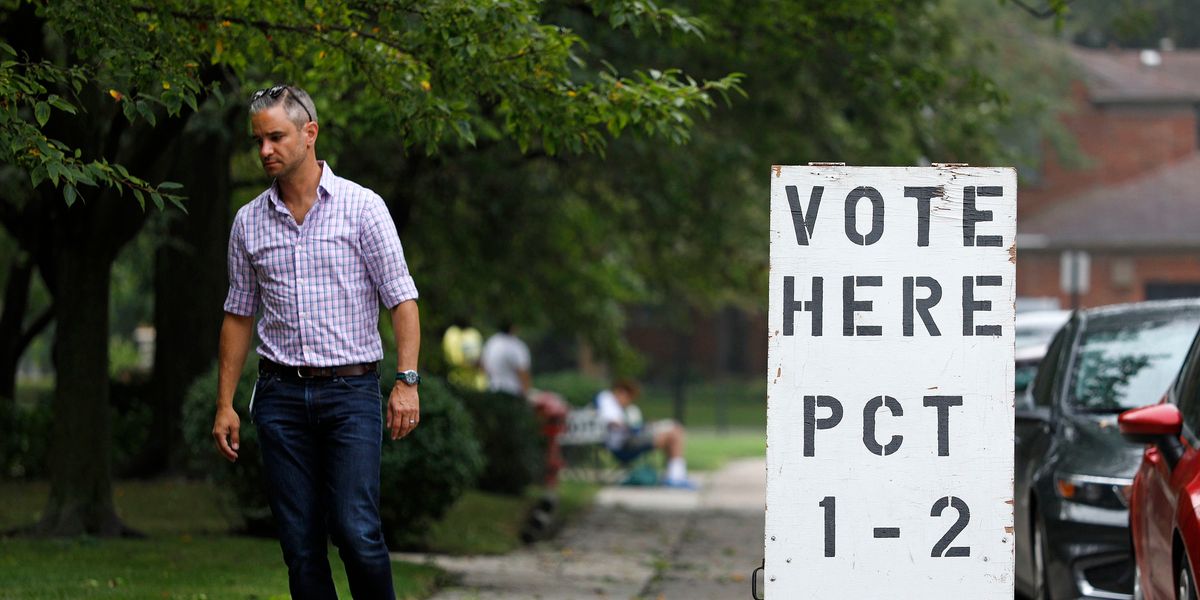 Bill Pugliano/Getty Images
A Democratic advocacy group has filed a third lawsuit in less than a month challenging Michigan laws and policies it says restrict voting rights.

The focus on Michigan voting laws by the super PAC Priorities USA reflects the importance of the state's 16 electoral votes in the 2020 presidential election. President Trump won Michigan, a swing state, by less than half a percentage point in 2016.
The latest lawsuit, filed Friday in state court, challenges actions taken after a successful 2018 ballot initiative expanded voting options, such as allowing people to register to vote at any time (including on Election Day). It also automatically registered people to vote when they obtained or renewed their driver's licenses.
---
The Republican-controlled Legislature has since passed a law limiting in-person registration to the local clerk's office. Democrats complained citizens should be able to register to vote at polling places, but GOP lawmakers said that would make waiting lines longer on Election Day.
The lawsuit also challenges a policy instituted by Michigan Secretary of State Jocelyn Benson, a Democrat, that excludes teens from being automatically registered to vote when they turn 17 and a half years old.
Benson is the defendant in the case.
The latest lawsuit claims the documentation requirement and the ban on same-day registration at polling places hurts young voters more than others.
Sign up for The Fulcrum newsletter
Priorities USA also filed a lawsuit last week challenging Michigan laws that ban rides to the polls for most people and organized absentee ballot application drives.
That lawsuit was filed in federal court against Michigan Attorney General Dana Nessel, also a Democrat.
The two laws contradict federal law and regulations, and are unconstitutional, the suit argues.
Last month, Priorities USA filed a separate lawsuit challenging a Michigan law allowing local election officials to discard mail-in ballots when signatures aren't similar enough to the handwriting on file. Michigan is one of several states where signature match laws are being challenged in court.