Pa. offers fresh evidence rejected mail ballots can be decisive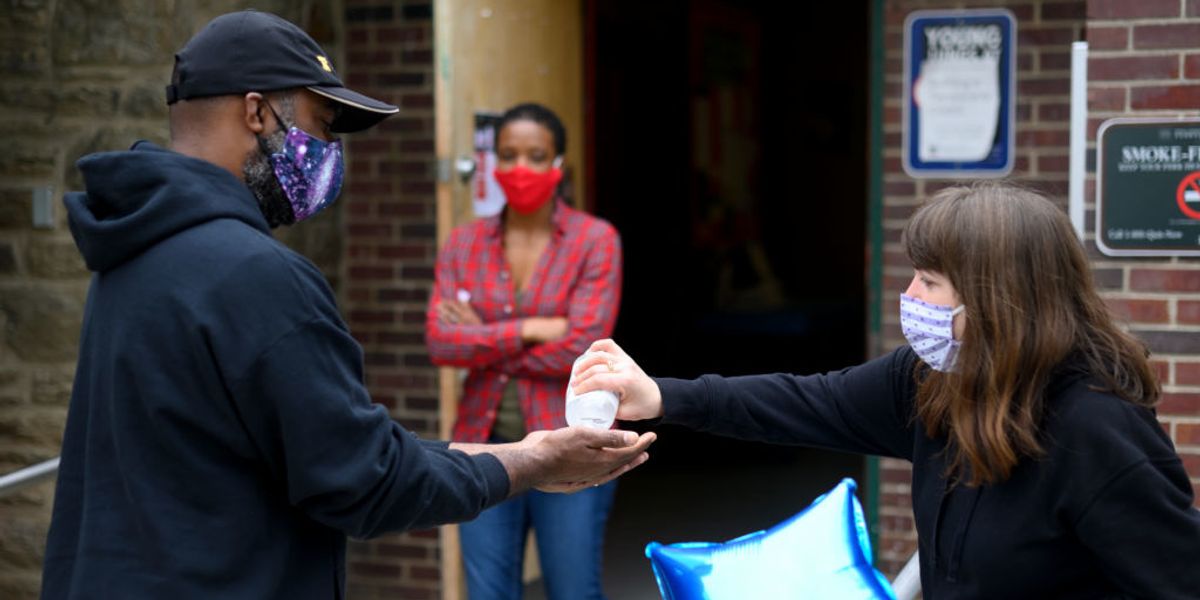 Bastiaan Slabbers/Getty Images
In what could be a sobering preview of the November election, about 20,000 absentee ballots returned for the Pennsylvania primary were not counted because they arrived too late or the envelopes weren't signed.

While a tiny share of the overall vote in June, the number has enormous potential significance for the presidential election. That's because, in 2016, Donald Trump carried the state and its 20 electoral votes by just twice that amount, 44,000 votes.
The rejection number, reported this week by election officials in Harrisburg, underscores how a close presidential outcome — and the arguments both candidates might make in challenging the results in tossup states — will be shaped by lawsuit decisions and legislative maneuvers in the next seven weeks over the once-arcane rules governing mailed votes.
---
The numbers of votes cast remotely will balloon into the millions this fall, just in the battleground states alone, as people continue to avoid public places like voting stations because of the coronavirus pandemic. The switch comes against a backdrop of relentless and unfounded allegations from Trump that widespread mail voting will produce massive election fraud.
In addition, the ability of the Postal Service to properly handle the large number of mailed ballots has been called into question because of changes instituted by new Postmaster General Louis DeJoy, a major Trump donor.
Sign up for The Fulcrum newsletter
About 90 percent of the uncounted ballots in Pennsylvania were the result of missing the deadline for their arrival at the election offices. The state is one of 33, along with the District of Columbia, that require mailed ballots to arrive by Election Day.
That rule is unlikely to be changed by the Republican-majority General Assembly, which has been haggling with Democratic Gov. Tom Wolfe over what looks to become a very modest collection of last-minute election law changes — perhaps including new permission for local clerks to begin before Election Day the preparing of returned ballots for tabulating as soon as the polls close.
Much of the remaining rejected June ballots were tossed because signatures on the envelopes were missing or looked unlike the signature in the voter's file. On Monday state officials told election administrators in the 67 counties they may no longer reject a ballot solely because an election official believes the handwriting is off. That prompted the League of Women Voters and the Urban League to drop a federal lawsuit challenging the signature rules.
The rejection rate in the Pennsylvania primary was relatively small, less than 1 percent of the 2.7 million ballots cast and just 1.3 percent of the 1.5 million votes submitted by mail.
Of the 33.4 million mail ballots cast in the 2016 general election, about 1 percent were tossed, according to the federal Election Assistance Commission.