New Jersey, Kentucky expand mail-in voting; Indiana does not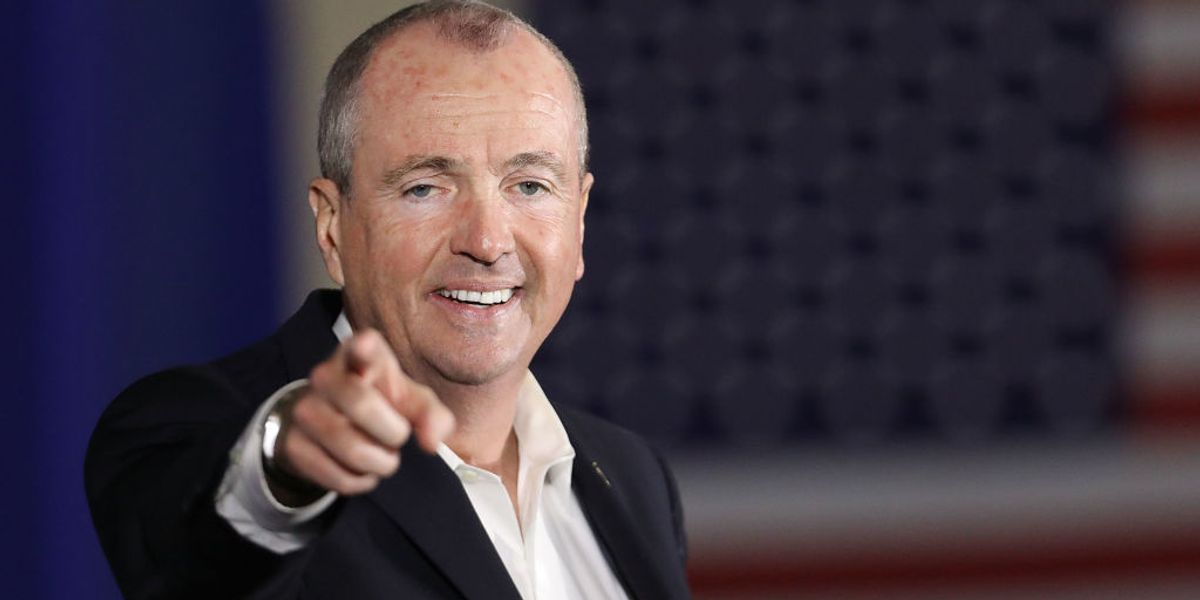 Spencer Platt/Getty Images
New Jersey and Kentucky have joined the growing list of places where voting by mail is going to become much more widespread this fall. Indiana, not so much — at least not yet.

As the country continues to adjust to conducting a presidential election during a pandemic, more and more states are taking a range of routes to make it easier to cast a ballot. Only a few have gone the other way.
Solidly blue New Jersey has decided to proactively deliver ballots to all registered votes, a practice President Trump alleges without evidence will lead to widespread fraud. Reliably red Kentucky has made a narrower decision to allow fear of Covid-19 to count as an excuse for requesting an absentee ballot.
Here are the details:
---
New Jersey
Democratic Gov. Phil Murphy announced Friday that the state will conduct its general election mostly by mail after delivering a ballot to all 6.3 million registered voters.
New Jersey thereby becomes the 11th place where every voter will receive an absentee ballot in the mail. Five states (Colorado, Washington, Oregon, Utah and Hawaii) planned to do so before the pandemic. Before New Jersey's decision they had already been joined just for this year by California, Vermont, Nevada, the District of Columbia and almost every county in Montana.
Sign up for The Fulcrum newsletter
Murphy cited the success of the state's mostly vote-by-mail primary in July in making the announcement that another wave of ballots will be mailed the first week of October.
Voters can return them by mail, drop them into a secure box or take them to the polling places that remain open. Schools, which are widely used as voting centers, will be closed for in-person classes on Nov. 3.
Murphy said the options are being offered because of concerns about the Postal Service. "Making it easier to vote does not favor any one political party but it does favor democracy," he said.
The state's 14 electoral votes are a near lock for Joe Biden, but contests in three congressional districts are competitive.
Kentucky
Democratic Gov. Andy Beshear and Republican Secretary of State Michael Adams agreed to renew for November the deal they struck for the primary: Anyone concerned about catching Covid-19 may vote absentee.
It's the ninth state to relax for this presidential election the usual requirements to cite a specific reason when applying for an absentee ballot. Some have suspended the excuse rules altogether. Others, like Kentucky, have added worry about viral exposure as an acceptable reason.
Other options in Kentucky will include early in-person voting starting Oct. 13, more in-person polling places than in the June primary and a voting "super center" in each county where residents from any precinct may vote. Kentuckians will be able to request an absentee ballot online.
Trump can count on the state's eight electoral votes. The hottest contest is the well-financed but longshot challenge to Senate Majority Leader Mitch McConnell's bid for a seventh term
Indiana
The state is for now one of only seven where an excuse beyond the coronavirus will be required to vote by mail. (The others are Louisiana, Mississippi, New York, South Carolina, Tennessee and Texas.)
That's because the state election commission deadlocked Friday: The two Democrats voted to expand voting by mail for essentially any reason but the two Republicans opposed. The commission had voted to allow any resident to request an absentee ballot for the state's June primary election.
"Just because something was agreed upon in March because of an emergency doesn't mean those same factors automatically make this appropriate this time," said GOP Commissioner Zachary Klutz.
Proponents of expanding vote-by-mail in Indiana will now look to the federal courts, where several lawsuits are pending.