We need a "Hindsight Committee"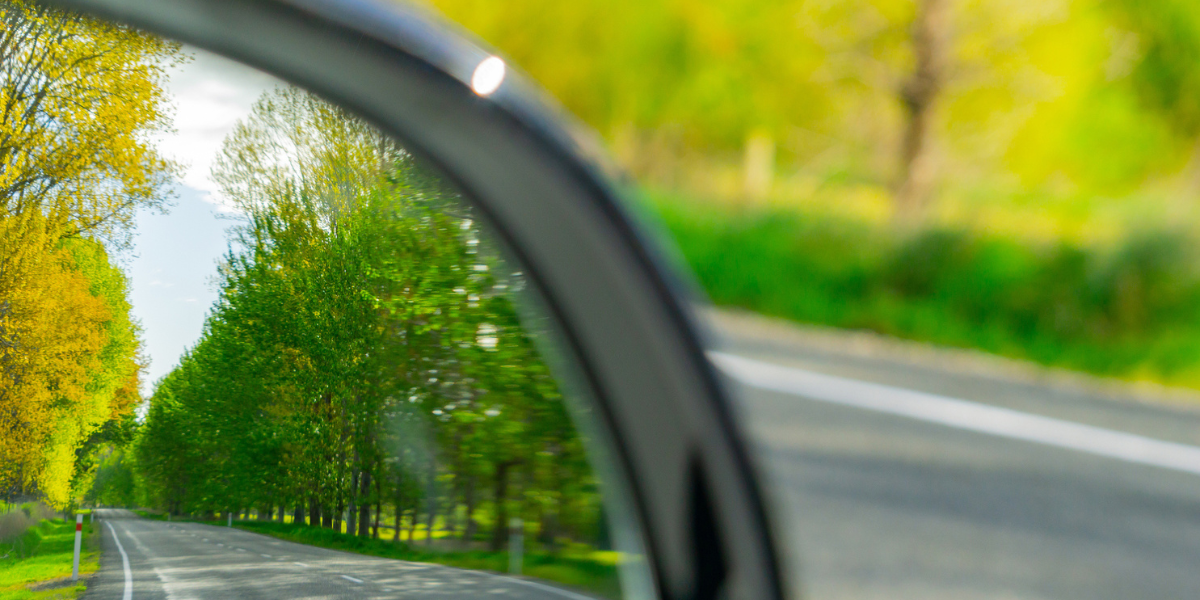 Getty Images
Kevin Frazier will join the Crump College of Law at St. Thomas University as an Assistant Professor starting this Fall. He currently is a clerk on the Montana Supreme Court.
Hindsight is 20/20—assuming, of course, that you care to look back. Generally, folks throw this phrase out there because looking to an immutable past can tell you little about how to navigate a turbulent future. What's the value, for instance, of reviewing all the red flags that high-school Kevin missed in continuing to date the star of the volleyball team who cheated numerous times? In this case, zero; I'm happily engaged to a wonderfully loyal person.
---
In some cases, however, failing to look back is a dire mistake. That's sadly too often the case when it comes to government regulation (or lack thereof). Two pressing examples stick out: climate change and tech.
In 1992, the Intergovernmental Policy on Climate Change (IPCC) noted that "[t]he potentially serious consequences of climate change give sufficient reasons to begin adopting response strategies that can be justified immediately even in the face of significant uncertainties." In 2023, the IPCC reported that delayed action on climate change rendered some negative consequences "unavoidable and/or irreversible," to the extent that even "deep, rapid and sustained greenhouse gas emissions reduction" would only partially reduce those effects. Some hindsight could help pinpoint how, when, where, and why our regulatory system fell short.
Sign up for The Fulcrum newsletter
In 2018, Mark Zuckerberg more or less asked Congress to regulate social media. Five years of inaction later, the U.S. Surgeon General issued an advisory on social media and youth mental health, noting that "[s]ocial media may also perpetuate body dissatisfaction, disordered eating behaviors, social comparison, and low self-esteem, especially among adolescent girls."
A few weeks ago, Sam Altman urged legislators to regulate Artificial Intelligence. Hindsight could help explain why Congress previously ignored a tech CEO's pleas and what needs to change for a different response this time around.
Yet, there's no formal institution tasked with evaluating—in a non-partisan, exacting, and thorough manner—what led to our mistakes and recommending—with a healthy dose of pragmatism—what can change to avoid such mistakes in the future.
We need a "Hindsight Commission."
This Commission could take many forms to achieve its lofty and essential objections, so the important thing is to establish what decisions would undermine its potential.
First, this shouldn't be a retirement gig for historians. The Commission must be as good at looking forward as it is looking back.
Second, this shouldn't serve as a launchpad for aspiring politicians. The Commission should operate in relative obscurity and its members should remain anonymous.
And, third, this shouldn't be a partisan tool. Like the Congressional Research Service— a nonpartisan institution tasked with providing objective and authoritative legal analysis to members of Congress, the Commission should operate under the Library of Congress.
In an age of hyper partisanship, some may rightfully worry that despite the Commission being housed in an institution (the Library of Congress) that is better known for its role in a Nicholas Cage movie than its politics, Democrats and Republicans will still find a way to exploit the Commission to show the "errors" of the other side. That's why the Commission should put older case studies at the top of its agenda.
For instance, the Commission could start with a thorough examination of the internment of Japanese Americans during World War II. A report by the Hindsight Commission on how each branch and the political process in general failed to prevent such egregious treatment of American citizens would provide a real service to all those dedicated to preventing similar injustices today. This topic, by now means any easy case, would give the Commission a chance to demonstrate its capacity and value--setting it up for taking on more recent shortcomings.
Looking back isn't always a bad thing. Our democratic system will never improve if we lack the humility to acknowledge that its design, its actors, and its bystanders have previously fallen short of our collective expectations and aspirations. A Hindsight Commission would institutionalize and legitimize the process of learning from our governance mistakes -- a worthy goal given all the challenges that lie ahead.