De-politicizing maps gains support in some red stretches of Wisconsin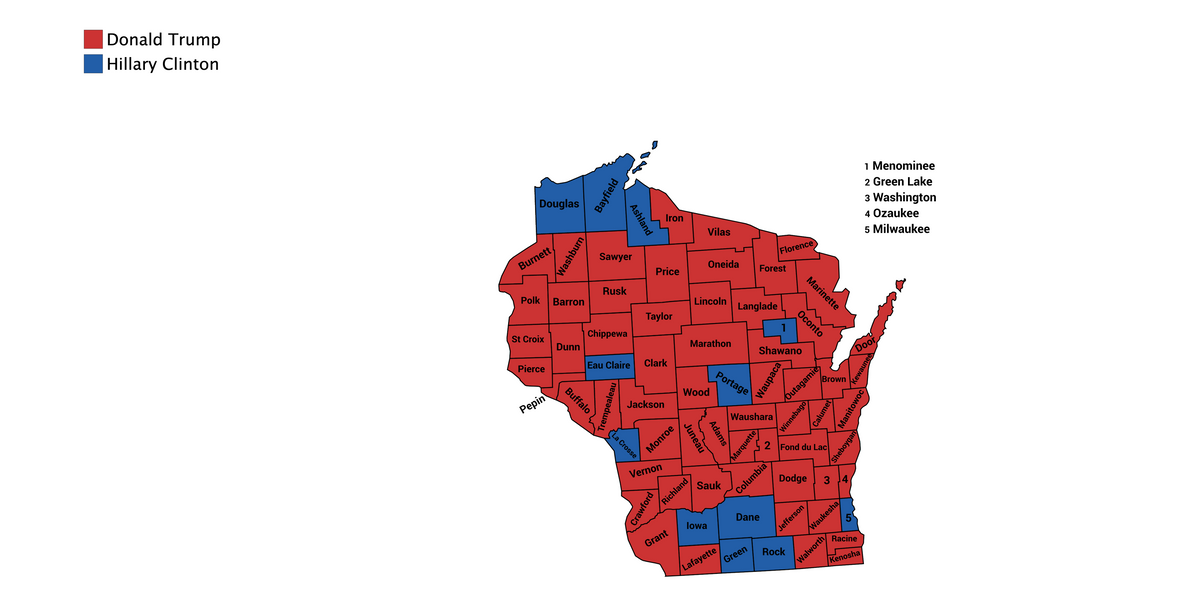 mapchart.net
Two-thirds of the counties in Wisconsin — home to more than 70 percent of its population — have gone on record in favor of de-politicizing the state's legislative mapmaking.

A coalition of good-government groups has been leading the effort to gain support among county governments to end partisan gerrymandering in Wisconsin. They are advocating for legislation that has some bipartisan support in Madison but is still seen as a long shot. It would take redistricting responsibility out of the hands of the Legislature in 2021 and give it to state bureaucrats, who would be barred from considering partisan voting patterns in drawing boundaries.
Wisconsin is the first state to consider such legislation since the Supreme Court this summer said federal courts had no role in settling partisan gerrymandering claims.
---
The ruling effectively killed a federal lawsuit in which Wisconsin Democrats said their free speech and equal protection rights were being infringed by maps drawn by Republicans at the start of the decade. While Democrats won a majority of votes sitewide in last year's midterm, five of the eight congressional seats were won by Republicans and they also secured a lopsided majority in the state House and a five-vote edge in the state Senate.
Sign up for The Fulcrum newsletter
"The fact that two thirds of Wisconsin's 72 counties, many of them 'red,' are now on record in support of ending partisan gerrymandering, demonstrates the deep grassroots support across the state for fair voting maps and against rigged elections," Jay Heck, executive director of Common Cause in Wisconsin, told the Milwaukee Independent.
A recent Marquette University Law School poll found 72 percent support for taking redistricting responsibilities away from elected Republicans and Democrats. The bill would emulate the system of neighboring Iowa, which in 1980 became the first state to end partisan gerrymandering.
The Wisconsin Fair Maps Coalition, which has more than a dozen participating groups, is planning a meeting Nov. 9 where organizers can develop strategies for lobbing the Legislature.