Texas' new election maps discriminate against Latino voters, lawsuit claims
https://twitter.com/saramswann?lang=en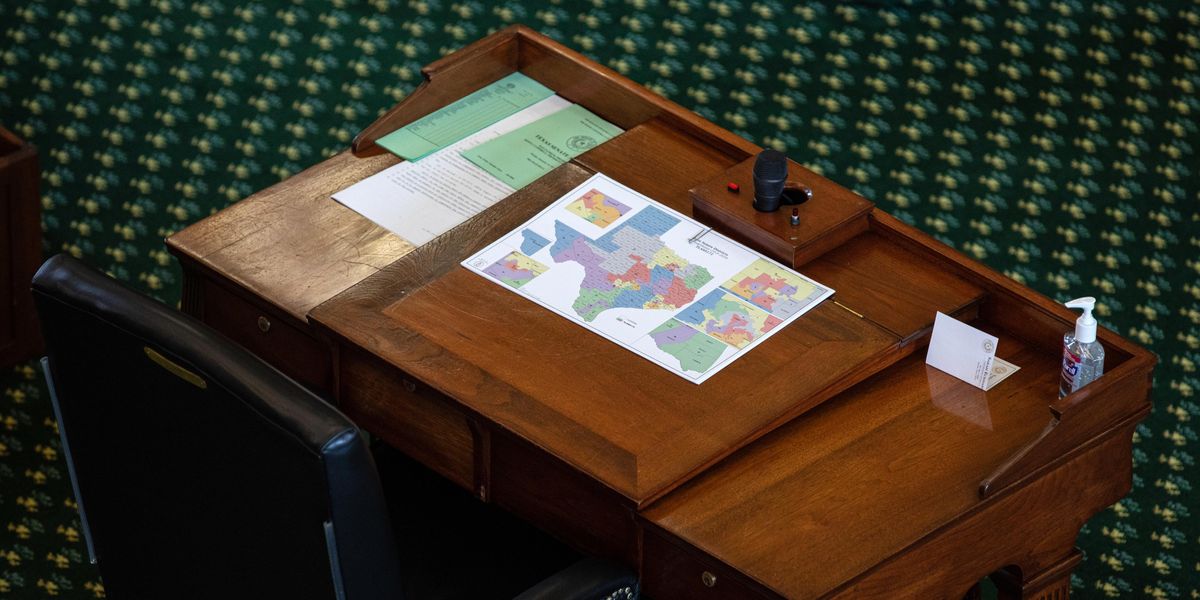 Tamir Kalifa/Getty Images
The GOP-majority Texas Legislature approved new maps for Congress and the state Legislature this week, and the first lawsuit has already been filed — before any maps have been finalized.

Latino voting rights advocates filed the first federal lawsuit on Monday, claiming the districts drawn and approved by Texas lawmakers discriminate against Latinos by diluting their voting power and therefore violating the Voting Rights Act. Republican Gov. Greg Abbott is expected to sign the new maps into law in the coming days.
---
The lawsuit was filed by five registered Texas voters and nine Latino advocacy groups, including LULAC, Mi Familia Vota and Texas Hispanics Organized for Political Education. They are being represented by the Mexican American Legal Defense and Educational Fund, which successfully challenged the state's maps during the previous redistricting cycle.

Over the last decade, Texas has gained 4 million new residents, earning the state two new congressional seats. Half of the newcomers are Hispanic and 95 percent of them are people of color, according to the Census Bureau.
However, the recently approved maps do not reflect this growing Hispanic voting bloc in Texas. The number of state House districts in which Latinos make up a majority of the eligible voters dropped from 33 to 30. The number of congressional districts in which Hispanics were in the majority was also reduced from eight to seven.
Sign up for The Fulcrum newsletter
Instead, Republicans, who control the state's redistricting process, drew the maps so the two new congressional districts would be majority white. The lawsuit claims legislators used gerrymandering tactics like packing and cracking to diminish Latino voting power.
"Fair maps" advocates have also flagged Texas' redistricting plans as examples of partisan gerrymandering. The Princeton Gerrymandering Project and RepresentUs gave the state's maps for Congress and the state legislature failing grades for ensuring "significant Republican advantage." The groups also noted that the maps have non-compact districts, meaning there were more county splits than usual.
This the latest, and perhaps most high profile, redistricting lawsuit to be filed since the process kicked off following the 2020 census.