How red states have overhauled their election systems, part I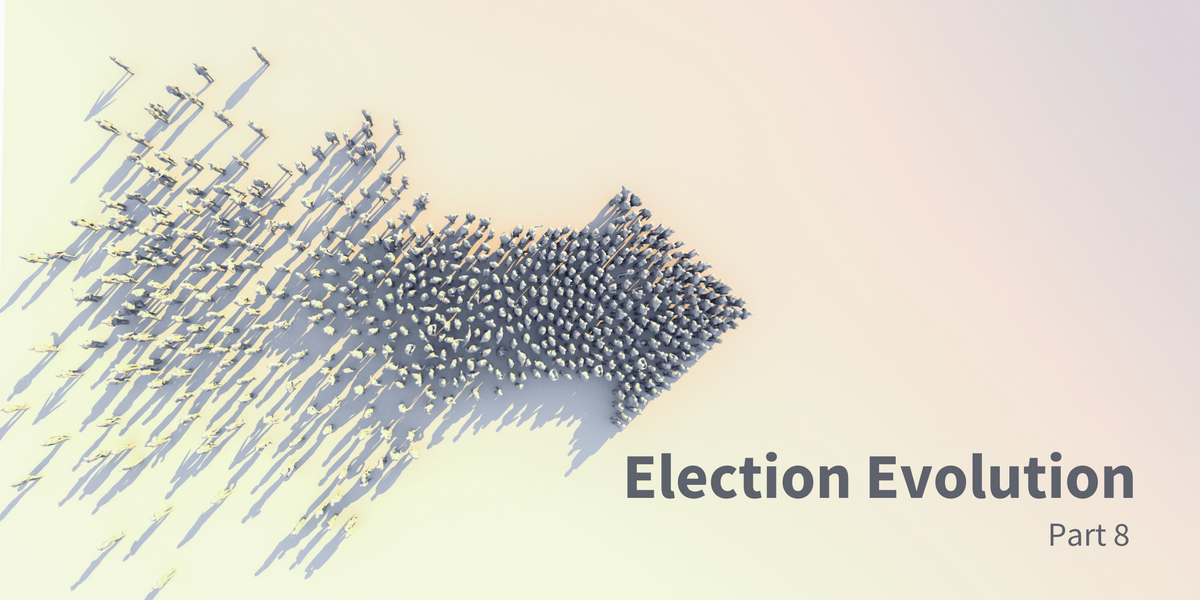 whyframestudio/Getty Images
This is the eighth in a series of articles examining changes to voting laws in every state.
The ongoing election evolution in the United States, while in large part catalyzed by the Covid-19 pandemic, has been building momentum for years.
Many states were already undergoing major overhauls to their election systems leading up to the 2020 election, even before the pandemic gripped the nation. And in the aftermath of the presidential contest, states have doubled down on voting reforms.
To provide a comprehensive analysis of the voting law changes in every state and Washington, D.C., since 2019, The Fulcrum compiled data from the Voting Rights Lab, the National Conference for State Legislatures, the Brennan Center for Justice, and state statutes and constitutions. This eighth installment focuses on the four reliably Republican states. The next part will round out the red state report.
Republicans traditionally have solid control of the Legislature and the executive branch in Arkansas, Idaho, Indiana and Kansas (although Kansas currently has a Democratic governor). But unlike other states dominated by the GOP, most of these states took at least modest steps to ease some aspects of voting over the past three years while also tightening certain provisions.
Sign up for The Fulcrum newsletter
---
The chart below provides an overview of how voting practices have changed or remained the same in these states over the past two years. A more detailed explanation of each state's changes follows.
More from Election Evolution:
How the 5 most populous states have overhauled their election systems
How the 5 vote-by-mail states have overhauled their election systems
How 5 swing states have overhauled their election systems
How the 4 early primary states have overhauled their election systems
How 5 Southern states have overhauled their election systems
How blue states have overhauled their election systems, Part I
How blue states have overhauled their election systems, Part II
Arkansas
Lawmakers in Arkansas, where Donald Trump defeated Joe Biden by nearly 28 points in 2020, have made a number of modifications to voting laws in areas ranging from voter ID to election security.
In 2019, the state enacted multiple measures, including a bill to allow voter identification to be presented in a digital format and extending absentee voting opportunities to members of the Arkansas National Guard while on active state duty. The Legislature also passed a new law to require post-election audits of votes tabulated electronically.
In 2021, Arkansas passed a series of bills, some of which restricted ballot access while others eased the path to voting. One new law prohibits voters from filing a sworn statement attesting to their identity in lieu of providing voter ID to verify a provisional ballot. The only acceptable method now is to provide an ID by noon on the Monday following the election. Voters with religious objections can now be issued a driver's license or identification card without a photograph.
The new laws also impact voting by mail. Election officials are prohibited from distributing unsolicited mail ballot applications or ballots to voters. The deadline to apply for an absentee ballot in person has been moved from the day before Election Day to the Friday before. Another provision directly prohibits drop boxes, requiring that hand-delivered ballots be returned to the physical office of the county clerk. Additionally, the deadline to return an absentee ballot in person has been moved from the close of polls on Election Day to the Friday before.
Electronic pollbooks are required to indicate whether voters have applied for an absentee ballot and election workers who staff early and Election Day polling locations must verify whether voters have done so. If records show that a voter has requested an absentee ballot, they are limited to casting a provisional ballot.
Measure to ease the voting process include:
Authorizing the agent of an absentee voter who is medically unable to vote at the regular polling site to return the ballot by the close of polls on Election Day.
Requiring that any ballots deemed provisional due to non-matching information related to a designated bearer still get counted unless election officials determine the voter is otherwise ineligible.
Ensuring that the closure of any polling site must be approved by the state's elections board no later than 60 days before Election Day, except in the event of an emergency. An appeals process has also been established for voters to contest the closure of a polling place.
A number of measures aim to ensure greater election transparency and security, including prohibiting county clerks from accessing ballot materials returned by voters once the outer envelope has been opened. The Legislature expanded the types of election-related activities that county boards may report as violations, to include complaints around absentee voting, in-person voting and ballot counting.
In addition to modifying laws around election violations, the Legislature has streamlined rules governing election officials and poll workers to minimize conflicts of interest. A county board of elections is now required to refer complaints of violations of election laws to the state Board of Election Commissioners and a system of punishment has been created for officials found to have violated election laws. Additionally, the attorney general is required to establish a hotline for reports of violations of election law. The Board of Election Commissioners and all county boards of elections are prohibited from accepting funds from any entity other than localities, or the Arkansas or U.S. government.
Finally, the Legislature created new election crimes related to possession of multiple absentee ballots and being within the vicinity of the primary entrance of a polling location. A new misdemeanor has been created for submitting a false report of a violation of election law.
Idaho
Republicans have controlled the Idaho Legislature since the middle of the 20th century and the state has gone for the GOP candidate in every presidential election since 1968. Donald Trump increased his margin of victory in Idaho, even while losing the election in 2020
Over the past three years, there have been several changes made in election legislation throughout the state. Although most legislative changes have been fairly minor, this section will also elaborate on some of the more influential bills that have been enacted.
Idaho does not require an excuse to request an absentee ballot but like other states has a deadline for requesting a ballot. In 2020, in response to the Covid-19 pandemic, the Legislature passed a bill that allows for an emergency absentee ballot request after the deadline has passed. Additionally, there were amendments made to existing laws to allow election officials to begin processing mail ballots seven days before the election. One rule related to absentee ballots was tightened the following year through a bill firming up signature verification requirements and limited the ballot "curing" process.
A number of minor changes were also put into place, including:
Revisions to the rules for small, mail-ballot precincts and for some precincts to share a polling place.
Updates to the requirements for security and storage of ballots.
Recommendations for funding to recruit, train and compensate poll works.
Restrictions on private funding for election administration.
Indiana
The Republican Party has dominated Indiana politics since 1964. Barack Obama's victory over John McCain in 2008 marks the only Democratic win since 1964.
Over the past few years, the Indiana General Assembly, which is controlled by the GOP, passed a batch of bills related to voting – some tightening the rules and others expanding ballot access.
A 2019 bill made it easier to register to vote by designating offices run by the state police, county sheriffs and municipal law enforcement agencies as registration centers.
That same year, the General Assembly changed the deadline to submit an absentee ballot application for most voters, from eight days before an election to 12. Rules were also modified to allow absentee ballot applications to be transmitted by electronic mail, but they must not be received earlier than Dec. 1 of the year before any election. Restrictions were also placed on state court lawsuits extending polling hours.
The legislature also spent time in 2019 passing a law addressing election security. It mandates cybersecurity training for county election officials, safeguards voter registration lists, requires election vendors to disclose foreign ownership and authorizes a risk-limiting audit program. The law also prohibits the acquisition and use of direct-recording electronic voting machines and imposes new security measures for electronic poll books.
The General Assembly passed a batch of voting laws in April 2021. Many provisions address absentee voting, including:
Allowing people with "print disabilities," i.e., visual or dexterity impairments, to request a voter registration form or an absentee ballot application by email, fax or web portal. In addition, a ballot tracking system will be developed for those voters. They are also allowed to receive and return an absentee ballot using the electronic processes available to uniformed and overseas voters.
Required counties to notify any applicant of the reason for rejecting an absentee ballot application.
Allowing circuit court clerks to scan, but not tabulate, accepted absentee ballots up to seven days before Election Day. Previously, absentee ballots could not be scanned until Election Day.
Changing the ballot return deadline from noon to 6 p.m. on Election Day.
Expanding the options for hand-delivering ballots to include various locations.
Requiring officials to reject absentee ballots returned to any drop box, container or location that is not under the "physical control and supervision" of the county election board at the time they are deposited.
Making it easier for voters to get a replacement ballot.
Allowing absentee voter boards to bring absentee ballot applications to confined registered voters and caregivers, and to approve qualifying applications on site and provide the ballots.
Allowing members of the Indiana National Guard who are deployed or on assignment to vote by absentee ballot.
Allowing a family member to return an absentee ballot on behalf of a voter. Previously, only a member of the household or attorney-in-fact could do so.
In the same collection of bills, the General Assembly shifted the authority to authorize people to vote absentee due to an emergency from the state Election Commission to county election boards. Emergency eligibility is available when the governor or county has declared a disaster, the emergency prevents the voter from voting in person at their polling place, and the absentee board can receive the voter's ballot by 6 p.m. on Election Day.
The General Assembly also modified rules for ballot processing and counting provisional ballots. Precinct election boards cannot start counting ballots before the close of polls on Election Day. Provisional voters are required to be given written and verbal notices about how to ensure their ballots are counted.
A new curing process was also created for ballot envelopes with disputed or missing signatures. The county election board must notify the voter of the signature defect within two business days and the voter has until noon on the eighth day after the election to cure their ballot. Under prior law, mismatched or missing absentee ballot signatures were rejected outright, with no ability to cure.
The signature verification process for absentee ballots has been changed so that the ballot signature is compared upon receipt and no later than Election Day. If the county election board does not unanimously approve the signature, the ballot envelope is marked "signature disputed" and the ballot is to be treated as a curable provisional ballot. Previously, a signature that was not unanimously approved by the county election board caused the ballot to be rejected outright.
Other measures passed during this time include an expansion of early voting – counties are now allowed to offer early voting on the third Saturday before Election Day – and acceptance of photo IDs issued by federally recognized Native American Indian tribes for voting purposes.
Kansas
Kansas is a traditionally red state but currently has a divided government. Recently, the division between Democratic Gov. Laura Kelly and the Republican-majority Legislature has resulted in contentious voting law changes.
In 2021, the Legislature enacted two major state election laws, impacting voter registration procedures and third-party ballot returns.
First, lawmakers created a felony offense for falsely representing oneself as an election official. Several civic groups criticized the provision, saying its broad language could subject people involved in voter registration drives to criminal prosecution. Many voter registration organizations temporarily shut down operations in response to the law.
New legislation also addresses third-party ballot returns and mail voting. Individual voters are now prohibited from returning more than 10 ballots on behalf of other voters, and political candidates may not deliver ballots on behalf of anyone but immediate family. Moreover, a voter who needs someone else to deliver their ballot must sign an affidavit confirming that their vote was made without undue influence from an external party. The voter must also authorize the third-party ballot return in writing.
The Legislature designated several other activities as election crimes. Intentionally backdating or altering the postmark of a mailed ballot is now a felony offense. Misdemeanors related to electioneering were expanded to prohibit candidates from touching, counting and processing ballots. The submission of ballots without the proper disclosures or forms is a misdemeanor offense. Finally, election officials' acceptance of funds for election administration is a felony offense.
Other voting changes include:
Mail ballot applications may not be prefilled.
State officials are required to signature match voters' ballots and county registration records. Under previous law, signature verification was encouraged but not required.
Individuals may file written complaints to the attorney general concerning violations of the third-party ballot return restrictions, and the attorney general may investigate and prosecute based on these complaints.
Third parties other than state residents are prohibited from sending voters ballot applications.
Voters may correct signature problems with a ballot prior to the final county canvass.
Election officials can allow voters to vote at any polling location in the county.
The felony offense for election tampering was expanded to include manipulating election records, ballots, and vote totals.