Hawaii's vote-by-mail primary wraps up Saturday
https://twitter.com/davidmeyers?lang=en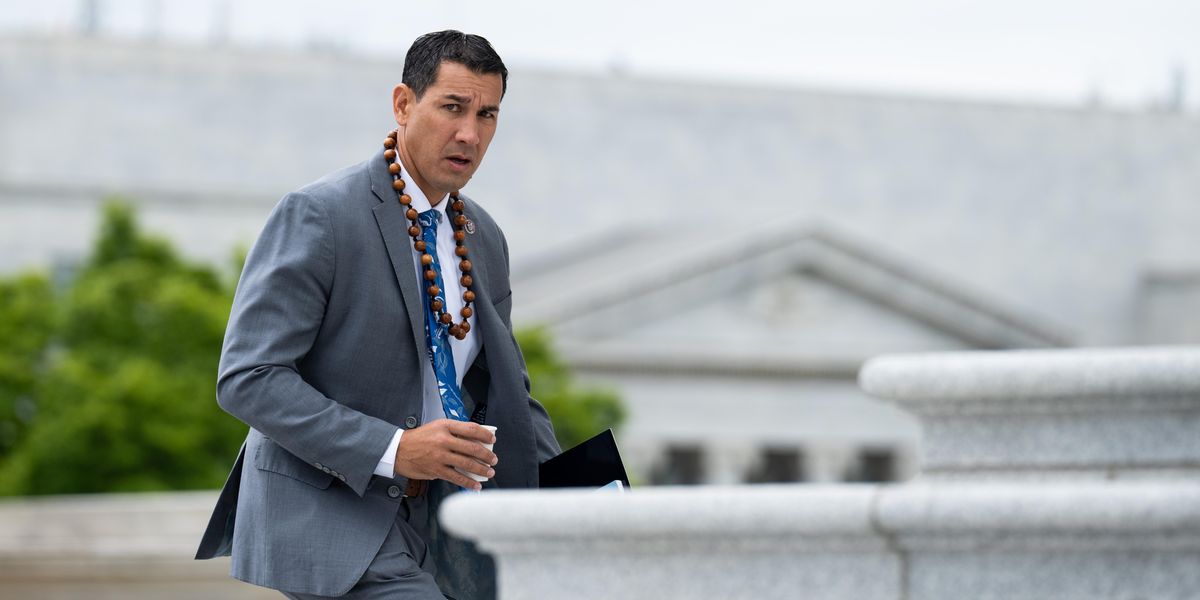 Bill Clark/CQ-Roll Call, Inc via Getty Images
For years, Hawaii has lagged behind every other state when it comes to voter participation. But that changed two years ago, when the state debuted voting by mail. That year, participation reached 51 percent, a 17-point jump from 2016. After this weekend, we'll know whether the new system also boosts turnout in midterm primaries.

Voters in Hawaii have been filling out ballots for about two weeks, selecting nominees for the Senate, the House, governor and other state and local offices. The voting period ends Saturday, when mailed ballots are due and those who choose to vote in person head to voting centers.
As of Tuesday, about a quarter of the ballots sent to all registered voters had been completed and returned to election officials.
---
Term-limited Gov. David Ige's exit has created a cascade of openings. Lt. Gov. Josh Green is the leading candidate for the Democratic nomination, creating an opening for his current post. Running a distant second is Rep. Kai Kahele, who is also vacating her seat in a bid for the top job in the state. Ten Republicans are battling for their party's nomination.
Sen. Brian Schatz is expected to cruise to victory in the Democratic primary and then easily win reelection in November.
Sign up for The Fulcrum newsletter
Republicans rarely win high-level elections in Hawaii. Only two Republicans have served as governor and two as lieutenant governor (the most recently in 2010). The state hasn't had a Republican senator since 1977, and Charles Djou was the only Republican to represent Hawaii in the House, serving one term in 2010-11.
Hawaii conducts an open primary, meaning registered voters can cast a ballot for candidates in the party of their choice.
The biggest change to Hawaii's election laws in recent years was, of course, the switch to a proactive vote-by-mail system prior to the 2020 election.
Last year, lawmakers made an additional change, requiring each county to open at least one voting center during a 10-day early voting period. Country clerks are also required to publicize such details as hours and locations for voter centers and ballot drop boxes.
In 2021, lawmakers also voted to combine online and same-day voter registration systems to make it easier for people to vote, and people were given more time to register to vote.
The only election-related law enacted in 2022 requires ballot packaging to include instructions for voters who need assistance in other languages.
Read more about election law changes in Hawaii.