Record number of cities will use ranked-choice voting in Nov. 2 elections
https://twitter.com/saramswann?lang=en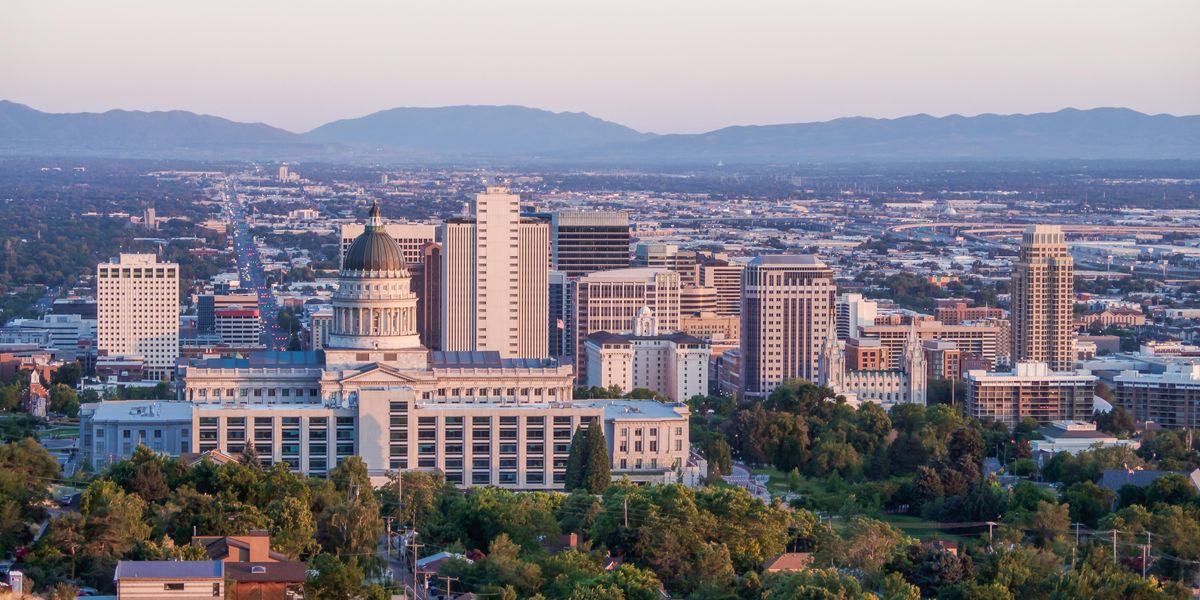 Darwin Fan/Getty Images
More cities than ever before will use ranked-choice voting in their elections next Tuesday, furthering the alternative voting system's momentum across the country.

In Utah alone, 19 cities will use ranked ballots — most for the first time — after opting into an RCV pilot program earlier this year. This brings the nationwide total to 50 jurisdictions using RCV, with more than two dozen using it in elections this year. Outside of Utah, three of those cities are also newcomers to RCV.
Ranked-choice voting saw its biggest debut yet earlier this year in New York City's primaries for mayor and city council, which drew national attention.
---
In an RCV election, voters rank candidates in order of preference. In the event that no candidate receives majority support, an instant runoff will occur, as the candidate with the fewest votes is eliminated and that person's support is redistributed to voters' second choices. That process continues until one candidate crosses the 50 percent threshold.
Proponents of RCV say it reduces the cost of election administration and improves the voter experience by eliminating the need for costly runoff elections. Supporters also argue RCV bolsters the campaigns of women and people of color. While critics say the system is confusing and doesn't necessarily lead to better representation, polling in New York found the transition to be easy on voters, and a majority of the city council seats are likely to be won by women for the first time. The city council is expected to see other firsts emerge from the election, including its first-ever openly gay Black woman and first person of South Asian descent.
Sign up for The Fulcrum newsletter
Utah by far has the most jurisdictions that have switched over to RCV. In addition to the state capital, Salt Lake City, 22 other cities opted into ranked elections this year. In four jurisdictions, though, there weren't at least three candidates on the ballot to rank, so those places will use traditional plurality voting.
"Good governance starts locally, which is why we're thrilled so many Utah cities have embraced ranked-choice voting," said Stan Lockhart, an advocate with Utah Ranked Choice Voting and former chairman of the Utah Republican Party. "This will be an opportunity for Utahns to test out ranked-choice voting ballots for themselves, and we're confident that Utahns will appreciate being offered back-up choices in the ballot box."
Minnesota is another state with several cities using RCV in its elections next week. Minneapolis, which adopted RCV in 2006, was one of the first jurisdictions in the country to make the switch to the alternative voting system. The state capital has a highly contested mayoral race with 17 candidates on the ballot, including incumbent Jacob Frey. Additionally, the cities of Bloomington and Minnetonka will be using ranked ballots for the first time.
Santa Fe, N.M., also has competitive RCV elections for mayor and city council on Nov. 2. The state capital first used ranked ballots in its 2018 elections.
RCV itself will be on the ballot in three cities next week. Voters in Ann Arbor, Mich., Broomfield, Colo., and Westbrook, Maine, will consider ballot measures to adopt RCV for future contests.
Last month, the Philadelphia City Council passed a resolution to study using RCV for municipal elections. The council is holding public hearings to discuss the switch.
And while the Virginia governor's race won't be utilizing ranked ballots, the state Republican Party used a form of ranked-choice voting in its nominating contest in May.
"Ranked choice voting is the fastest-growing, most bipartisan voting reform in the country. We're thrilled that more than 30 cities will use RCV next week and that the year's most high-profile elections in Virginia and New York City featured primaries with RCV," said Rob Richie, president of FairVote, an RCV advocacy organization. "Whether it's in progressive New York City or conservative Utah, voters overwhelmingly report positive experiences with RCV. Looking forward, I can't wait for Alaska and Maine to use RCV next year, and for advocacy drives to bring RCV to more cities, use RCV to handle crowded fields in presidential primaries and forever end gerrymandering by using RCV in tandem with multi-member districts."