Ask Joe: Setting boundaries and shifting negative mindsets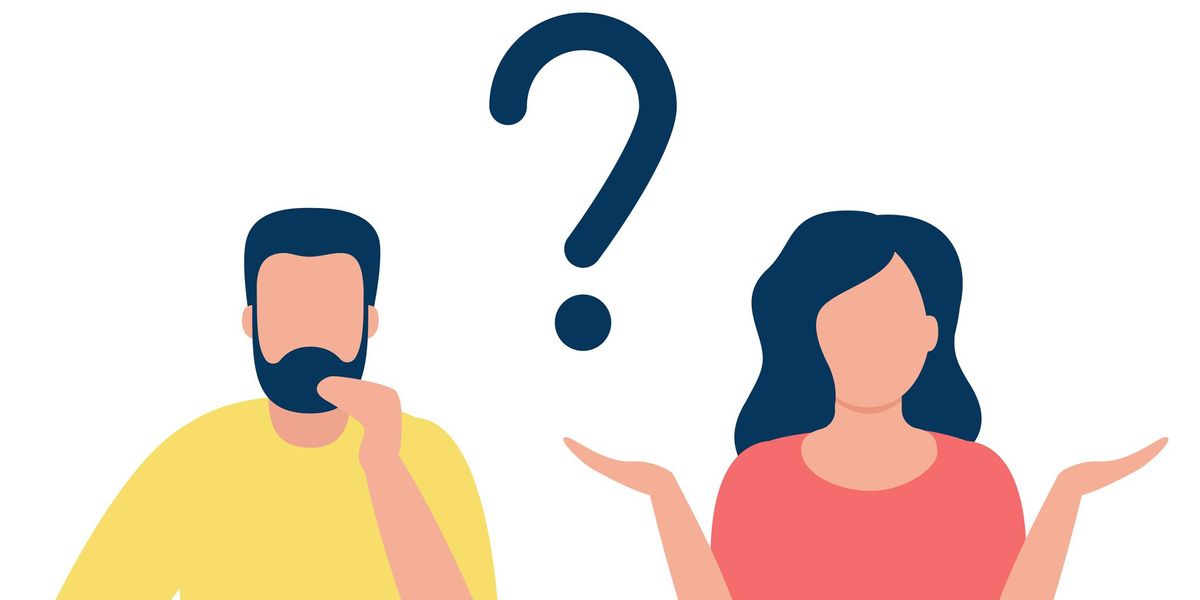 Yulia Sutyagina/Getty Images
Dear Joe,
I have a friend who seems to come from a negative mindset when it comes to challenges in her work life and love life. Often, when I hear her stories, I wonder if she isn't the catalyst for a lot of the negative things that are happening to her. For example, perhaps her boss shut her out because of the initial suspicion she brought to their interaction. I will sometimes make suggestions to encourage her to see and approach things in a different way, but it rarely helps. I often feel drained by chats with this friend. Is there a better way to support her without feeling like I'm being dragged into negativity?
Thank you,
Negative Overload
---
Hey Overload,
Yeah, this is a tough one. No one wants to hear that they are negative or that they are having a draining effect on people they know and love. How do you stay in a relationship with this person and also take care of your needs and your own boundaries? One of the Respectful Confrontation premises asserts that you can't change people, but you can influence behavior. It's not your job to change them, but you can clarify the impact their behavior is having on you. People don't change; they transform. And what transforms are their viewpoints, habits and patterns.
Sign up for The Fulcrum newsletter
For instance, telling someone to "stop being a climate denier" means you want them to change what and who they are. That seems like aggression to me. Perhaps a better approach is to identify what their viewpoints are on climate change, and from there, slowly, respectfully, compassionately support them in seeing the impact of their actions, and, eventually, explain different viewpoints. This allows them to consider shifting their viewpoints in a way that works for them. With a shift in viewpoints comes modifications in habits and patterns. You didn't necessarily make them change; you influenced their behavior.
How can you apply this to your friend? First, identify and clarify your boundaries. How much of the negativity will you tolerate before it starts having a challenging impact on you? Once you have established this, then you can be clearer in communicating with your friend. Here are some options:
Offer an alternative. For instance, "Wow, interesting that you see it that way. I see it differently. I see where there could be a hopeful outcome. Are you open to hearing?" Note that I always try to replace "I disagree" with "I see it differently." The former sets up an opposition. The latter still values the beliefs of the other, and invites a deeper discussion of a topic that can be exciting and illuminating. Do this every time they begin to complain.
Name the behavior. Another example: As your friend begins their pattern of negativity, you may want to address it right away and name it without being critical or judgmental: "Wow, your viewpoints seem pretty gloomy to me. Is that the way you see it?" They may not see that they are negative and be surprised by your comment. You could then follow up with, "Interesting, because I have found recently that a lot of your conversations take on this tone. Are you open to discussing?" In this way, you give them the option to discuss further or not. Note that saying "to me" and "I have found" implies that you are simply stating your truth in this situation, not claiming that you know it all.
Set fierce boundaries. This is something I would only recommend if you feel you have no other options. It can be a risk if not approached well and if the other is not in a receptive state. I actually applied this with a family member who complained all the time. It was draining me and making me not want to talk to them, making us both unhappy. I already made many attempts to bring awareness to their behavior, the impact it was having on me and what I felt was needed to bring some joy back into our conversations, but that wasn't working. So, I found the right moment to say, "I love you, but I'm sorry. I can't continue with these negative conversations. If you are struggling and would like me to help you come up with some constructive solutions to your problems, I am here anytime for you, even late in the night. But if you just want to complain, you are going to have to find other people for that."
Once again, a drastic approach; but in terms of honoring my boundaries and trusting the history with the person, it seemed like the most beneficial approach. I gave them options. Luckily it worked, and brought joy and creativity back into our time together. But this may not be the best approach for you.
So, as you can see, there are many ways to approach this. It all starts with you clarifying and setting your own boundaries, and then approaching the other with compassion and patience. With the current level of negativity and worry in our personal and public discourse, this might be good for all of us. It's hard to see how much the intensity and uncertainty of our time is influencing our outlook on life and our disposition. It seems so much easier to take on a negative attitude, rather than to see the best in others and in current events.
Let's keep each other hopeful!
Joe
Ask Joe" is dedicated to exploring the best ways to transform tensions and bridge divides. Our resident advice columnist and conflict resolution specialist, Joe Weston, is here to answer your questions in order to resolve tension, polarization, or conflict.
To Ask Joe, please submit questions to: AskJoe@Fulcrum.us.