Claim: Justice Department can run Trump's defense in defamation lawsuit. Fact check: True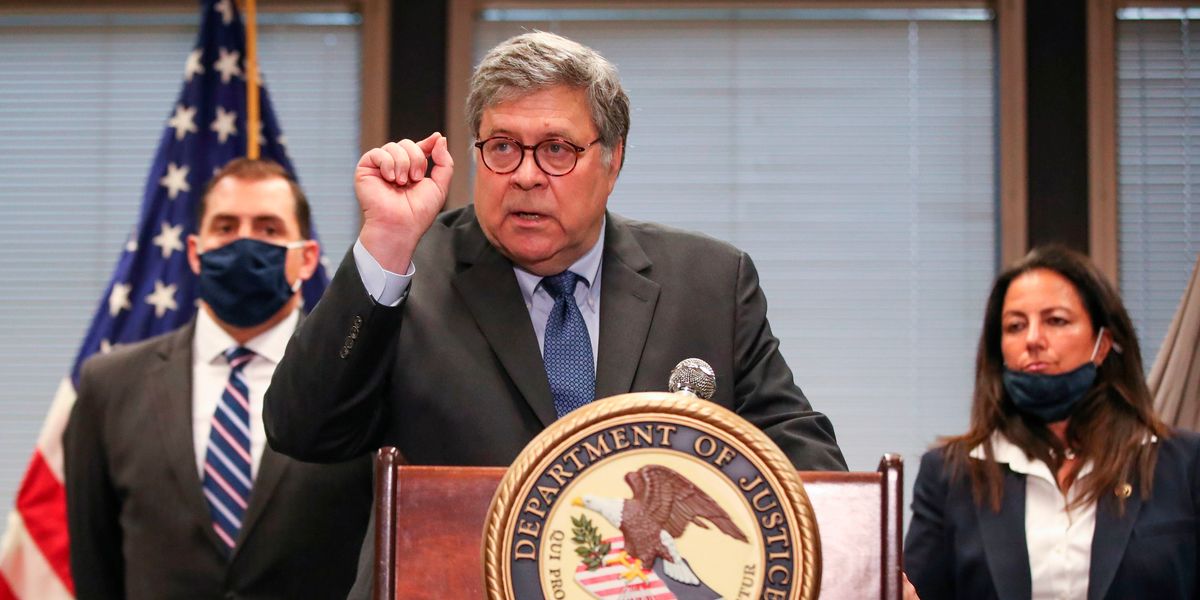 Kamil Krzaczynski/Getty Images

"The case law is crystal clear that the Westfall Act applies claims against the president, the vice president, as well as other federal employees and members of Congress. ... When you're answering questions in office, even about personal affairs, any defamation claim is subject to Westfall. So this was a normal application of the law." — Attorney General Attorney William Barr speaking at a press conference in Chicago on Wednesday
During a press conference in Chicago on Wednesday, Attorney General William Barr said the Department of Justice could take over as President Trump's defense team in the defamation lawsuit brought against him by journalist E. Jean Carroll, citing the Westfall Act.
Barr's office is claiming that Trump was acting in his capacity as president of the United States when he called Carroll a liar and therefore is protected under the Westfall Act, which gives federal employees immunity from claims like defamation during their service.
---
"I gather that the claim will be that part of Trump's professional duties is answering questions at press conferences, and that his alleged defamation was done in the scope of his employment, so Respondeat Superior applies," Northwestern University legal professor Andrew Koppelman said. This would remove the case from the New York court system, which had just rejected Trump's request for a delay and was about to require he provide a DNA sample and an interview under oath.
Now a federal judge will need to determine whether to grant the request to make the U.S. government a defendant in the case. The lawsuit stems from 2019, when Trump denied Carroll's claims that he raped her at a department store in the 1990s and said that she brought this allegation up to sell a book. Carroll filed a defamation lawsuit following those comments, claiming they damaged her reputation and career prospects.