Six civic engagement groups earn Civvy Awards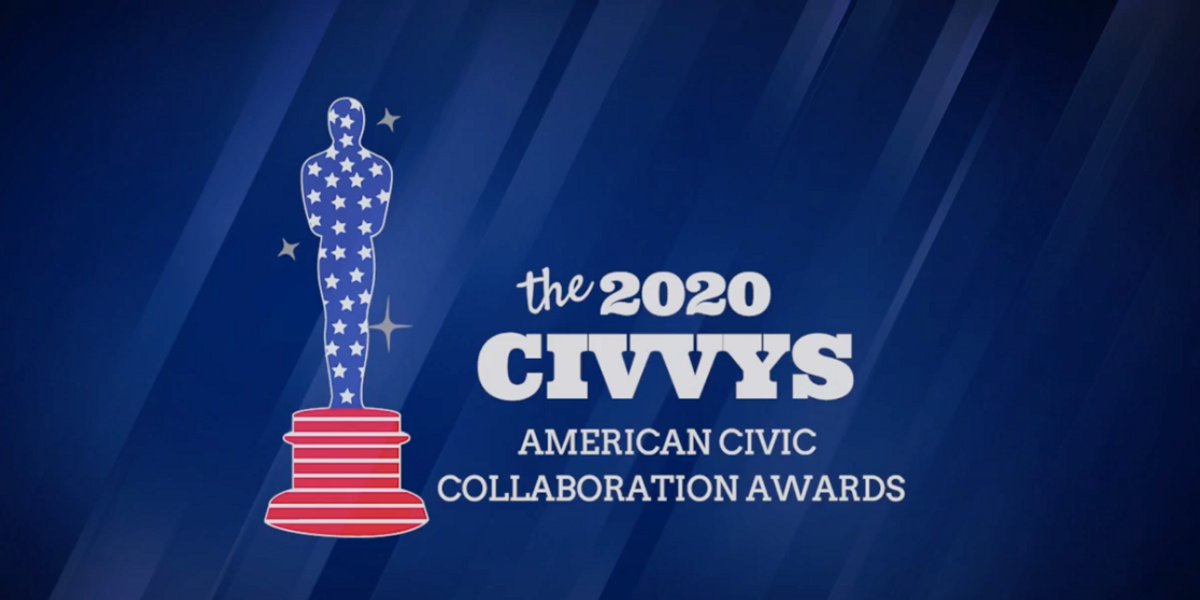 Courtesy of The American Civic Collaboration Awards
Six civic engagement organizations were recognized Monday night for their work to strengthen democracy in a cross-partisan way.

The 4th annual American Civic Collaboration Awards, or Civvys, were more competitive this year as the 2020-21 cycle saw the most nominees since the awards ceremony was established by the Bridge Alliance and Big Tent Nation in 2017. Eighteen finalists were selected among the four dozen nominees for three categories: national, local and youth. From those finalists, six winners were chosen.
---
"While the headlines may show ideological division and entrenched partisanship, we the people are showing the way forward," said F. Willis Johnson, Jr., vice president of partnerships and programming for the Bridge Alliance. "This important work reflects the spirit of the Civvys as organizations and industries are coming to realize that it is collaboration, not competition, that will allow us to move America forward, combine our strengths to do more, do better and overcome partisanship and gridlock."

Here are this year's winners:
National: The Civic Responsibility Project, for its work to support voter participation and civic engagement in the business community.
Local: SA2020, for its work to reimagine the San Antonio community.
Youth: Green Our Planet, for its work to promote civic responsibility through a nationwide school gardening program.
Three organizations were also recognized with the Committee Choice Award:
Pandemic Voting Project, for its work to support safe voting in Missouri during the pandemic.
Issue Voter, for its work to connect constituents to members of Congress using technology.
DoSomething.org, for its work to amplify the voices of young people in the 2020 election.
The Bridge Alliance is a financial supporter of The Fulcrum and just announced it will take over as publisher in May.