Americans much more unified because of the virus, poll finds
https://twitter.com/saramswann?lang=en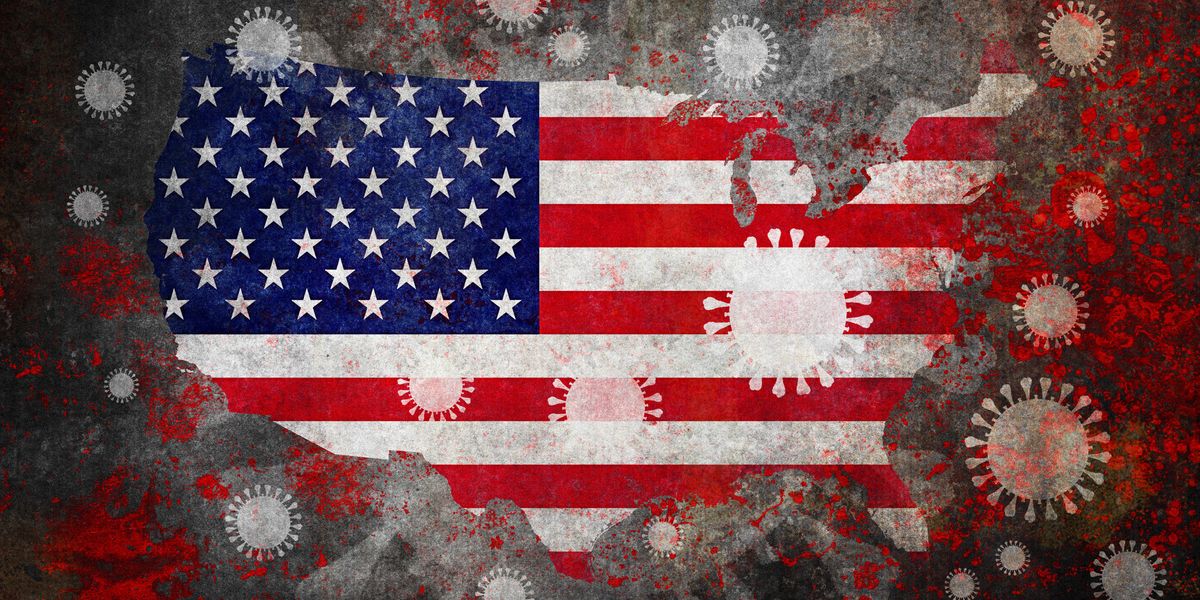 Peter Zelei Images/Getty Images
Times of crisis often bring people together. And American solidarity has grown in the face of the coronavirus outbreak, a new poll shows.

A vast majority of Americans feel the country has become more unified by its most serious public health emergency in a century, according to a survey released Friday by the nonprofit More in Common, which is focused on combating polarization. But most are also scared about their health and an impending economic depression.
Given how fractured and tribal the country's politics have become in recent decades, the survey offers the slimmest of silver linings: The electorate is capable of finding common ground — it just may take them first confronting a life-altering pandemic.
---
"While these findings are encouraging, there is nothing inevitable about this new trajectory," Stephen Hawkins, More in Common's research director, said in releasing the findings. "As the pandemic worsens, whether we come together or fall apart will depend on steady leadership, clear values, and considerate choices by all of us."
More in Common partnered with YouGov to survey 2,000 Americans of various backgrounds to see how the coronavirus has affected their perceptions of polarization. The group then compared the results to findings of its widely praised and often cited "Hidden Tribes" report on the American electorate from two years ago.
Sign up for The Fulcrum newsletter
The new study found 90 percent believe "we're all in this together" — compared to 63 percent in 2018 — rather than "it's everyone for themselves." Almost half (46 percent) of those surveyed described the country as more unified now than before Covid-19 became the nation's almost singular focus.
Similarly, in the past two years, the share of people who say the United States is "very divided" has shrunk to 22 percent — a huge drop of 40 points. More than four-fifths of Americans agree we have "more in common than what divides us."
But this greater feeling of unity has not assuaged fears of an economic collapse. More than three-quarters believe a depression is more likely than not. Democrats are more fearful, with 88 percent seeing such a severe downturn compared to 62 percent of Republicans.
Through its 2018 report, More in Common identified seven "Hidden Tribes" to describe the country's political makeup. Two-thirds fall within one of the four tribes in the "exhausted majority" — traditional liberals, passive liberals, politically disengaged and moderates. The rest are represented in "the wings," or the extreme ends of the political spectrum: progressive activists, traditional conservatives and devoted conservatives.
More in Common's recent poll found those in the progressive and conservative extremes perceive the coronavirus crisis very differently. Progressive activists are three times more likely to believe they will contract Covid-19 than devoted conservatives. On the other hand, two-thirds of conservatives feel more grateful to live in the United States. Only 4 percent of progressive activists said the same.
Hawkins described the rapid shift in the public's perception of its own divisions.
"This could be a moment that brings Americans together to the extent that we can start working on harder problems," he said. "Can we preserve these dynamics with the focus on the right priorities? If we can do that, we might be on a new trajectory."