Democratic hopefuls must answer: How they will save our democracy?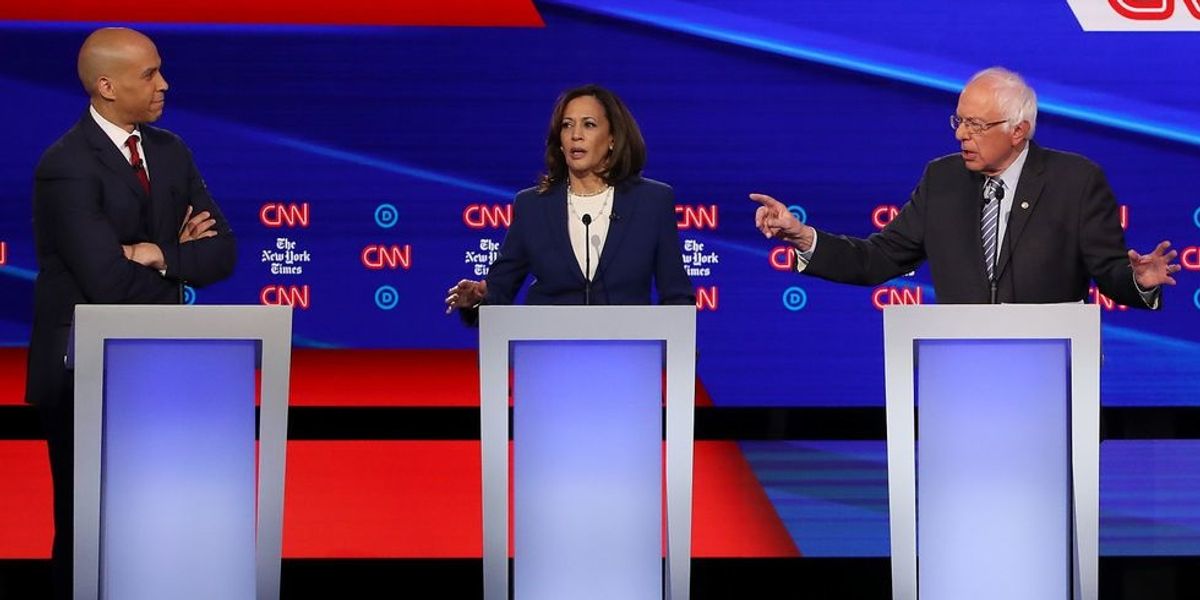 Win McNamee/Getty Images
Butler is executive director of the Georgia Coalition for the Peoples' Agenda, a nonprofit organization that advocates for voting rights and civil rights.
Let's not sugar-coat the situation: Our democracy is under attack.
When President Trump disregards Congress' oversight authority, our democracy is under attack.
When state election officials suppress voter turnout in communities of color, our democracy is under attack.
When corporate donors anonymously funnel untold millions of dollars into campaigns, our democracy is under attack.
As Atlanta prepares to host Wednesday night's Democratic presidential debate, it's time to put the national spotlight on one topic that hasn't received enough attention during this campaign: What are the candidates going to do to protect and strengthen our democracy?
---
So, while topics such as health care, national security, immigration and where the candidates stand on impeachment are critical and worthy of discussion, none of those issues will matter much in the long run if this great 243-year-old American experiment in democracy fails.
Our democracy is facing grave challenges at both the national and local levels. In Georgia, we've seen the secretary of state announce plans to purge 330,000 infrequent voters from the rolls under the guise of "routine maintenance." We've seen polling places in communities of color shut down, making it more difficult for residents in those areas to vote. We've seen thousands of legitimate absentee ballots suppressed because they didn't meet an "exact match" standard — an unjust requirement that violates the Voting Rights Act and the National Voter Registration Act and as well as the First and 14th amendments.
Sign up for The Fulcrum newsletter
It is well past time for the candidates to talk about how they will fix our broken political system. When the candidates take the stage at Tyler Perry Studios in Atlanta, it will be the first time that they'll appear together with less than a year until Election Day.
This is no time for grandstanding and trying to create a debate "moment."
It's time for the remaining candidates to get serious about the task at hand. It's time for them to talk frankly about our country's greatest existential threat.
Moderators Rachel Maddow, Andrea Mitchell, Kristen Welker and Ashley Parker are not representing debate hosts MSNBC and The Washington Post. They are standing in for all of us, their fellow citizens.
The moderators have a responsibility to ask the candidates: How will they protect and expand access to voter rights and ensure that everyone's voice is heard?
How will they stem the undue influence of wealthy and corporate interests in our elections?
How will they restore the checks and balances so important to our system of government?
Our democracy is under attack. How will these men and women defend it?