The crisis facing local papers — and why it matters to democracy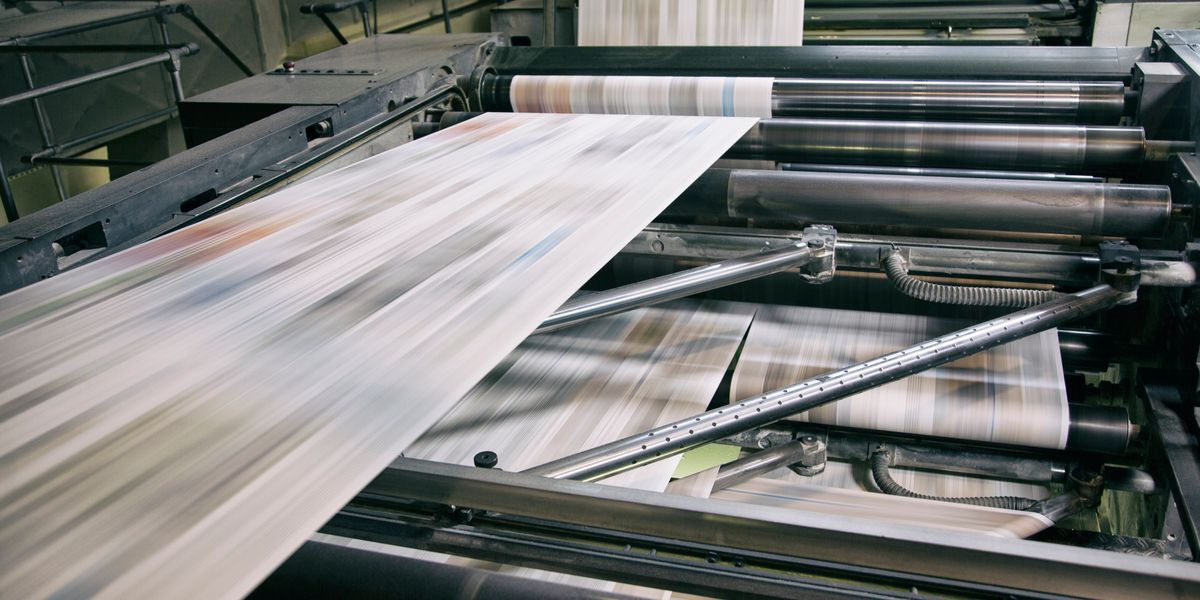 simonkr/Getty Images
Is local journalism a public good worth saving?

If so, public funding could go a long way in addressing a decade-long trend of declining revenue that has forced local newspapers to cut staff, reduce coverage and sometimes close their doors.
An array of ambitious recommendations on how the federal government could save local papers are out this week from the Brookings Institution, one of Washington's best-regarded think tanks, which outlines the crisis facing the industry and why it matters to the health of American democracy.
---
In the decade ending last year, newspaper advertising revenue plummeted by two-thirds (68 percent) while the industry's workforce was cut almost in half (47 percent). But the near-collapse of the old business model, which relied on print advertising and paid subscribers for revenue, has largely affected local news rather than the most prominent national papers — The New York Times, Wall Street Journal and The Washington Post — whose revenue has increased in recent years.

For local news, the reality is different: One in five local papers have closed since 2004, creating so-called "news deserts," or areas of the country without a daily or weekly newspaper, in more than 200 counties, affecting over 5 million people.
Sign up for The Fulcrum newsletter
The report describes how the problems facing local newspapers has affected the health of democracy.
Newsroom closings and layoffs, for instance, have resulted in fewer reporters in statehouses or in Washington scrutinizing the actions of elected officials and providing information to readers that could influence their voting behavior.
The report also cites research correlating the loss of local newspapers with decreased turnout in state and local elections as well as fewer candidates choosing to run for local office and "a general disengagement from local politics."
Other studies suggest news deserts increase polarization in a community because people are left with only national news outlets. Those "tend to report on partisan conflict, focusing on the polarization of national political elites," in Brookings' summation. "With local news struggling to survive and compete with national news outlets for consumers' attention, partisan reporting and coverage of national partisan conflict has come to dominate news consumers' diets."
Viewing local news as a public good critical to a healthy democracy, rather than simply a product suffering from market forces, puts the onus on lawmakers to do something to save it.
"In other words, when those who read, listen, and watch the news are thought of purely as consumers, the economic challenges confronting today's local newsrooms are not particularly troubling," the report says. "But when news consumers are also seen as citizens and participants in civic life, threats to the commercial viability of the local news industry greatly diminishes the ability to meet the demands of living in a democracy."
The report recommends that Congress extend the personal tax deduction for local news subscriptions, offer tax breaks for newspaper expenses and allow papers to claim tax exemptions on advertising and subscription revenue.
The report also suggests lawmakers address how large online platforms, such as Google and Facebook, generate advertising revenue by aggregating and distributing content from local news without that revenue circling back to the news outlet.
Recommendations for lawmakers include taxing platforms that display a news publisher's content, providing an exemption to antitrust laws to allow publishers to collectively negotiate with Facebook and Google, and opening an antitrust investigation into the two companies' dominance of digital advertising revenue and whether any of their practices have unfairly disadvantaged news publishers.