Poll finds most conservatives believe at least one QAnon conspiracy theory
https://twitter.com/saramswann?lang=en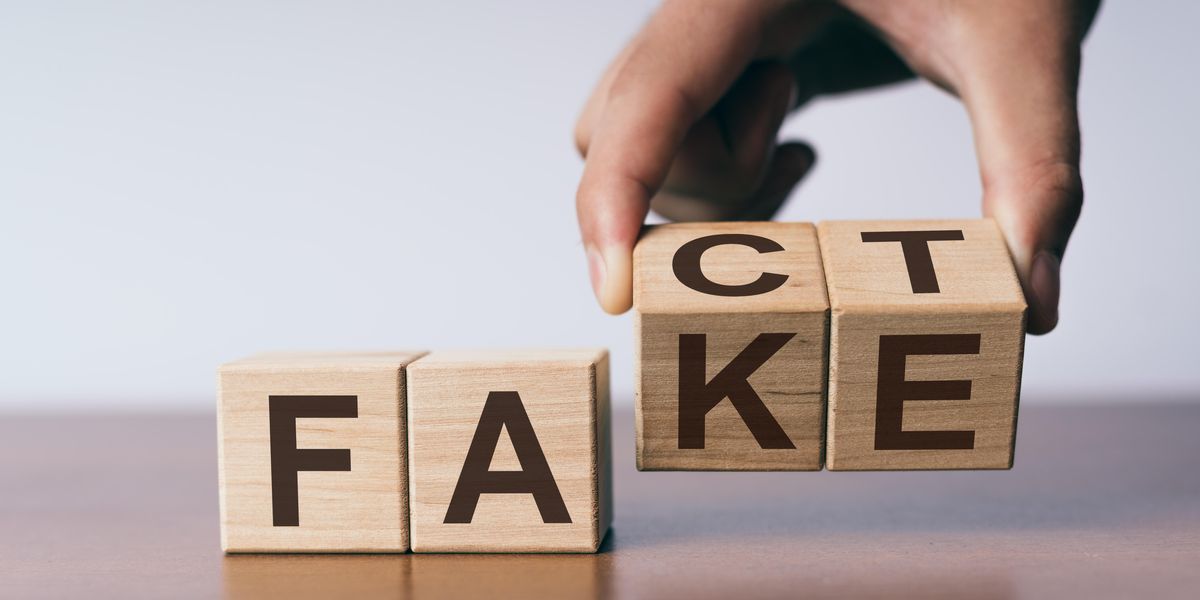 yavorskiy/Getty Images
Conservative Americans' adherence to disinformation spread by QAnon runs deeper than previously believed, recent polling found.

Although just one in 10 adults who self-identify as center-right have a favorable view of QAnon, a survey conducted by Citizen Data found that 62 percent of conservatives believe in at least one core conspiracy theory born from the movement. This analysis, released Friday, is the first part of Citizen Data's year-long project "to deeply understand" the American political right. Future analyses will be focused on voting access, electoral reform, Covid-19 and climate change, among other topics.
---
Conservatives with a favorable view of QAnon were more likely to believe in multiple conspiracy theories. More than two-thirds of those favorable toward QAnon rated three or more theories as true, compared to one-fifth of those who are unsure about QAnon, and 12 percent of those who are unfavorable.

Citizen Data — which is led by former third-party vice presidential candidate Mindy Finn and provides data resources for nonpartisan and cross-partisan groups — found that 60 percent of Republicans believe the movement's original and baseless conspiracy theory that a global network of pedophiles are torturing and sexually abusing children in satanic rituals. This is a huge increase from last fall when a separate survey found only a third of conservatives believed this was true.
Sign up for The Fulcrum newsletter
More than half of the respondents also erroneously believe Donald Trump to be the winner of the 2020 election. Those who endorse the "Big Lie," compared to those who reject it, were nearly three times as likely to have a favorable view of QAnon (16 percent versus 6 percent) and half as likely to have an unfavorable view (29 percent versus 61 percent).
A significant number of conservatives also accepted as true conspiracy theories about the coronavirus pandemic and the Covid-19 vaccine:
16 percent said they believe vaccines contained tracking chips.
23 percent said they believe the coronavirus pandemic is a hoax.
24 percent said they believe the government is covering up a link between Covid-19 and autism.
One-third of the Republicans surveyed said they would not get the Covid-19 vaccine.
Additionally, Citizen Data found that racial attitudes among white conservatives (92 percent of those surveyed) were powerful predictors of QAnon favorability and belief. While the survey did not explicitly say belief in QAnon was correlated with white supremacy, it did find that respondents with strong senses of white identity and hostility toward people of color were more likely to support QAnon.
QAnon belief was also found to be more prevalent among young Republicans. One-third of conservatives under 35 who participated in the 2020 primary and general elections gave QAnon a positive rating, compared to 22 percent of older voters who did the same.
Differences in how men and women view QAnon were significant in the contexts of educational attainment and political knowledge. Women without a bachelor's degree were more likely to believe in the conspiracy theories than men with the same education level. Conversely, men with little political knowledge favored QAnon more than women with the same unfamiliarity with politics.
Overall, respondents who reported higher levels of political knowledge were less likely to believe in QAnon conspiracy theories, regardless of their news consumption habits. This finding in particular points to an opportunity for countering the spread of these falsehoods.
"Increasing political engagement and political education may help to inoculate American society against conspiracy movements," the survey found.
Citizen Data surveyed 5,918 American adults who identify as center-right between May 16 and June 3. The margin of error was 1.4 percentage points.