14 new languages coming to California's polling places next fall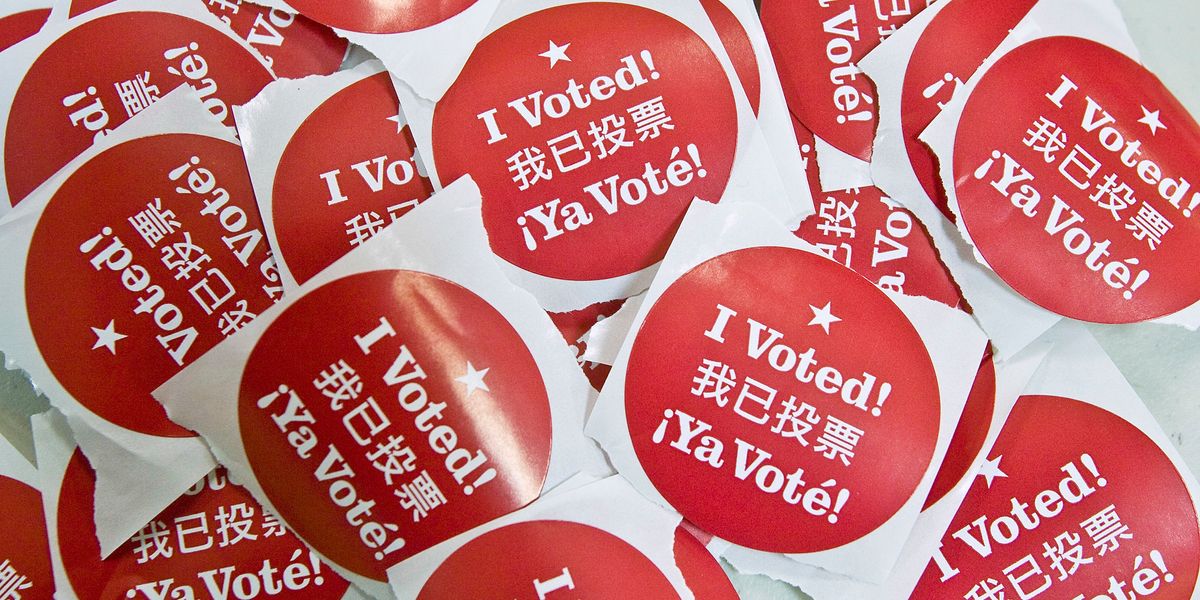 David Paul Morris/Getty Images
Elections across a large swath of California a year from now must be conducted in 14 additional languages in order to stop disenfranchising at least 800,000 Asian-American voters, a state appeals court has ruled.
Acting on a lawsuit brought by several civil rights groups, a three-judge panel in San Francisco unanimously ordered the changes Monday after deciding the state's top election official, Democratic Secretary of State Alex Padilla, was setting an improperly high threshold for deciding when to offer voting assistance in some languages other than English.
The ruling by the 1st District Court of Appeals could have a measurable impact on 2020 turnout in the nation's largest and most linguistically diverse state. While its 55 electoral votes will be a virtual lock for the Democratic nominee, at least half a dozen congressional races and dozens of state and local contests look to be competitive.
---
California law requires that, in any place where at least 3 percent of the voting age population is from a language minority and lacks skills to vote without linguistic help, the state must provide translated facsimile ballots and other materials to help voters in using election equipment that has instructions and the names of contested offices in English. That standard is higher than the federal thresholds, which Padilla applied for the 2018 congressional midterms.

Sign up for The Fulcrum newsletter
About 1,300 precincts will be affected because at least 57,000 of their voters speak one of the covered languages at home. Translated voting materials will now be prepared for the first time in Bengali, Burmese, Gujarati, Hindi, Indonesian, Japanese, Lao, Mien, Mongolian, Nepali, Tamil, Thai, Telugu, and Urdu. In addition, the ruling expands access to materials in Hmong and Punjabi.
The court declined, however, to do what the lawsuit asked for and expand voting in many other languages. The judges said they were limited to considering Asian languages under the law's definition of "language minority." California currently offers aid in at least part of the state in 16 languages.
Padilla's office said it had not yet decided whether to appeal.
The decision "will make it possible for many thousands of Californians to participate fully and equally in our democratic process," said William Freeman, a senior counsel with the ACLU Foundation of Northern California, one of the plaintiffs. "California must continue to be in the forefront of encouraging robust voter participation by our state's diverse communities."