Top progressive reform groups merge to create a $50 million operation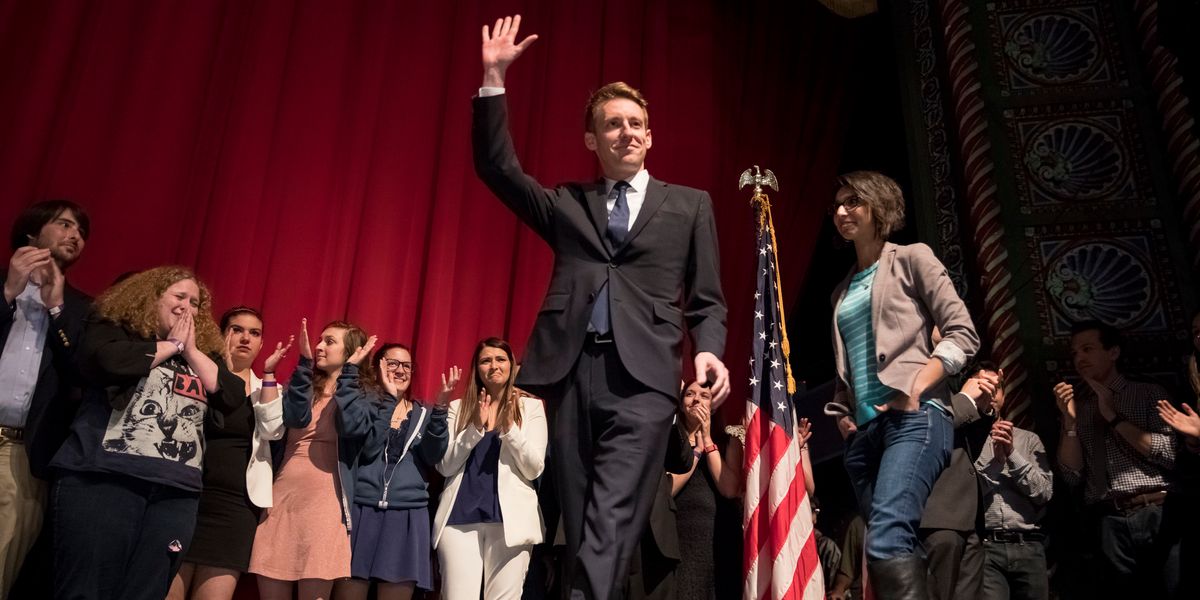 Whitney Curtis/Getty Images
Two of the more influential left-leaning democracy reform organizations are combining forces, forming one of the best-funded political operations aiming to help Democrats committed to voting rights and reducing money's sway over politics.

The merger was announced Thursday by End Citizens United, which will essentially be absorbing Let America Vote.
Since its creation five years ago, End Citizens United has become one of the more aggressive advocates for intensifying campaign finance regulations and promoting congressional and presidential candidates who make a version of "fighting the rigged system" a major campaign cause.
---
Let America Vote was created in 2017, with the main goal of combating voter suppression, by Jason Kander, a former Missouri secretary of state who has just lost an unexpectedly close Senate challenge to Republican incumbent Roy Blount.
He will not have a formal position in the combined operation, and his organization's super PAC is being shuttered. The combined operation will use both organization names for different purposes and will be run by Tiffany Muller, president of ECU, named for the Supreme Court ruling a decade ago that spawned a surge in unregulated and secretive campaign spending.
"Our groups' missions are intrinsically linked, and our solution must be linked as well," she said in a statement. "We look forward to combining our resources to help elect more reformers and protect the right to vote."
Sign up for The Fulcrum newsletter
The combination will yield a campaign budget of $50 million this year.
ECU was one of the biggest outside groups spending to shape the 2018 midterm elections, raising $44 million to spend on behalf of its endorsed candidates for Congress and a handful of ballot initiatives. It claims 4 million members and 600,000 small-dollar donors. LAV's strength has been more in its grassroots organizing operation, which in the last election included more than 1,000 canvassers hoping to turn out the vote and promote progressive candidates.
After the acquisition, the group plans to intensify operations in three states — Arizona, North Carolina, and New Hampshire — that have gone purple in the presidential election and also have competitive Senate and House races on tap.