Meet the reformer: Tiffany Muller, would-be vanquisher of big money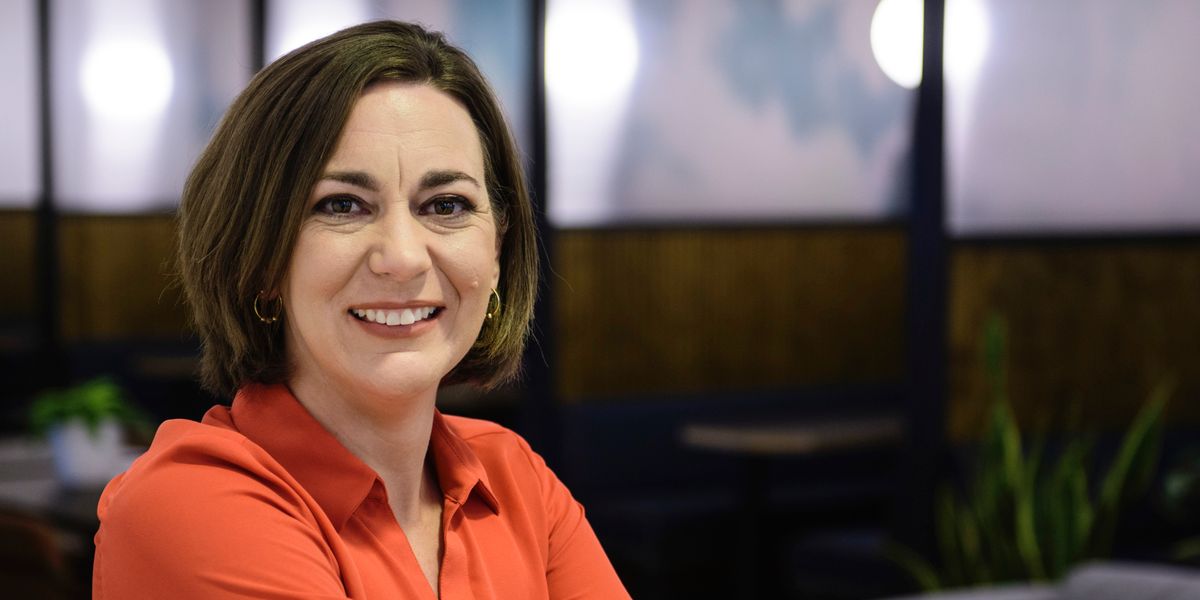 End Citizens United
Tiffany Muller is president and executive director of End Citizens United, a left-leaning political action committee working to overhaul and bolster regulation of the federal campaign finance system. Originally from rural Missouri, she began her political career in Kansas before joining the ECU staff in Washington three years ago. Her answers have been lightly edited for clarity and length.
What's the tweet-length description of your organization?
---
ECU is a grassroots organization dedicated to getting big money out of politics and fixing the rigged system in Washington so that government works for all Americans. We have 4 million members nationwide and are entirely grassroots-funded with an average donation of just $14.
Describe your very first civic engagement.
I began my career in government and politics when I became the first openly gay public official in Kansas as a member of the Topeka City Council in 2004. We passed an ordinance that prevented discrimination based on sexual orientation. That made me the target of Fred Phelps and the Westboro Baptist Church, which sought to repeal it. We fought back and won. I learned a lot from that experience and saw the importance of being an active participant in our democracy, and it led me to where I am today.
Sign up for The Fulcrum newsletter
What was your biggest professional triumph?
Passage of the For the People Act. It was inspiring to see a wave of reformers run on anti-corruption and getting big money out of politics in 2018. That led to an unprecedented number of candidates rejecting corporate PAC money and it ultimately helped take back the House. It created the political momentum to make a comprehensive reform and anti-corruption bill the first item on the agenda in this Congress. With Speaker Nancy Pelosi's leadership, HR 1 was introduced and passed. We're proud of the fact that we've built an organization that supports these reformers.
And your most disappointing setback?
When Kansas passed the anti-gay marriage amendment in 2005. I lost my election that same day, but that paled in comparison to knowing that our neighbors and communities voted to pass the amendment. At the time, it wasn't clear to me that there was a path to marriage equality. Eight years later, I got married to my wife.
How does your identity influence the way you go about your work?
Being a woman and a lesbian who's leading a large organization is still uncommon. It's inspiring to see more women in leadership roles and elected office. I try to work hard, stay humble and always make time for those who want help. A lot of people helped me get to where I am today, and I want to help open the door for others.
What's the best advice you've ever been given?
Always carve out time for your family. Politics is a demanding environment and time is elusive. I took that advice to heart and make sure that I spend quality time with my wife and daughter every day.
Create a new flavor for Ben & Jerry's.
We always need to bring more attention to the flood of unlimited, undisclosed money in politics, so I'm going to go with "Dark Money Ice Cream." The catch would be we don't have to disclose the ingredients.
The West Wing or Veep?
The West Wing for sure. When I was a researcher on Gov. Kathleen Sebelius' campaign, there were several long nights and The West Wing got me through them.
What's the last thing you do on your phone at night?
Hit the "do not disturb" button.
What is your deepest, darkest secret? (Something fun!)
I absolutely love Chesters Hot Fries. My staff gives me a hard time because I like it so much, but they're so good!