Meet the reformer: 10 questions with Wambui Gatheru
'Every single opportunity I have been afforded in this country can be traced back to the ratification of amendments.'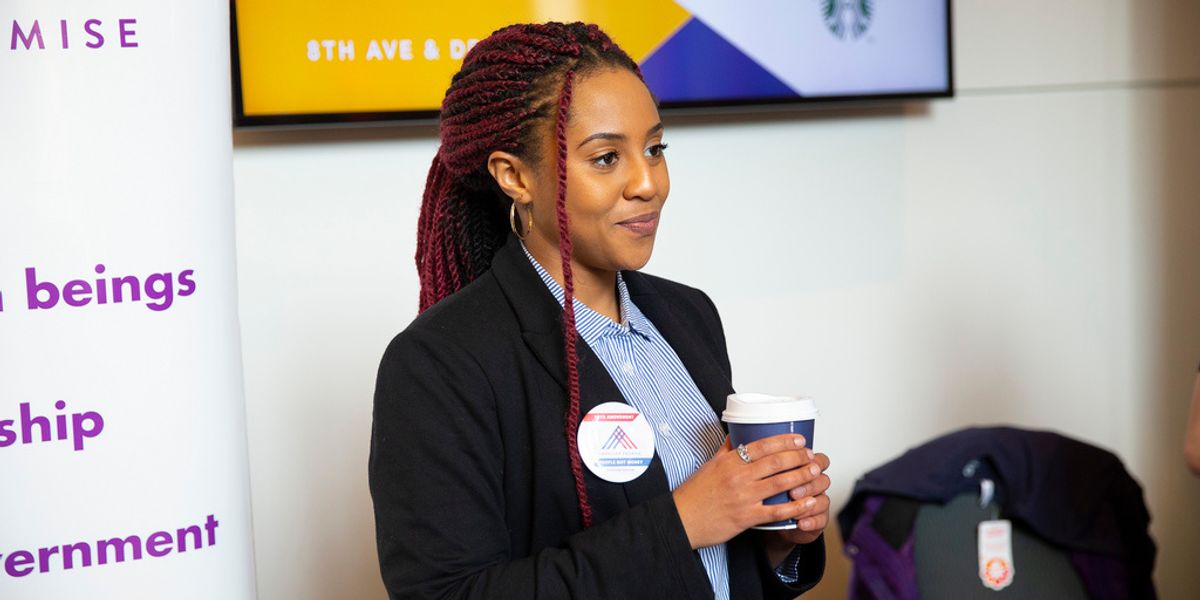 Wambui Gatheru
Wambui Gatheru is the outreach manager at American Promise, which advocates for amending the Constitution to regulate the raising and spending of electoral campaign funds. Originally from Connecticut, Gatheru, 24, joined the American Promise staff in 2017 after graduating from the University of Connecticut.
The following Q&A has been edited for clarity and length.
What's the tweet-length description of your organization?
American Promise is a cross-partisan organization committed to getting money out of politics, forever, with a 28th Amendment to the U.S. Constitution.
Describe your very first civic engagement.
Knocking door-to-door in my small town in Connecticut when Barack Obama was first running for president.
What was your biggest professional triumph?
Being a part of the effort that made New Hampshire the 20th state in favor of the 28th Amendment. This was something I'd been working on since I started at American Promise two years ago, and the legislation was just passed in March of this year. It was a surreal victory because it had been such a long fight. It took a lot of coordination on every level of civic engagement, but it's a victory I'm happy to have been a part of here at American Promise.
---
And your most disappointing setback?
Sign up for The Fulcrum newsletter
To date, I can't say that I've had a specific setback in being a part of this work. Everything is a learning opportunity. Overall, however, a disappointing sentiment that is often echoed from folks hearing about the work we do at American Promise is how unlikely it is that we will win this amendment. Truly, I understand why some feel this way. We've become so used to feeling unheard, misrepresented and powerless that we forget we, the people, are the true movers of change in our country. This feeling is a result of a series of Supreme Court cases that have deemed money to be the primary form of political capital. When folks hear of the work we're doing to challenge those decisions with a constitutional amendment, the task at hand can seem almost impossible, but history says otherwise.
How does your identity influence the way you go about your work?
My identity influences quite literally every aspect of how I go about my work to help win a 28th Amendment. Every single opportunity I have been afforded in this country can be traced back to the ratification of amendments. As a black woman, I know the importance of amendments. I needed two just to be able to vote! So thinking about the larger historical framework of amendments in our country and the power they have, I am honored to be a part of this next wave of reform.
What's the best advice you've ever been given?
"I've learned that people will forget what you said, people will forget what you did, but people will never forget how you made them feel." — Maya Angelou
Create a new flavor for Ben & Jerry's.
28th Amend-Mint Chocolate Chip.
The West Wing or Veep?
Neither — House of Cards seasons 1-5, pre-Kevin Spacey scandal.
What's the last thing you do on your phone at night?
Set my alarm for 4:30 a.m.
What is your deepest, darkest secret? (Something fun!)
I can't snap my fingers to save my life.