Meet the Reformer: Jenna Spinelle, fix-the-system podcast impresario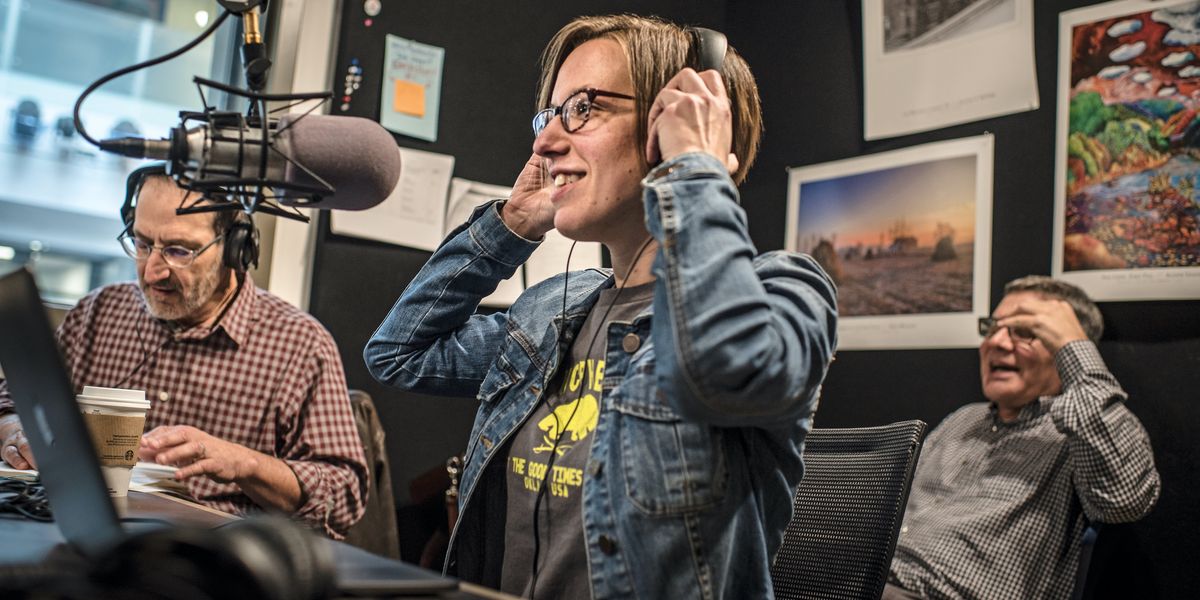 Darren Weimert/Barash Media
In the somewhat fractured democracy reform movement, Jenna Spinelle is doing her part to bring some cohesion. She has developed The Democracy Group, a network of 11 podcasts focused on improving the American political system and increasing civic engagement. (The Fulcrum has recently agreed to feature some of the network's programs on our site, and the first will appear soon.) Spinelle — who hosts one of the podcasts, "Democracy Works" — has lived in central Pennsylvania for most of the past two decades and has worked at Penn State since graduating in 2008. She now teaches journalism and works on external communications for the university's McCourtney Institute for Democracy, where the podcast network is housed. Her answers have been edited for clarity and length.
What's the tweet-length description of your organization?
A network of podcasts about democracy, civic engagement and civil discourse.
---
Describe your very first civic engagement.
I always went with my dad to vote as a kid, but the first real engagement was registering people to vote in the fall of 2004. I was a college freshman and struggling to find my place on the large campus. The registration drive was a great way to get to know people and meet friends that stuck with me through college.
Sign up for The Fulcrum newsletter
What was your biggest professional triumph?
When "How Democracies Die" author Daniel Ziblatt told me during an interview that I had asked something no one had ever asked him before. He had done a ton of interviews for the book when I spoke with him.
And your most disappointing setback?
The moment not long after college when I realized that a career in journalism (at least full-time, anyway) was not going to be in the cards for me.
How does your identity influence the way you go about your work?
The job I have now as a podcaster working in the democracy and civic engagement space is the perfect mix of my skills and identity. I use my journalism skills to do interviews on my show, the marketing skills I've built over the past 10 years to expand our network's reach, and my previous experience in civic engagement to stay connected to the mission that's at the core of our network.
What's the best advice you've ever been given?
Never stop asking questions or lose your sense of curiosity about the way the world works. I heard this from several of my journalism school professors and try to pass it along to my own students today.
It's easier than ever to be distracted by our phones and find simple answers to every question we have — and curiosity gets lost in the process. One of my favorite things as a teacher is seeing those lightbulb moments when students connect the dots on two things that they might not have ever put together otherwise.
Create a new flavor for Ben & Jerry's.
The All-Nighter: vanilla ice cream with chocolate-covered espresso beans and a coffee-caramel swirl.
What's your favorite political movie or TV show?
It's not solely about politics but I loved "The Newsroom" on HBO. More recently, I enjoy "The Circus" on Showtime. I hope it finds a way to adapt to the new normal.
What's the last thing you do on your phone at night?
Check the hourly forecast to see if the weather will cooperate for an early morning run.
What is your deepest, darkest secret?
I've never been able to whistle.