Voter registration deadlines — it's complicated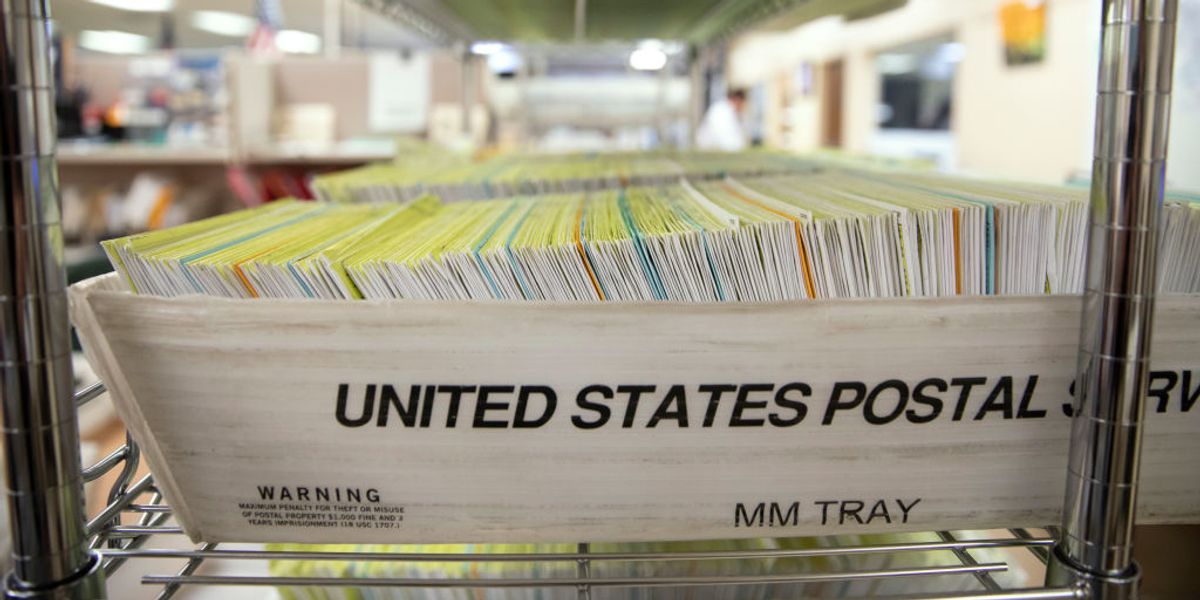 Alex Edelman/Getty Images
Arizona just extended its voter registration deadline from Oct. 5 to Oct. 23. This should give voters more time to sign up, but it also raises a host of issues for election administrators. And there may be complications on Election Day if too many voters register at the new deadline.
Why do some states have voter registration deadlines weeks before Election Day? It's often based on what's needed to process paper, which many states still use to run elections. Voter registration forms are gathered, voter lists are created and turned into paper signature rosters. Paper registers are sent to the polls. Data entry and printing take time when preparing for thousands, if not millions, of voters. States with modernized voter registration are better positioned to navigate the 2020 election.
Arizona voters can now submit registrations or request a mail-in ballot just 11 days before Nov. 3. Potentially thousands of registrations and ballot applications will be submitted close to the deadline. Waiting that long places a greater burden on election offices that are already stretched thin in the midst of a pandemic. It may also create avoidable issues for voters.
---
It's an extremely narrow window for processing these applications. First class mail takes two to five days to deliver, and the U.S. Postal Service recommends returning your ballot at least a week before it's due. Unlike some other states, Arizona ballots must be received by the election official by the close of the polls on Election Day.
Sign up for The Fulcrum newsletter
In some Arizona counties, paper signature registers are used to sign voters in at the polls. These counties will either have to delay printing registers until after Oct. 23 or print them early and send out supplemental pages. These additions, deletions and modifications can complicate poll workers' ability to find voters. It may cause clerical errors or drive up the number of provisional ballots.
Many counties have since upgraded to electronic poll books rather than paper rosters and registers, and they have the capacity to update last-minute information more quickly.
Two policies help prevent large-scale ballot rejections: adding all eligible residents to the voter file and voter registration updates when people change their information with another branch of government. While system updates have advantages, there may be complications from any changes made in the final weeks of the election.
The bottom line for voters:
If you can, register to vote online as soon as possible. Do not wait until the deadline.
If you have to register on a paper form, mail it in as soon as you can. Do not wait until the deadline. Be certain that you provide ALL the necessary information since election officials may not have time to contact you.
Keep the registration confirmation number when you register. Take it with you to the polls. If the rosters at the voting site aren't up-to-date, that confirmation will be very helpful in making sure your ballot will count.
Tammy Patrick
is a senior advisor for elections at
Democracy Fund
. She is a former elections official in Maricopa County, Ariz. Read more from The Fulcrum's Election Dissection blog or see our full list of contributors.