New online tools ease reporting of election misinformation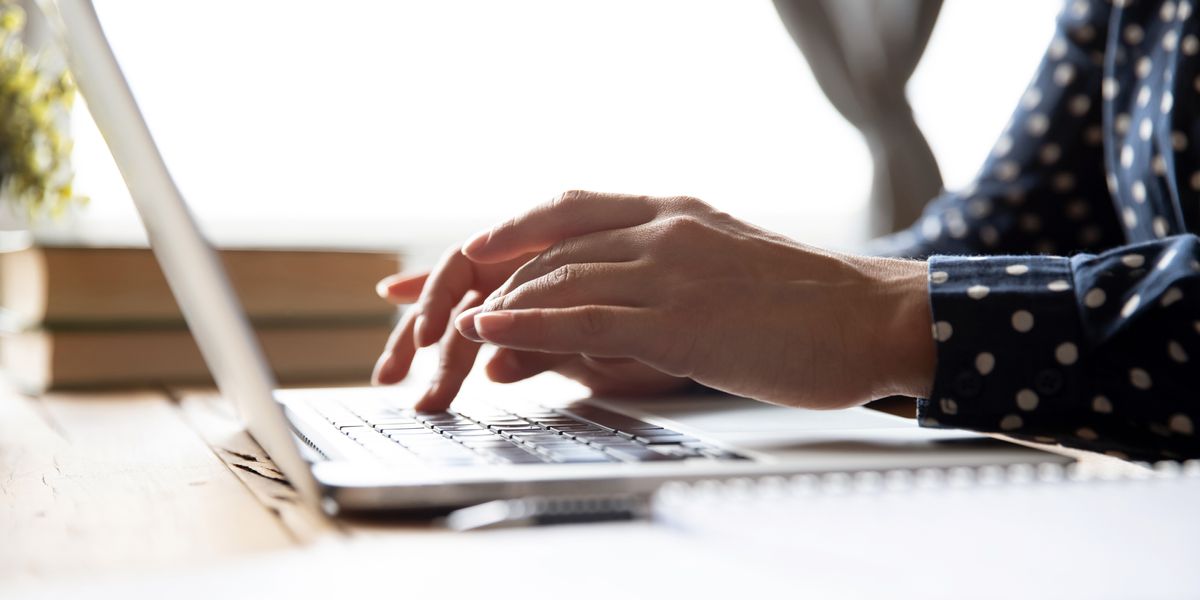 fizkes/Getty Images
With just six weeks to go, misinformation continues to pose one of the most significant threats to the integrity of the election. But two online tools introduced Tuesday offer the public ways to get active in combating the spread of false or misleading internet content.

A browser plug-in and a text-to-report service to mitigate the impacts of misinformation are the work of MapLight, a nonpartisan group that's been mainly focused on tracking the influence of money over politics. The tools are aimed mainly at removing problematic content on Facebook, but the texting service can also be used for reporting misinformation elsewhere.
---
The Election Deception Tracker is available as a free browser extension on Chrome and Firefox. After installation, users can report misinformation on Facebook by right-clicking on the post title and selecting "send to Election Deception Tracker." A prompt will appear in which users can provide more details about the post and select one or more of the following categories: voting, candidates, violent threat/hate speech, election results, and fake or misleading account.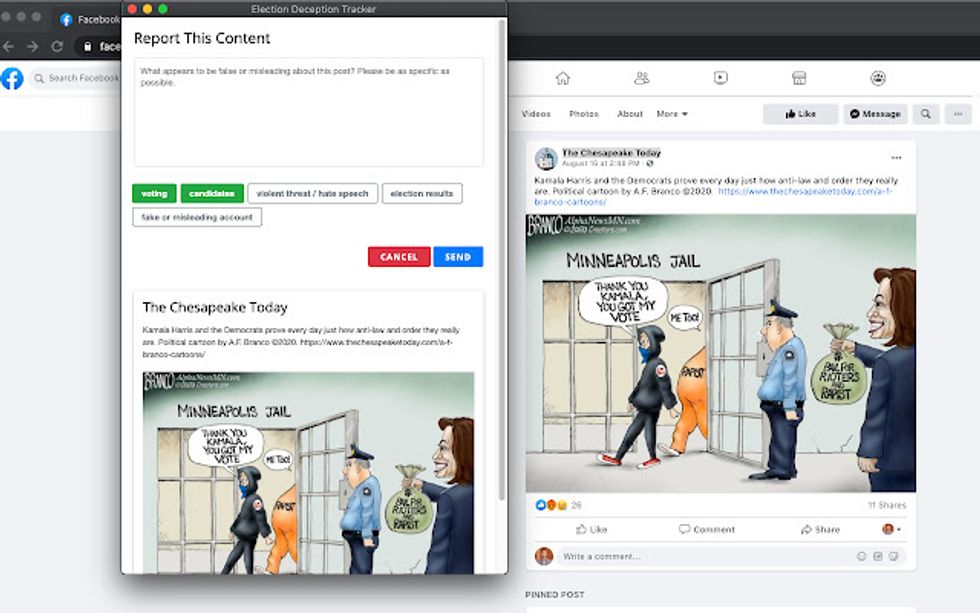 Anyone can report misinformation with MapLight's new tools.MapLight
For misinformation found on flyers, mailers or elsewhere online, users can text a photo or description. The service will then send automated messages to the user to gather more information about the content in question.

Sign up for The Fulcrum newsletter
Submitted reports will be sent to MapLight's database where a team of researchers and election protection advocates will analyze the content. If removal is deemed necessary, the organization says it will press that effort with company executives.
And after the election, MapLight says, the misinformation database will be used to buttress lobbying for tougher regulation of social media companies.
"These tools are designed to help anyone concerned about the rampant spread of misinformation to take an active role in protecting our democracy," said MapLight President Daniel G. Newman. "Irresponsible practices from large technology companies like Facebook and a lack of leadership from Congress and the White House have polluted our online environment and jeopardized the integrity of the election."
Misinformation can be hard to identify sometimes, which is why it is so harmful. MapLight encourages the public to report content even if they are unsure of its validity since its team of researchers will be able to verify the information before taking further action.