No stricter scrutiny for Kentucky inactive voters who show up this year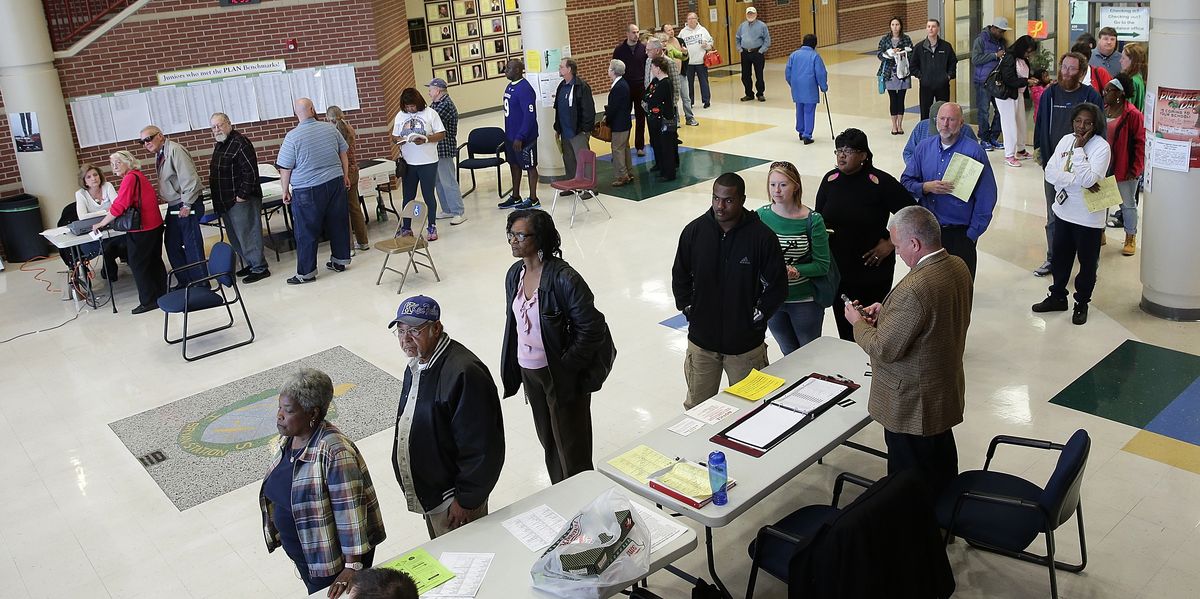 Win McNamee/Getty Images
Kentucky may not set higher bureaucratic thresholds for recently inactive voters who decide they want to cast ballots this fall, a state judge has ruled.

The decision is a victory for voting rights and for the state's Democratic Party, which sued last week to prevent the state from subjecting 175,000 people labeled "inactive voters" to stricter scrutiny at their polling places. The party believes most of those voters are on their side, and could prove crucial to the fortunes of Andy Beshear, the state's Democratic attorney general, who's in a tossup race for governor against Republican incumbent Matt Bevin.
---
People are listed as inactive because they were sent mailings from state election officials that were returned as undeliverable. If they showed up at the polls in November, the plan was to allow them to vote only after signing a special roster and swearing under criminal penalty they were eligible voters.
"Not every voter has the luxury of waiting for a possibly lengthy period of time to jump through unnecessary hoops when the State Board of Elections' intent can be achieved through simpler, less prejudicial means," wrote Judge Thomas Wingate of the Circuit Court in Frankfort. He ordered election officials to put all voters on one list but mark those on the inactive list with an asterisk meaning poll workers should update the address on file.
Sign up for The Fulcrum newsletter
Federal law says people may not be dropped from the rolls "solely" because they haven't voted. Last year Kentucky settled a federal lawsuit by promising to cull the rolls only by sending mailings to determine if non-recent voters had moved, died or gone to prison. The inactive voter list was made to comply with that settlement.