Ohio purge ends with most culled because they haven't voted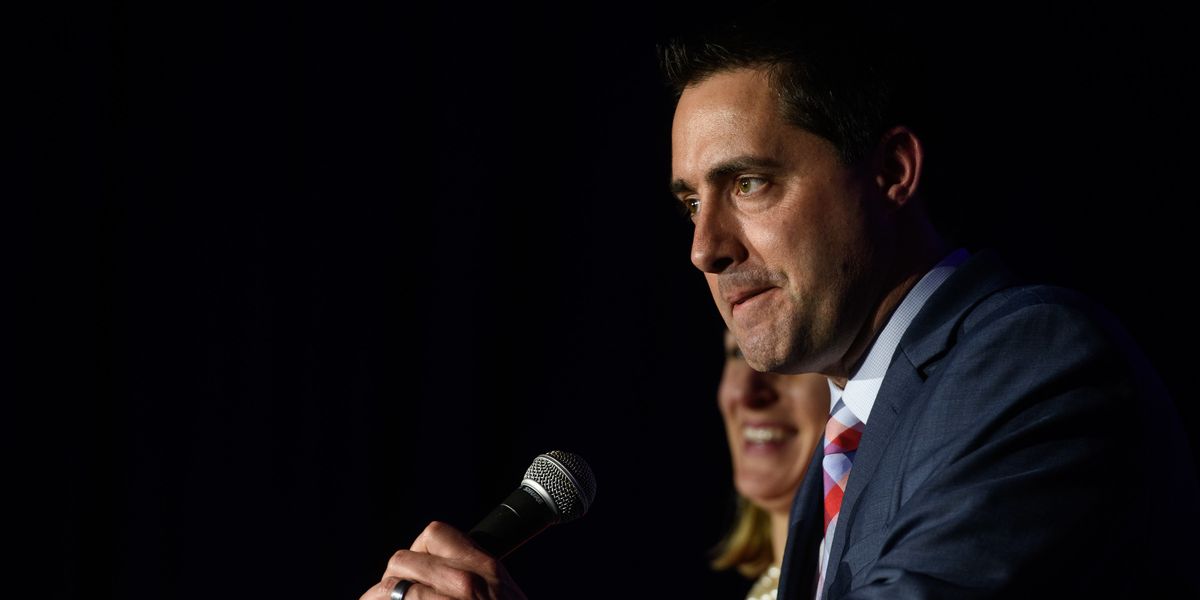 Justin Merriman/Getty Images
The controversial culling of Ohio's voter rolls ended this week after the deletion of another 182,000 registrations, or 2 percent of the statewide total, in one of the nation's biggest electoral bellwethers. Most were purged only because they haven't voted in six years.

The process began three years ago with the targeting of 6 percent of the entries in the records. About half of those were removed in an initial round, in January, after a series of legal fights. The second round has gained new scrutiny because the state's 8 million voters will be courted intensely by both presidential campaigns. No Republican has ever won the White House without Ohio, which has 18 electoral votes.
---
Secretary of State Frank LaRose, a Republican, has emphasized an enormous housekeeping victory with the removal of duplicate registrations, the dead and people who have moved without telling the Postal Service.
But the Columbus Dispatch reports that, in the round that ended with September's close, seven out of every eight of the people purged were removed because they had not voted in at least half a dozen years. The newspaper's study was based on records from almost all 88 counties with the notable exception of Cuyahoga, the heart of the Cleveland metro area.
Sign up for The Fulcrum newsletter
Under a state law, upheld by the Supreme Court last year, non-voter purges are automatic unless individuals ask to stay on the rolls when the state informs them they're about to be dropped.
After The Dispatch and voting rights groups unearthed problems with the lists of voters who received those notices, LaRose required every county board of elections to report the names and reasons for every purge. He also told them to retain people who moved within a county. In addition, under a lawsuit settlement, any purged voter may cast a provisional ballot in their last county of record.
Registered voters can check the state's database to see if their registrations were among those purged. They can re-register to vote for the November election before Oct. 7 at olvr.ohiosos.gov or at their local board of elections.