Meet the reformer: Jason Fierman, creating connections and drawing lines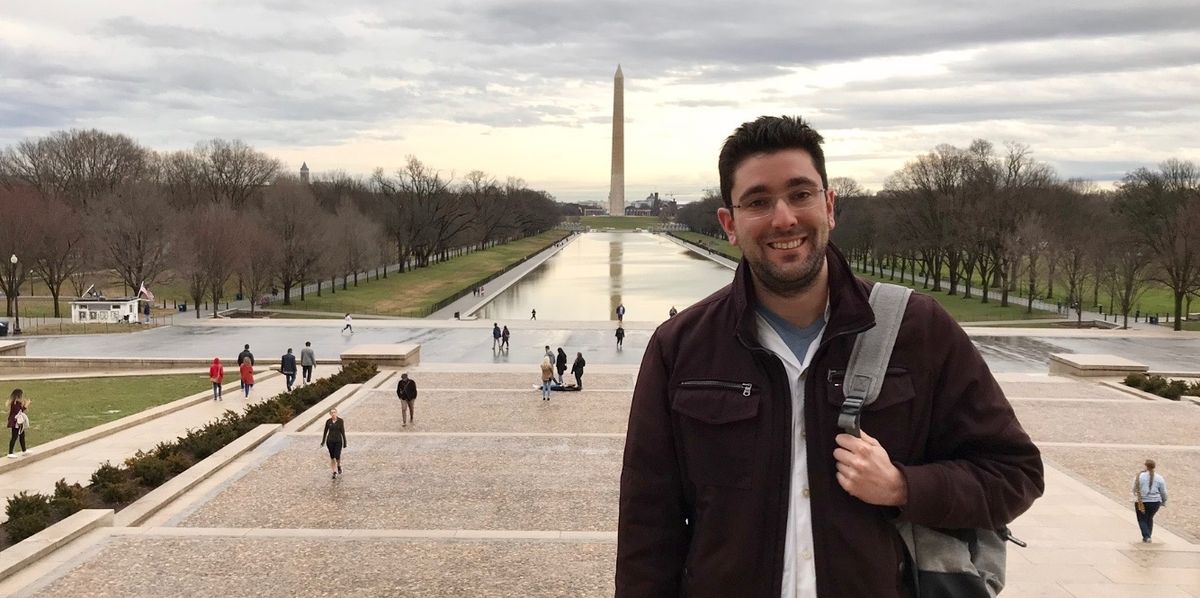 Jason Fierman
While working toward his master's degree at George Mason University, Jason Fierman researched the lack of synergy among advocates against gerrymandering, the centuries-old practice of the people in power drawing tortuous political boundaries in order to keep them in power. That capstone project evolved into The Redistrict Network, a collection of political operatives, mathematicians, students and other experts who are dedicated to remaking the nation's electoral maps so their districts are compact, keep communities together, promote partisan competition and reflect the relative strengths of different ethnic groups. Fierman has been the network's managing director since founding it in 2018. His answers have been lightly edited for length and clarity.

What's the tweet-length description of your organization?
When we share stories, strategies and resources across fields and disciplines we create a momentum that advances redistricting reform across the country. Let's end #gerrymandering together!
---
Describe your very first civic engagement.
As a 10th grader in Westchester, N.Y., I ran a campaign and was elected treasurer of my high school class government. As treasurer, it was my responsibility to oversee and manage the finances for our big trip to Philadelphia!
What was your biggest professional triumph?
Starting The Redistrict Network. As a topic, redistricting used to be siloed between fields and industries. It was also generally an unknown or obscure topic to the public. Our platform is allowing specialists and professionals to associate, collaborate and advance redistricting reform across the country. We are also proud to be informing, educating and engaging a whole new generation of young leaders on the importance of ending gerrymandering.
Sign up for The Fulcrum newsletter
And your most disappointing setback?
A few years ago I was a finalist for a full tuition fee waiver to study politics at Stockholm University. Unfortunately I did not win that competition and it forced me back to the drawing board on going to graduate school. I eventually decided to pursue an MPA in applied politics at George Mason. The curriculum prepared me to be a public leader and it's an education I wouldn't trade for anything!
How does your identity influence the way you go about your work?
My grandparents were Holocaust survivors and escaped Europe after World War II. My grandfather was born in Prussia. My grandmother fled atrocities in Ukraine. They often talked about changing borders to avoid autocratic government. Whether it is school, judicial or legislative boundaries, the lines change your life, and it is one of the reasons I fight for fair maps.
What's the best advice you've ever been given?
A professor once told me "If something can be solved locally, it shouldn't be determined nationally." It's a piece of advice and philosophy that still guides my work today.
Create a new flavor for Ben & Jerry's.
Covfefe Cake
What's your favorite political movie or TV show?
"The Americans." It explored the diametrically opposed ideologies between the Soviets and United States in the 1980s, and it did so in a new and engaging way.
What's the last thing you do on your phone at night?
I'll probably be checking Twitter or reading the Daily Kos Voting Rights Round Up.
What is your deepest, darkest secret?
I am obsessed with backyard lawn games. I own everything from badminton and cornhole to spikeball and kan jam!