Beyond Virginia, pushes against gerrymandering in several states
https://twitter.com/saramswann?lang=en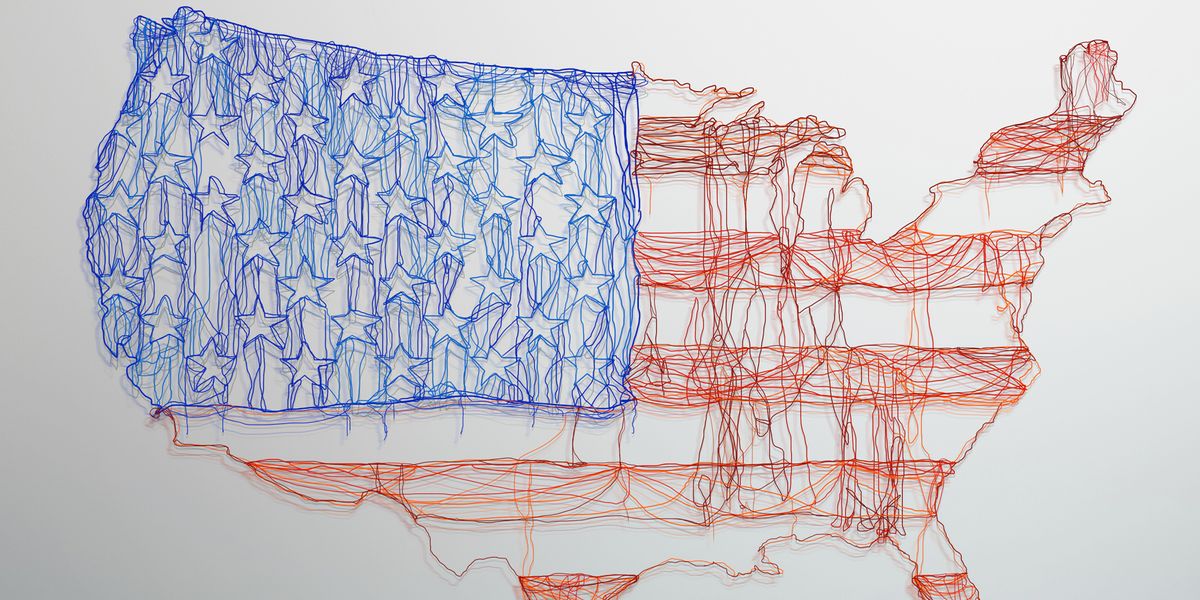 Mina De La O/Getty Images
Update: The Virginia House cleared the measure Friday night, 54 to 46, assuring a statewide referendum vote in November.
While the world of democracy reform holds its collective breath about Virginia, which is just one day from a do-or-don't deadline for ending partisan gerrymandering, campaigns to combat such behavior got underway this week in two more states.

The way political district boundaries get drawn has come under intense scrutiny in recent years, with a steadily expanding campaign to give the task to independent outsiders rather than politicians interested only in preserving their own power. This spring's census, which will provide the population numbers mapmakers must use, has magnified the issue yet again.
---
The Virginia House has only until Saturday night to clear a proposal for turning redistricting over to an independent panel. Such a vote would put the matter to a statewide vote in November, where approval would be widely expected — making Virginia the second biggest state (after California) where the drawing of congressional and state legislative lines is controlled by nonpartisans.
But passage by the newly Democratic General Assembly, which seemed assured a few days ago, was tied up Friday in a confusing debate in Richmond over scheduling and last-minute alternative proposals that seemed designed to kill the reform effort. Most of those efforts were made by lawmakers worrying their African-Amercian-majority districts would not survive if the commission takes control.
Sign up for The Fulcrum newsletter
Two reliably Republican states in the Midwest are the most recent to see life for the anti-gerrymandering movement. A pair of good-governance groups, Arkansas Voters First and Civic Nebraska, unveiled measures Thursday that would establish independent redistricting commissions. If the groups gather enough signatures (122,000 in Nebraska and 89,000 in Arkansas) voters will decide the fate of those proposals in November as well.
Petition signatures are also being gathered to get such ballot initiatives before the voters this fall in solidly Republican Oklahoma and reliably Democratic Nevada and Oregon.
The Maryland General Assembly is also once again considering several bills addressing redistricting — many of them being pressed by the Republican minority in Annapolis at the urging of GOP Gov. Larry Hogan. Prospects before adjournment in April appear slim.
The state is one of the prime examples of a place where the maps were Democratically gerrymandered a decade ago, when most state legislatures were run by the GOP. Another one of those places is Illinois, and a legislative drive for an impartial redistricting panel has some bipartisan support in Springfield. But the governor there, Democrat J.B. Pritzker, is not on board.