The attack on Salman Rushdie and freedom of expression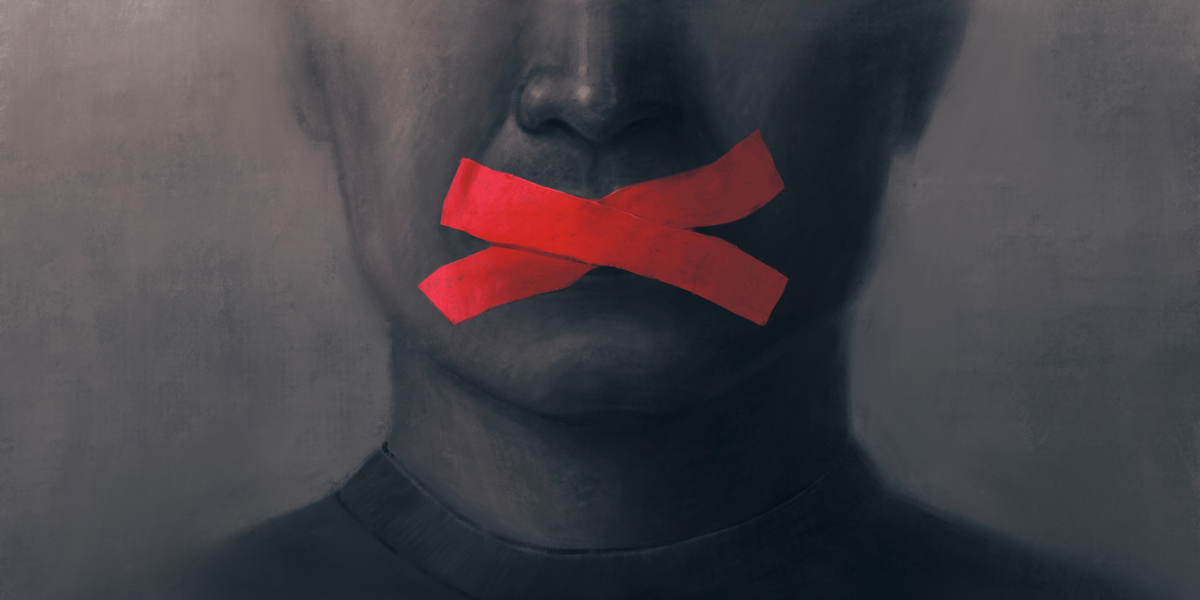 Getty Images
Savenor serves as the Executive Director of Civic Spirit.
At a session that was supposed to address freedom of expression in our fractured world, Salman Rushdie and moderator Henry Reese were brutally attacked. August 12, 2022, was not the day any of us at Chautauqua Institution expected.
---
I was in the audience on the day of the attack. My five seconds of footage of the attack posted on Twitter went viral.
Our experience tragically morphed into something surreal and horrific immediately after Rushdie and the moderator took their seats to great applause. A man jumped on the stage and began pummeling Mr. Rushdie. With every vicious movement of the assailant's arm, silence descended on this usually pacifist community of learners.
For 150 years, Chautauqua Institution in the northwest corner of New York state has developed a reputation as a forum for convening conversations about big ideas and wrestling with assumptions, all in the hopes of making contemporary society and our shared future stronger and more secure. Chautauqua personifies Mr. Rushdie's view that, "A mature society understands that at the heart of democracy is argument."
I attended this event not just for my own edification but also because it connects to my work at Civic Spirit, an organization that provides training in civic education for the 4.5 million students who attend faith based day schools - Jewish, Catholic, Christian, and Islamic – in the United States.
Sign up for The Fulcrum newsletter
You can imagine my dismay by the irony that the session devoted to freedom of speech was abruptly canceled by an attack on the speaker. Later that day we walked over to the amphitheater, where a pile of flowers, placards of hope and a candle filled the entrance that had been closed since the attack. Watching the maintenance team scrub blood off the stage, I gasped at the realization that this platform for inspiration and wisdom had been transformed into a crime scene.
I was in New York for 9/11. I was in Israel in 2002 when daily bombings killed scores of innocent civilians. And now this.
Truth be told, doubt overcame me. How can we talk about building bridges across differences when some among us will go to great lengths - and literally drive hundreds of miles - to assault and silence those with whom they disagree? Can our social contract withstand this relentless trauma?
The night after Mr. Rushdie's attack we returned to the amphitheater to witness its reopening. The president of Chautauqua Institution, Michael E. Hill, framed the moment: "We are called to take on fear and the worst of all human traits – hate... The response must be love, of course, but also action. We must return to our podiums and pulpits. We must continue to convene the critical conversations that can help build empathy; obviously, this is more important now than ever."
These words laced with purpose, confidence, and resilience offered this community a way forward, myself included. I needed to be reminded that with a growing sense of helplessness and hopelessness among today's youth, civic education – and hope itself -constitutes a constructive course of action. At this polarized moment with hate crimes on the rise, it is vital that we not only ensure that our faith based day schools focus on civics, but also students, teachers, and administrators are supported in this endeavor at their families' kitchen tables and spiritual leaders' pulpits.
At Chautauqua, we expected to learn how our society can encourage and support open dialogue and foster understanding across divides. Sadly what we witnessed was a violation of the fundamental values of the Institution and America itself. This attack reinforced that we can never take the open exchange of ideas for granted.
Sadly, the attack on Mr. Rushdie last year is not an isolated event. News around the country of speakers being canceled for sharing different opinions, assaults on elected officials and their families, and attacks on those with different backgrounds showcase that this conflict has unfortunately become a part of American life. The sobering truth is, we can never take the open exchange of ideas for granted.
On that beautiful summer day, Mr. Rushdie lost sight in one eye and the use of one hand. While Mr. Rushdie did not get the chance to speak on that summer day, his unfailing commitment to free speech and vision for a healthy democracy continue to guide and inspire.