Open primaries? Republicans move to make Utah voting even more insular.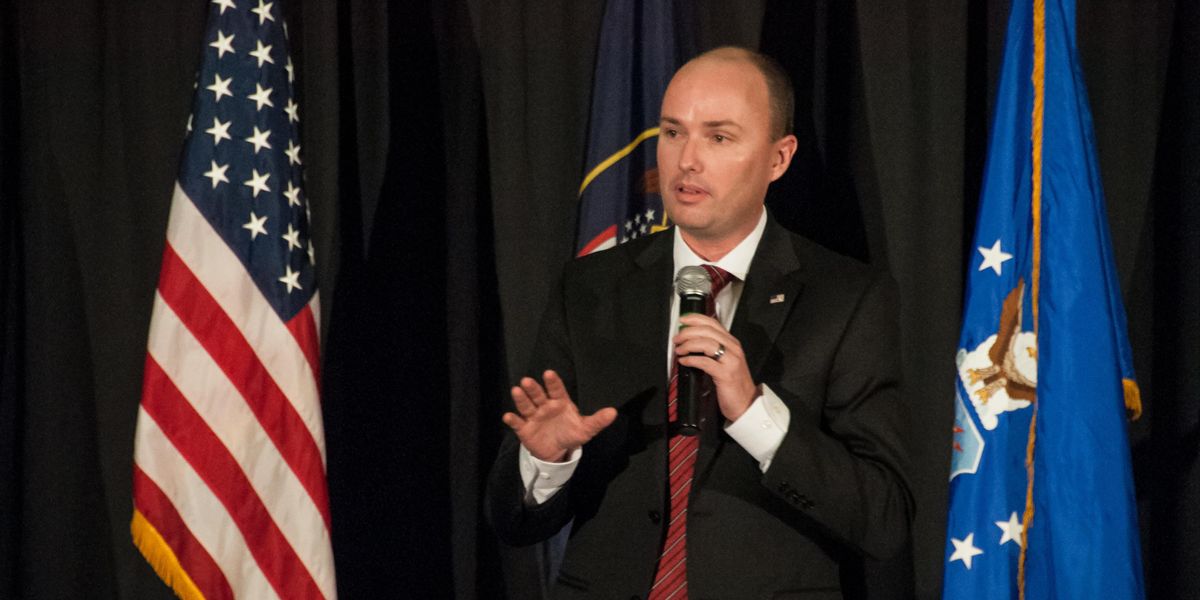 The movement to weaken the major parties' hold on primaries, the de facto elections in much of this politically polarized nation, has been dealt a fresh setback in Utah.

Gov. Spencer Cox is expected to sign legislation, which won final passage this week from his fellow Republicans in dominant control of the Legislature, to prevent Utahns from switching parties within three months of a primary.
The stated goal is to sharply limit "party raiding" by Democrats interested in setting the shade of red for the state's map by voting in GOP primaries — assuming their motivation will only be disrupting the opposing party's genuine desires, not shaping the state's power structure. But good-government advocates argue primaries should be open to all, on the theory that governments will be more consensus-driven and productive if candidates have to appeal to people of all stripes in their nominating campaigns, not just their bases on the hard left or hard right.
---
The bill wouldn't affect the Democrats, because in Utah their primaries are already open to all registered voters.
The Senate cleared the measure 22-3 on Wednesday. The House had passed it 41-30 last month. It would bar anyone who changes partisan registration after March 31 from voting in that year's primaries, normally at the end of June. In a partial victory for open primary advocates, the original bill was amended to allow independents to align with one of the big parties until the last minute, but it would inhibit members of minor parties.
Sign up for The Fulcrum newsletter
Sponsors said they were spurred to action by last year's hard-fought GOP primary for governor. Jon Huntsman, who had been ambassador to Russia and China and ran for president in 2012, actively recruited voters of all stripes to help him reclaim the governorship but lost the nomination to Cox, then the lieutenant governor, by 6,300 votes. (Cox won in the fall by 2-to-1.)
Republican conservatives asserted that Democrats flooding to the more moderate Huntsman had almost cost the party it's more ideologically appropriate choice. But a study by Princeton's Electoral Innovation Lab concluded that unaffiliated voters were the vast majority of the tens of thousands who joined the GOP in time to vote in the closed primary.
The term "party raiding" was coined by the majority in a 1973 Supreme Court case affirming the constitutionality of closed primary systems.
The United Utah Party lambasted the Legislature for "working overtime to satisfy partisan interests instead of the will of the electorate," adding: "As undemocratic as that is, it's made worse by the fact that the Republican primaries are funded by all taxpayers in Utah, not just the Republican ones."