Abrams targets key states to prevent voting problems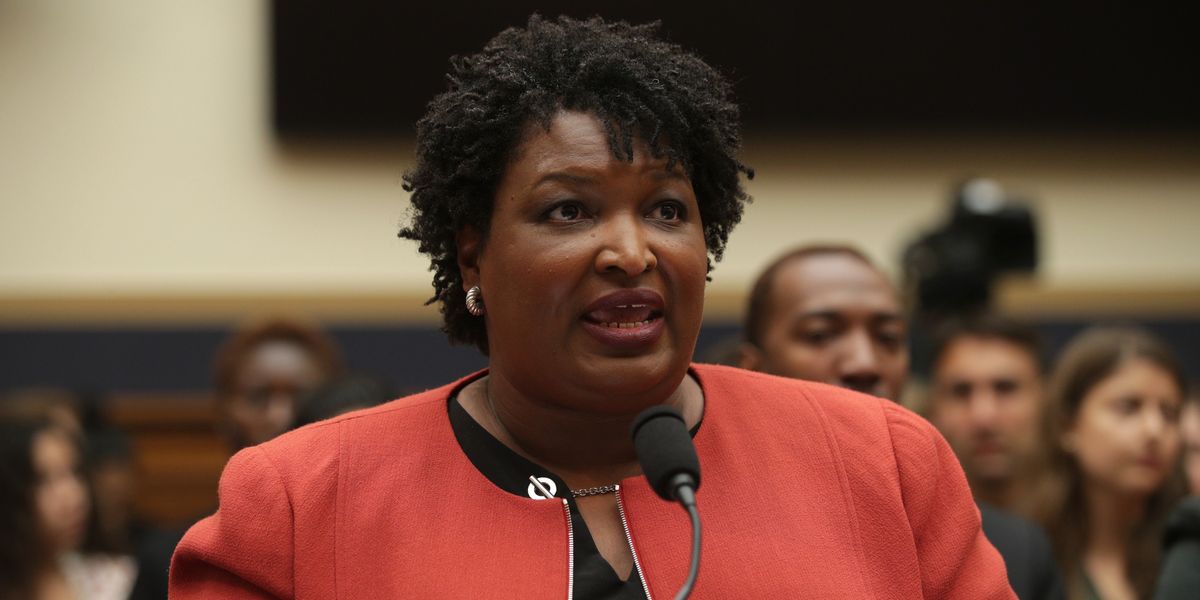 Alex Wong/Getty Images
Stacey Abrams, who lost her bid for the governorship of Georgia but gained national prominence in the process, is unveiling a multimillion-dollar campaign to support Democrats' voter protection efforts in next year's election.
Abrams planned to announce the initiative, called Fair Fight 2020, during her speech Tuesday at the International Union of Painters and Allied Trades convention in Las Vegas.
The effort is expected to cost between $4 million and $5 million and target 20 states, mostly battlegrounds in the Midwest and Southeast, according to news reports.
---
There were widespread reports of voting irregularities in the Georgia gubernatorial race, which Republican Brian Kemp (who was the state's top election official at the time) won by 1.4 percentage points. Fair Fight Action, the political arm of Abrams' organization, Fair Fight, filed a federal lawsuit in November 2018 claiming, among other things, that the voter registration rolls were improperly purged and that large numbers of voter registrations were incorrectly rejected.
That suit is working its way through the courts.
Last week, Abrams announced that she was forming multimillion fund to help Democrats capture a majority in the Georgia House and to win additional seats in the state Senate. Abrams was previously Democratic leader of the Georgia House.