Election Day deadline for absentee ballots in Michigan upheld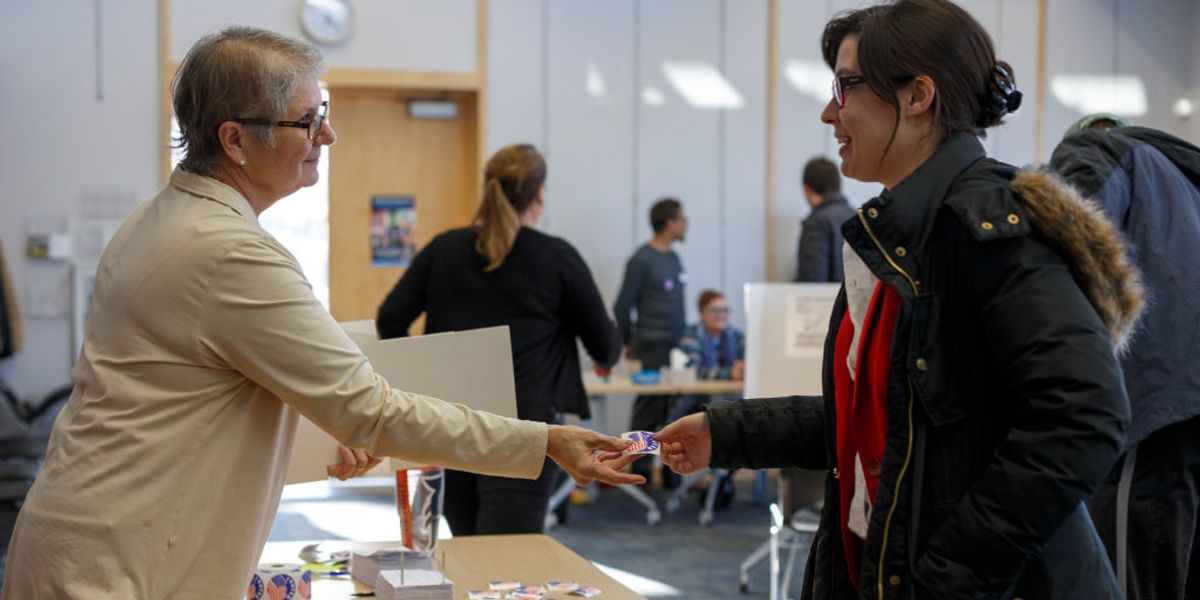 Elaine Cromie/Getty Images
Michigan's Court of Appeals has rejected a voting rights group's bid to make the battleground state count absentee ballots that arrive after Election Day.

The decision upholds a state law, similar to those on the books in 33 other states, that says only envelopes that are in the local clerk's office by the time the polls close will be tabulated.
The 2-1 ruling Wednesday came in a lawsuit brought by the League of Women Voters. The group said it would appeal to the state Supreme Court, setting up the likelihood the rule will be either relaxed or solidified by November — when the counting of a surge of mailed ballots arriving at close to the last minute could decide the allocation of 16 electoral votes.
---
Many states and localities are trying to shift to more mail voting because of the coronavirus pandemic. And during the primaries one consistent theme has been absentee ballots not counted because they arrived at the election office too late.
At least 130,000 such envelopes have arrived too late to be counted in primaries so far, and thousands more have been disallowed for other flaws — a 1 percent rejection rate that, while minimal in the abstract, could prove decisive in close contests.
Sign up for The Fulcrum newsletter
A surge in remote voting seems certain this year in Michigan, not only because of Covid-19 but also because it is the first presidential election in which Michiganders do not need to provide an excuse to obtain an absentee ballot — which is now the case in all but 16 states.
The lawsuit, filed in May, asked the courts to make the state count votes that were postmarked by Election Day and arrived as long as six days after the election. The plaintiffs argued the current law violated voters' voting rights under the state Constitution.
The appeals court said it was up to the Legislature to change the deadline.
The lawsuit also argued that voters' should not have to pay postage to return absentee ballots. But the appeals court said the burden of finding and affixing a stamp was small and therefore allowed the state to make voters pay for it. (Only 16 states front the cost of postage.)